Disney Restores Same-Sex Kiss In Lightyear After Pixar Animators Speak Out About LGBTQ+ Censorship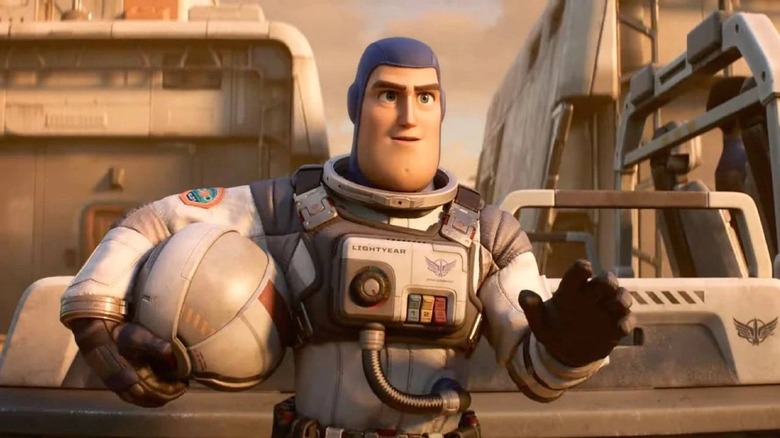 Disney / Pixar
It was revealed in February by the Orlando Sentinel that Disney had donated about $200,000 to Republican politicians backing the infamous HB 1557 bill that forbade discussions of gender and sexuality from elementary school classrooms. As a result, the bill was nicknamed the "Don't Say Gay" bill by its critics. Disney CEO Bob Chapek announced in a memo that Disney would counter the intended ill effects the bill would have on queer youths by making more queer-friendly content. Chapek's response was met with reasonable outrage, as positive queer representation in media is not enough to counter actual legislation that is currently being passed. Also, to counter Chapek's statement, a team of animators from Pixar revealed that Disney hadn't been too gung-ho in allowing any kind of queer content in their films to begin with, and that the animators had been asked to reduce any elements of queer affection. Disney's skittishness about queer content was further confirmed by the news that the now-canceled Blue Sky Studios film "Nimona" faced pushback from Disney over the possibility of a same-sex kiss featured between two of the film's leads. 
Disney's 1/32-measure dispensations to the queer community have left the company's boosters upset, with many feeling that the profits from Disney's numerous Pride Parade events are going to legislation designed to harm the queer community. Disney finally announced in early March that it would be pausing all political donations ... in Florida. 
Perhaps because of the backlash, though, it was announced in Variety today that the upcoming Disney/Pixar film "Lightyear" will feature a same-sex kiss. 
Hawthorne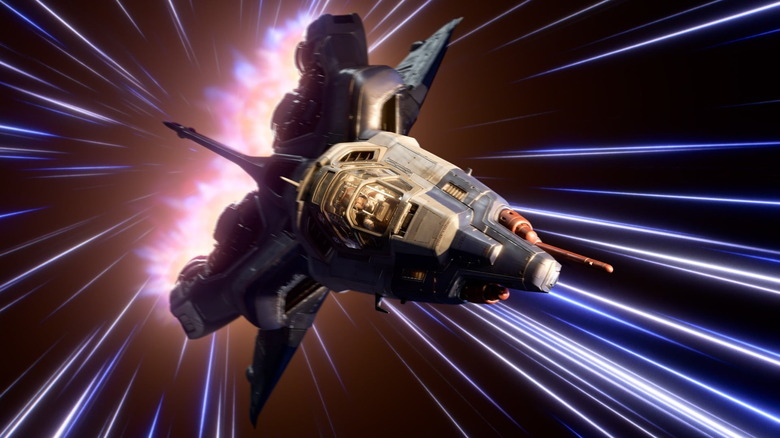 Disney / Pixar
"Lightyear" is a sci-fi metanarrative film about the origin of Buzz Lightyear, previously known only as a toy line within Pixar's "Toy Story" movies. It is a film about the fictional person on which a fictional toy was based. "Lightyear" will feature a character named Hawthorne (voiced by Uzo Aduba) who is in a relationship with another woman. According to Variety, the character's sexuality was explicit — the two women were lovers or wives — but a scene wherein the two characters kiss had been cut by Disney's higher-ups. 
Following the protests and negative press Disney has received over the last few weeks, they announced last week that the kiss would be reinstated, and will be seen in the final release of the film. Disney did not announce if the kiss would also be restored in international cuts of the film, however, or the circumstances and staging of the kiss. There is some concern that queer affection is kept incredibly brief in much of Pixar's and Disney's films specifically so they can be removed in advance of their distribution in homophobic markets. The "Onward" cop who mentions she has a girlfriend, for instance, is a prime example of how brief Pixar queerness can be. 
Disney has been training audiences for years to accept queerbaiting as de rigueur, expecting audiences to feast on hints, extra-narrative press releases, and frustratingly oblique queer coding. Loki announcing — in one scene in his TV series — that he is bisexual is all well and good, but his queerness never comes up again. Tessa Thompson announcing that Valkyrie from the Avengers movies is bisexual means very little if her bisexuality is never once alluded to in the films themselves. A single gay couple looking affectionately at one another in a Pixar montage hardly qualifies as good representation. 
The most prominent example of queerness from the Disney/Pixar canon is a short film, currently available on Disney+, called "Out," wherein a gay man wrestles with coming out to his parents. The short is heartwarming and treacly in the ways a Disney short ought to be and contains better queer representation than anything before. The same-sex kiss in "Lightyear" has been restored over an uproar. Audiences can hope this is a first step rather than a solution.