Scott Derrickson To Direct Action Love Story The Gorge At Skydance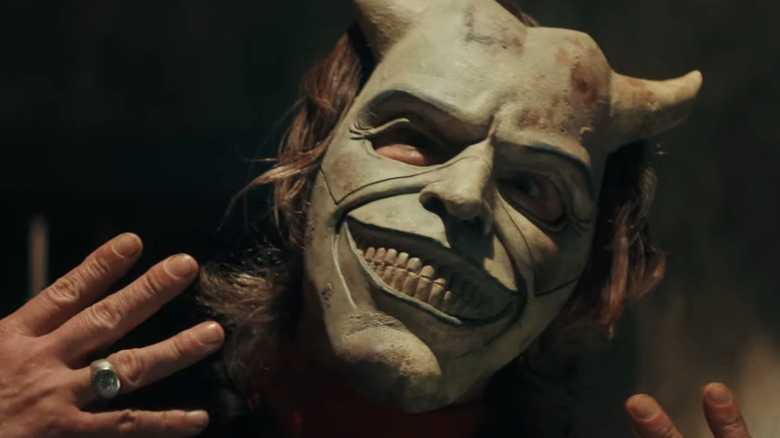 Blumhouse
"Doctor Strange" director Scott Derrickson has officially found his next project. The filmmaker has boarded "The Gorge" for Skydance based on a script that previously landed on Hollywood's Black List, an unofficial list of the best-unproduced screenplays sitting out there waiting to be made. Now, it's happening and Derrickson is the man who will be behind the camera.
According to The Hollywood Reporter, "The Gorge" does not have an official synopsis but is described as "a high-action, genre-bending love story." Zach Dean, who previously penned Amazon's hit action flick "The Tomorrow War," wrote the script. There is no word yet on casting or how soon production could begin but this is described as Derrickson's "next project," which is important because he has several of them currently in development. Derrickson's "The Black Phone" starring Ethan Hawke is due to hit theaters in June, and this will seemingly be his next endeavor.
David Ellison, Dana Goldberg, and Don Granger are producing for Skydance, with Derrickson's production company Crooked Highway also involved, bringing C. Robert Cargill and Sherryl Clark along for the ride as producers. Derrickson and Cargill are close collaborators dating back to their hit horror film "Sinister." Dean and Adam Kolbrenner are also on board as producers.
Of note: it is not clear who Skydance will be partnering with on this one for distribution, be it a streaming service or a traditional studio. It's possible they could look to get the film in the can first then seek distribution options after the fact.
Scott Derrickson is staying quite busy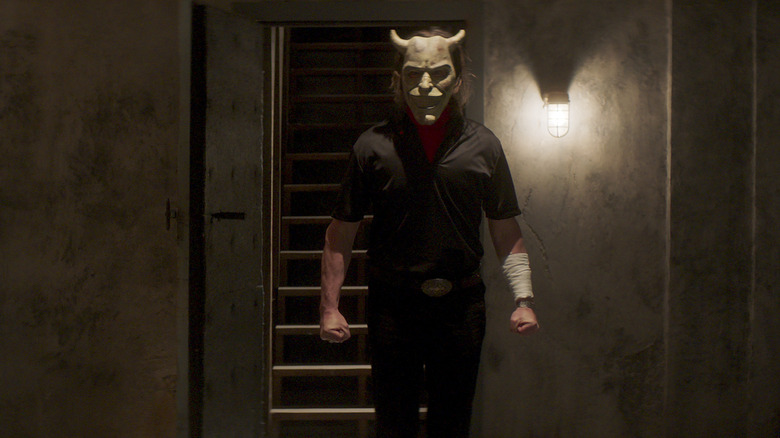 Universal Pictures
While Derrickson was originally on board to helm "Doctor Strange in the Multiverse of Madness" for Marvel Studios, he ultimately departed over creative differences, paving the way for Sam Raimi ("Spider-Man") to take over duties on the sequel. Yet, it hasn't seemed to hinder the filmmaker's career one bit, as he's stayed extremely busy since departing the director's chair for this summer's blockbuster. "The Black Phone" is in the can with great reviews coming out of its premiere last year at Fantastic Fest, and that's just the tip of the iceberg.
Also with Skydance, Derrickson is attached to direct the action/adventure flick "Bermuda" which is centered around the Bermuda Triangle. He is also developing a "Labyrinth" sequel that he would direct should the project move forward as well. Plus, he's producing a movie called "The Handover" to be directed by Timo Tjahjanto ("The Night Comes For Us"). Needless to say, he's very much in-demand and is seemingly not having one lick of trouble finding work outside of the superhero realm. 
"The Gorge" does not have a release date set.