Why M. Night Shyamalan Financed Split Himself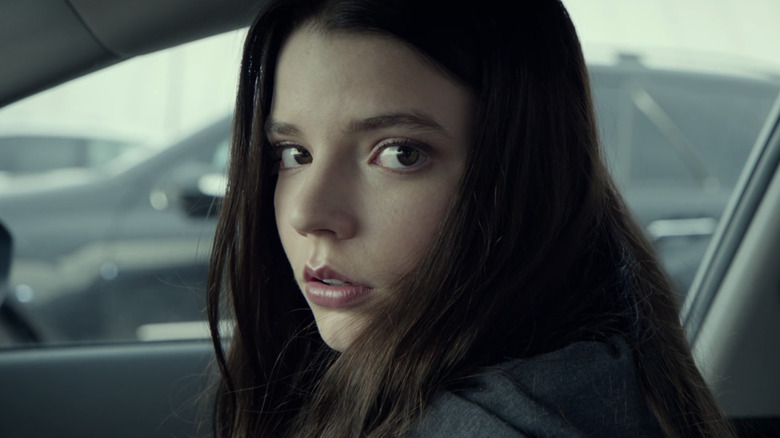 Blumhouse Productions
When "Split" hit theaters in 2017, it was arguably M. Night Shyamalan's best film in the 15 years since he made "Signs." The movie, starring James McAvoy as a man with dissociative identity disorder and Anya Taylor-Joy as one of the teenage girls he kidnaps, came at a time when Shyamalan was reinventing himself as something of an exploitation filmmaker. When diving deep into Shymalan's films from 1999 to 2019, we observed how "Split" exploited the trend of shared-universe superhero movies and the niche genre of the thriller, while also folding in lurid content such as the threat of rape and a backstory involving sexual abuse and cutting.
In an interview with Vulture around the time of "Glass," Shyamalan's 2019 sequel to "Split" (and stealth sequel to "Unbreakable"), the filmmaker explained how these elements factored into his decision to finance "Split" through his own Blinding Edge Pictures and make it on a smaller budget rather than rely on backing from bigger studios. He said:
"I get the financial incentives, but what's the creative upside of a small budget? It allows me to do whatever I want. Cast whomever, crew whomever, shoot it however, reshoot however, don't shoot whatever. Take huge risks. Look at 'Split.' If I said I was going to pitch you a movie, and I come in to the studio system and said, 'Here's the movie, guys. Girls get abducted.' Already, the pitch is over. The pitch is over."
Shyamalan further elaborated that any potential pitch he might have made for "Split" to a studio would have contained other serious red flags, which would have likely prevented the movie from being green-lit. As he explained, it was a story that put "children in jeopardy," had their male abductor "dressing like a woman," and depicted acts of cannibalism, albeit in a PG-13 manner.
'I'm going to bet you you're all wrong about this'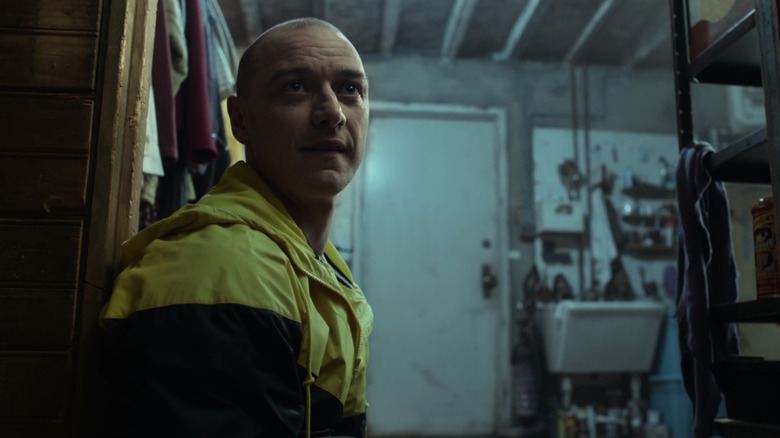 Blinding Edge Pictures
Shyamalan also pointed to the fact that "Split" has a girl, who suffered sexual abuse as a child, connecting with her kidnapper. This added yet another questionable aspect to the film's plot and made it the kind of project that, all in all, might not sound good on paper or in a pitch meeting. Because he did the film out of pocket, however (with Blumhouse co-producing), he was able to forge ahead with it, almost as an act of defiance, to prove the studio gatekeepers wrong. He explained:
"I paid for it. I'm like, 'I'm going to bet you you're all wrong about this — because I can flip everything I just said into a larger wish-fulfillment story about how the thing you're most scared of, once you overcome that, it releases you.' The small budget allows me to follow an instinct. Even if a million times someone would say, 'That's not going to work.' In fact, they did say that. My agent at the time was like, 'Nobody is going to do this movie. No star is going to do this.'"
Of course, McAvoy did agree to star in "Split," and it was a plum role for him, one that allowed him to portray eight separate personalities, each distinctly different, even though they shared the same body. Perhaps it was Shyamalan's fierce determination to make a good movie again despite his dubious ingredients that gave "Split" the extra tension it needed to rise above some of the other disappointing efforts in his filmography that came after "Signs."