Skylar Astin Will Star Opposite Geena Davis In A Mother-Son Legal Drama Pilot For CBS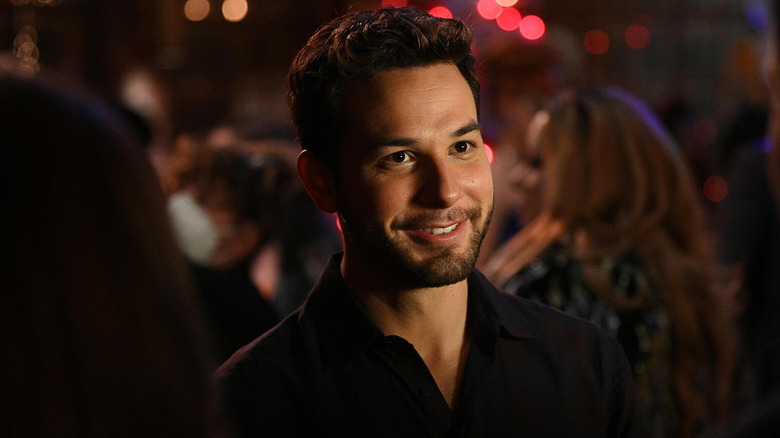 The Roku Channel
CBS is developing a new show that will star Geena Davis as an attorney whose life is in shambles after a messy divorce and is forced to join forces with her Private Investigator son. That show doesn't have a title yet, but they did just cast "Pitch Perfect" and "Zooey's Extraordinary Playlist" star Skylar Astin as Davis's son.
From the sounds of things, their relationship isn't all that hot. Astin's character, Todd, is described as "talented, but aimless" and a "problem child," and Geena Davis' Joan is described as an overbearing mother. I guess it'd be a boring show if the mother-son relationship was fully healthy and functional, right? 
Reading further description of this character, it does kind of feel like it was written for Astin in particular. Todd is apparently good at what he does and quick on his feet, but also so millennial it hurts. As a character who's good at social media and "a master of tech!" Astin for sure fills the niche of being charming and a quick-witted. I can see him killing a role like this that could otherwise come across as annoying.
It'll also be interesting to see how his chemistry pairs with Geena Davis, who is still one of the most interesting female actors working. She exudes a no BS persona and he has a bouncing-off-the walls energy — that combo is surely putting dollar signs in the eyes of CBS execs.
More Geena Davis is a good thing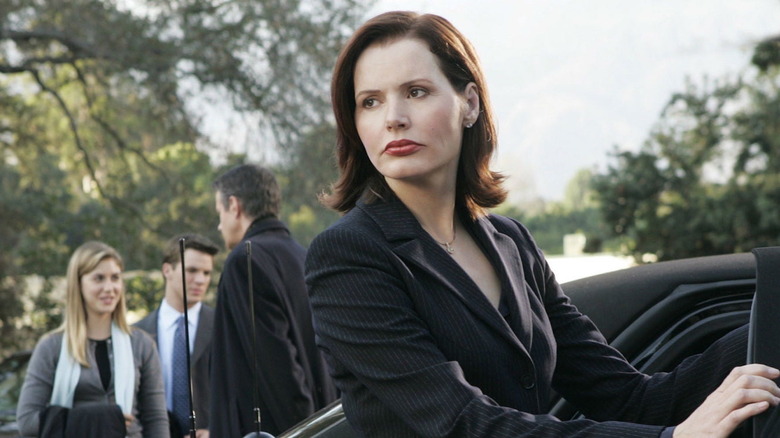 ABC Television Studio
But the real reason my ears perked up at this news was that we're going to be seeing more Geena Davis. Hollywood so often tosses away their leading ladies after, say, their "young mom" years, but they're damn well not doing that to her. While I'd love to see Davis in more films, it does my heart good seeing her thrive in shows like "Glow," "Commander in Chief" and, my personal favorite, "The Exorcist."
She can do it all and any time we get to see her work her magic on screen is good news. I mean, go back and watch how easy emotional honesty and good humor seem to come to her in things like "A League of Their Own," "Thelma and Louise," or "Beetlejuice." For a minute there I thought she was dangerously close to being underrated until I realized just how much she's been kicking butt and taking names on TV. And this project looks like another meaty role for one of the best actors of her generation to sink her teeth in to.
The currently untitled show is being developed by writer/producer/actor Scott Prendergast ("Silicon Valley," "Wilfred") and is being produced under the Stage 29 Productions banner alongside Phil McGraw, Jay McGraw and Julia Eisenman.