Mike Myers Teases His Upcoming Netflix Show, The Pentaverate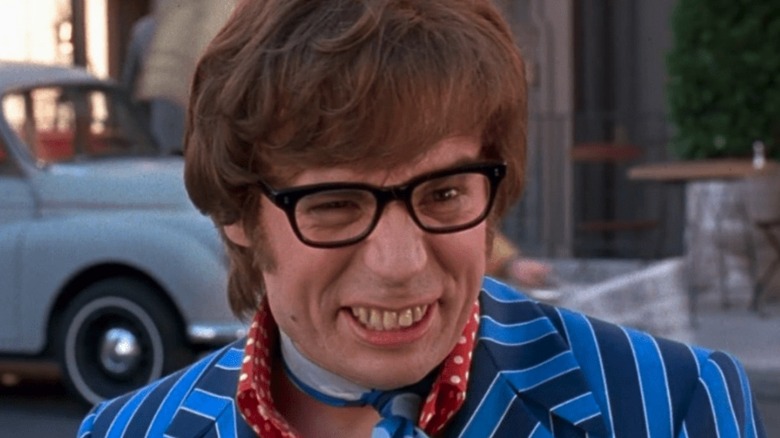 New Line Cinema
Hear me out. What if there was a huge conspiracy about a group influencing world events, but it was funny? That's the idea behind the upcoming Mike Myers Netflix comedy series "The Pentaverate." Myers posted a tease about this on his Instagram with a pic from the series, though it isn't a really intriguing one. It's a news helicopter above a city. Cool, I guess? Along with the pic, he wrote, "5 Days. The 5th Hour." 
There's nothing mentioned about the fact that he's playing seven characters. Hey folks, want to take bets that one of them will be Scottish? If it's not Scottish, it's crap, you know. "The Pentaverate" is about a secret society, and according to a press release from Netflix, Myers (who recently joined Instagram) is going to give us a first look at the new series on Wednesday, March 16, at 5:55 a.m. PT, so set your alarms if you're on the West Coast. I love a good comedy and this cast is great – more on them in a minute – but there is very little that will wake me up five minutes before my alarm.
Sigh. It's a Scottish conspiracy, isn't it?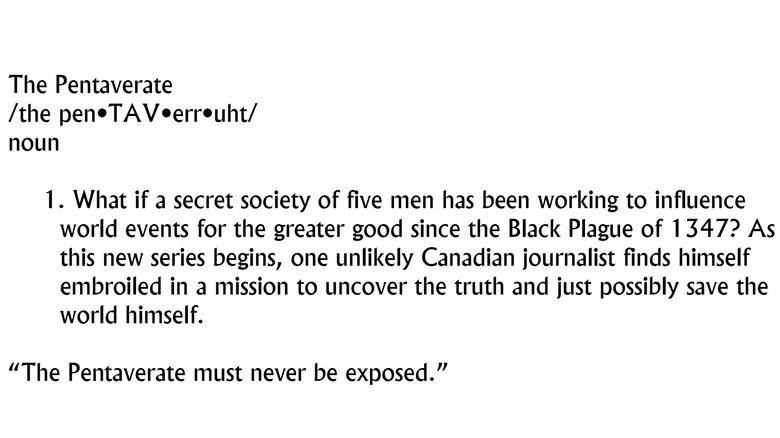 Netflix
The cast for "The Pentaverate" includes Myers x7, Ken Jeong ("Community"), Keegan-Michael Key ("Key and Peele"), Debi Mazar ("Goodfellas"), Richard McCabe ("Wallander"), Jennifer Saunders ("Absolutely Fabulous"), and Lydia West ("Years and Years"). Here is the synopsis for the series:
What if a secret society of five men has been working to influence world events for the greater good since the Black Plague of 1347? As this new series begins, one unlikely Canadian journalist finds himself embroiled in a mission to uncover the truth and just possibly save the world himself. Remember, the Pentaverate must never be exposed!
There will be six 30-minute episodes of "The Pentaverate," and it was created and executive produced by Mike Myers. (Which Mike Myers? That's probably part of the conspiracy!) Tim Kirkby ("Fleabag," "Veep," "Brooklyn Nine-Nine") is directing and executive producing. Other executive producers include John Lyons, Tony Hernandez, and Lilly Burns for Jax Media, along with "Ray Donovan" alum Jason Weinberg. 
I had a little look at IMDb, which lists characters like Red Robe, Scarred Red Robe, Liechtenstein Guard, and Dialect Coach. IMDb isn't always reliable with stuff like this before release, but I assume means that Myers will be the reporter and have to do multiple accents. 
The synopsis mentions the Black Plague of 1347, and if Myers doesn't end up in a plague doctor costume, we riot.