Dune Screenwriter Suggests Sequel Will Set Up A Third Movie, Of Course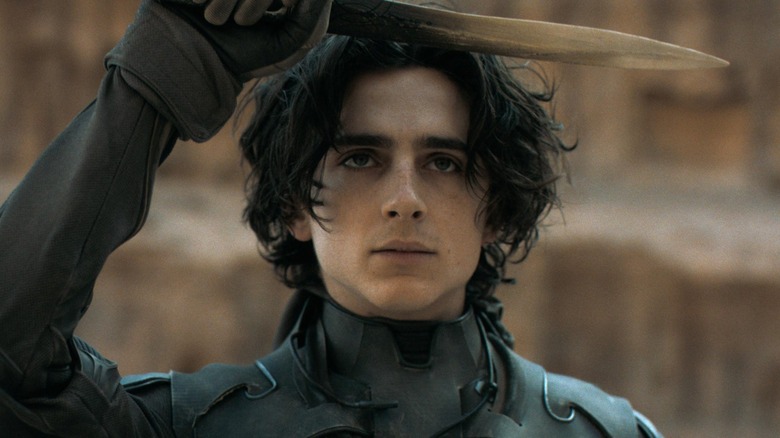 Warner Bros. Pictures
Denis Villeneuve's "Dune" has been nominated for a whopping 10 Academy Awards including best picture, and rightly so. I have a deep and unabashed love for this film, which is interesting since I don't love the book. I do have great respect for the worldbuilding, but the film just moved me in a way that Frank Herbert's novel didn't. We have "Dune: Part Two" being worked on, and how that wasn't greenlit the second the studio saw the first cut of "Dune" is an unfathomable mystery to me. Still, it's happening, and it's likely not going to be the last project in this universe that we're going to see. 
"Dune" and "Dune Part Two" writer Jon Spaihts recently spoke to The Playlist and was asked about leaving the door open at the end of the second film for a third. Spaihts replied, "Yes. Frank Herbert wrote six novels, I believe, with a seventh partially completed upon his death that was completed [posthumously] by his son." I'm very willing to watch seven "Dune" films if they're as good as the first one. That isn't all.
He who directs the films controls the narrative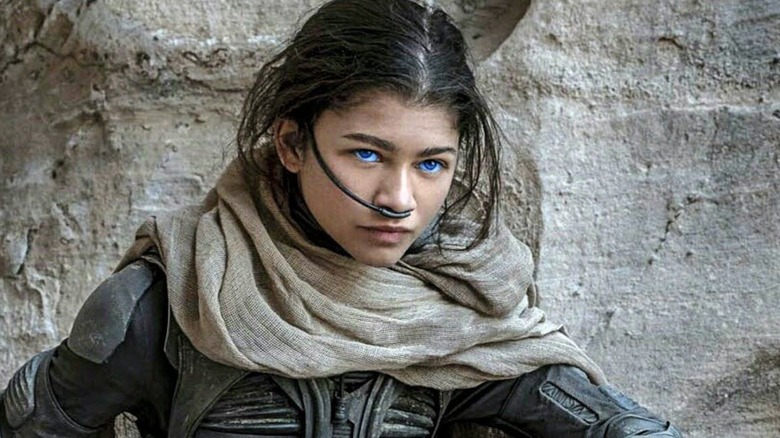 Warner Bros. Pictures
Spaihts continued: 
"'Dune Messiah' is the next book, and it's one of three books with 'Dune,' 'Dune Messiah,' and 'Children of Dune,' that covers the lives of the characters we meet in the first novel. Subsequently, there's a giant leap in time and the series gets stranger and more epic as it carries on. But 'Dune Messiah' picks up years after the close of 'Dune,' and yes, Denis has talked seriously about making that film as well, as a conclusion of the trilogy. 'Dune Messiah' is a very interesting book, which in some ways, deconstructs Dune and plays as a cautionary tale, even more than Dune does, about the dangers of blending religion and politics, the hazards of following charismatic leaders, and the dangerous struggle that's always alive between the individual and institutions."
Not only does this sound like something that fits into our current societal struggles, but the news that Florence Pugh has been cast as Princess Irulan seems to indicate that this is a strong possibility. Spaihts also said that the second might hint at the future of "Dune:"
"There are a few tantalizing strands that lead into the future and suggest that we might not be done in this universe, despite the fact that the ending of 'Dune' as a novel, which will be the ending of the second film, is a very satisfying conclusion. There are a number of ways in which the book also sounds ominous notes, and there are hints of foreboding about what made be yet to come."
I haven't read the rest of the books, but the quotes from Princess Irulan and her appearance at the end of the first makes me sad for her. That's based purely on my feelings, not what comes next. That said, if Villeneuve wants to do this, my butt will be in a theater seat. 
"Dune: Part Two" is set for release on October 20, 2023.