Tony Hawk: Until The Wheels Fall Off: Release Date, Cast, And More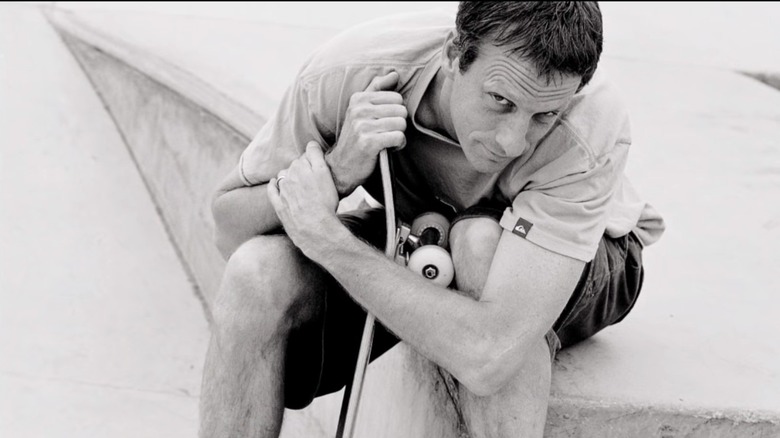 HBO
(Welcome to ...And More, our no-frills, zero B.S. guide to when and where you can watch upcoming movies and shows, and everything else you could possibly stand to know.)
Skateboarding is not exactly a sport that commands constant, mainstream attention. Even so, Tony Hawk is a name so recognizable that he transcends his sport, elevating him to icon status within the pop culture landscape. And yet, well into his 50s and decades after he landed the 900 and put himself on the global map, he's still standing and still going strong. The career of the most famous skateboarder on the planet is set to be chronicled in a new documentary for HBO titled "Tony Hawk: Until the Wheels Fall Off," and it's just around the corner. So, for those who are interested to know more about the man behind the tricks, we've got you covered.
Here is everything you need to know about "Tony Hawk: Until the Wheels Fall Off."
Tony Hawk: Until the Wheels Fall Off release date and where you can watch it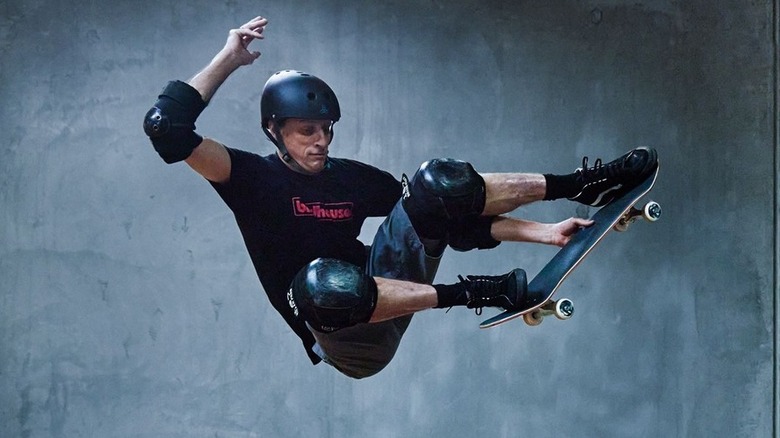 HBO
"Tony Hawk: Until the Wheels Fall Off" is set to air on HBO on Tuesday, April 5, 2022. It will also be available to stream on HBO Max. So those who wish to watch it can either be subscribed to HBO through a traditional TV provider, or simply log into HBO Max and stream away once it debuts. Either way, an HBO subscription of some sort will be the way to see the Birdman do his thing.
What is Tony Hawk: Until the Wheels Fall Off?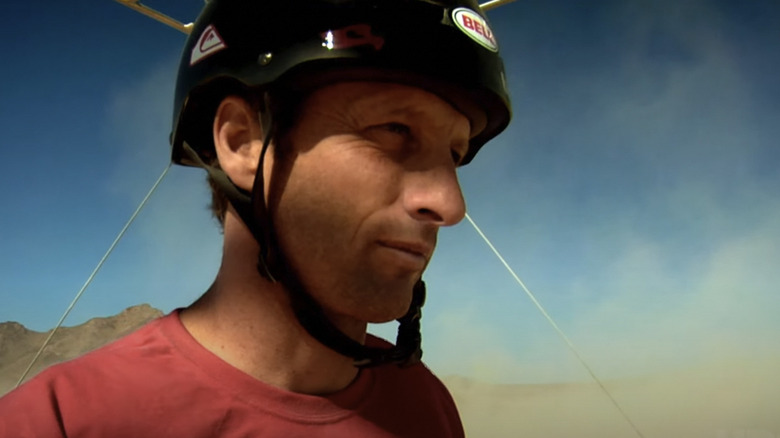 HBO
This is a brand new, original documentary centered around the life of legendary skateboarder Tony Hawk. He made a gigantic impact on pop culture by becoming the first man to ever land a 900, often considered to be one of the pivotal moments in sports, not just limited to skateboarding. Hawk also is responsible for inspiring the "Tony Hawk's Pro Skater" video games, one of the most popular series of games in history, which brought the sport to the masses in a new way. This doc will look at the ups and downs of his life in the sport, as well as his personal life and struggles.
Tony Hawk: Until the Wheels Fall Off director, crew, and more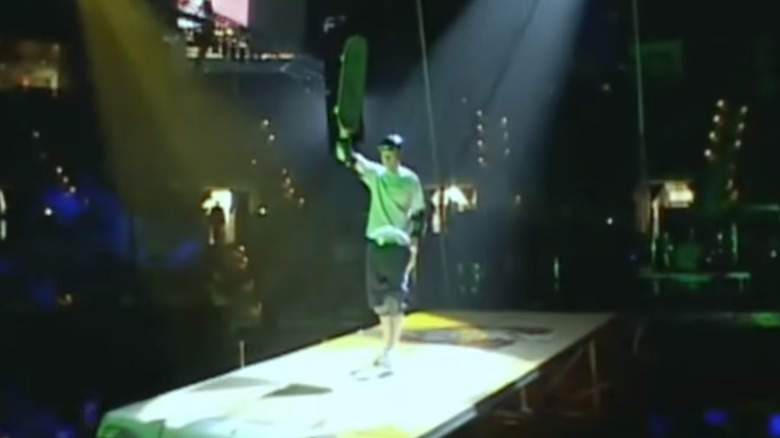 HBO
Sam Jones is in the director's chair for the doc. Music fans may know Jones as the man behind Wilco's "I Am Trying To Break Your Heart," as well as his interview series "Off Camera with Sam Jones." The Duplass brothers, Mark Duplass and Jay Duplass ("Creep"), are on board as executive producers, alongside Mel Eslyn ("Somebody Somewhere"). Also of note, the soundtrack will feature bands familiar to skate culture from the 70s, 80s, and 90s including The Clash, The Sex Pistols, Echo and The Bunnymen, Joy Division, Pavement, Oingo Boingo, The Replacements, XTC, and New Order.
Tony Hawk: Until the Wheels Fall Off cast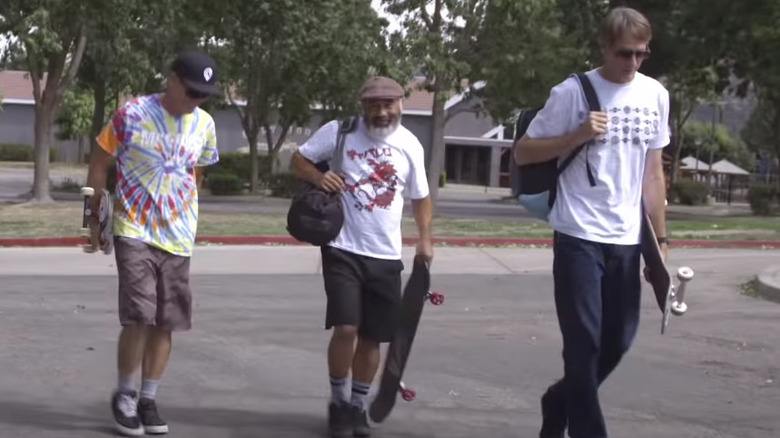 HBO
While there isn't a "cast" so to speak (this is a documentary, after all), there are a number of high-profile interviews included that will help to tell the tale, including Tony Hawk himself. Others involved include filmmaker and skateboard pioneer Stacy Peralta, as well as other professional skateboarders Rodney Mullen, Mike McGill, Lance Mountain, Steve Caballero, Neil Blender, Andy MacDonald, Duane Peters, Sean Mortimer, and Christian Hosoi.
Tony Hawk: Until the Wheels Fall Off trailer and synopsis
HBO has released a full trailer for the documentary, which we've included for you to check out above. Additionally, we have the movie's official synopsis to provide some additional context, which you can read below.
Centering around intimate new interviews with Tony Hawk himself, the film is an all-encompassing look at the skateboarder's life, legendary career, and relationship with the sport with which he's been synonymous for decades. Hawk, a pioneer of modern vertical skating who is still pushing his limits at the age of 53, remains one of the most influential skateboarders of all time.