The Duplass Brothers Turned Down A Marvel Movie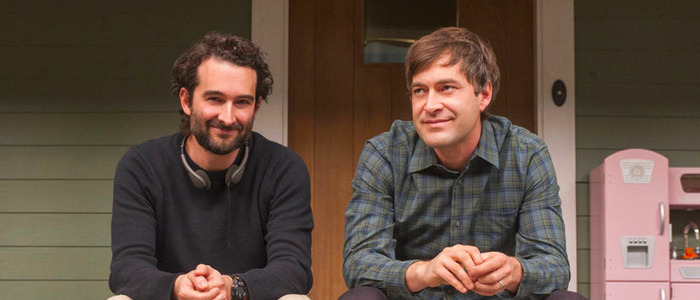 Mumblecore kings the Duplass Brothers have had a lot of success in the independent film world, but at one point, they were offered the chance to join the blockbuster machine at Marvel. The only question is: which Marvel movie was it?
Mark and Jay Duplass may not be household names for everyone, but they've had a long, prosperous career directing, producing and starring in indie films. At one point, though, they could've ended up working for Marvel. Marvel Studios loves to recruit indie filmmakers: Jon Watts, James Gunn, Taika Waititi, and Ryan Coogler all started off making smaller indie films. The same goes for Anna Boden and Ryan Fleck, directors of the upcoming Captain Marvel. With that in mind, it makes a sort of sense that Marvel would reach out and try to recruit the Duplass Brothers. Which is exactly what happened. In a new interview with Vulture, the Duplass Brothers reveal that Marvel offered them a pretty sweet deal, but the filmmakers ultimately turned it down.
"There was a moment where Marvel was interested in us taking on one of their properties," Mark Duplass says. "It would have been a $150 to $180 million budget and about three years of our lives."
"'We own you,' essentially," says Jay Duplass.
"To be a little Sundance filmmaker tapped by Marvel felt incredible. But the amount of stuff we could make over those three years, the relationships we could forge with younger filmmakers," adds Mark.
This isn't the first time the Duplass Brothers have brought this up. Back in 2015, the duo mentioned that Marvel or DC – they didn't clarify which – had approached them. "We said no," Mark Duplass said at the time. "The thing that happens when you sign on to a $180 million movie is that the movie is not a movie. It's a commodity. We're not in that business."
The Vulture interview now confirms it was Marvel who made the offer. Which makes us wonder: which Marvel movie were the the brothers offered? We know, based on the earlier interview, that the offer came before 2015. This suggests a few possible titles. The comedic-leaning Ant-Man certainly seems like a good fit for the duo. Edgar Wright was originally developing the project, but he left in May of 2014. New director Peyton Reed was announced in June of 2014, which isn't much time, but there's always a chance Marvel possibly went to the Duplass Brothers before Reed. The duo also could've been offered Spider-Man: Homecoming, which also had comedic elements. Or perhaps the deal wasn't for one specific property, but rather an offer to let the Duplass Brothers develop something under the Marvel banner.
While working for Marvel (and by extension, Disney) gives filmmakers a huge opportunity, the Duplass Brothers' chief complaint – that making a Marvel movie eats up a huge chunk of a filmmaker's life – isn't entirely unreasonable. The Duplass Brothers tend to work very quickly, and they could likely crank out several different projects in the amount of time it might take them to make just one Marvel movie.
We may eventually learn just which Marvel property the Duplass Brothers were offered, but for now, let's just say the Duplass Brothers were probably wise to walk away from the MCU and keep doing their own thing.