Kevin Smith Launching A Comic Book Starring His Film Characters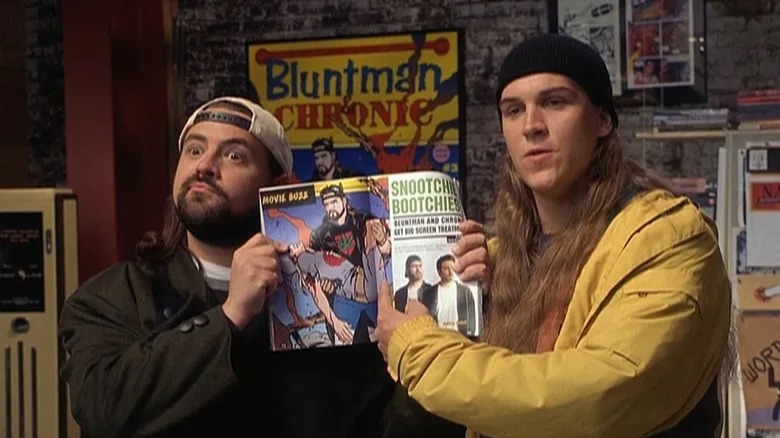 Miramax Films
For Kevin Smith, it all started with his comic books. After dropping out of film school, the New Jersey native maxed out his credit cards and sold his beloved comic book collection in order to make his first feature film, "Clerks." After he found success with Dante, Randall, Jay, and Silent Bob, he purchased a comic book store with money he earned from his breakout movie. Dubbed Jay and Silent Bob's Secret Stash, the Red Bank, NJ institution has been a destination for comic fans and Smith fans since 1997. But now that the store has been in the business of selling comics for 25 years, it looks like the View Askew Crew is ready to start regularly producing comics of their own.
Rosencrantz and Guildenstern meet Vladimir and Estragon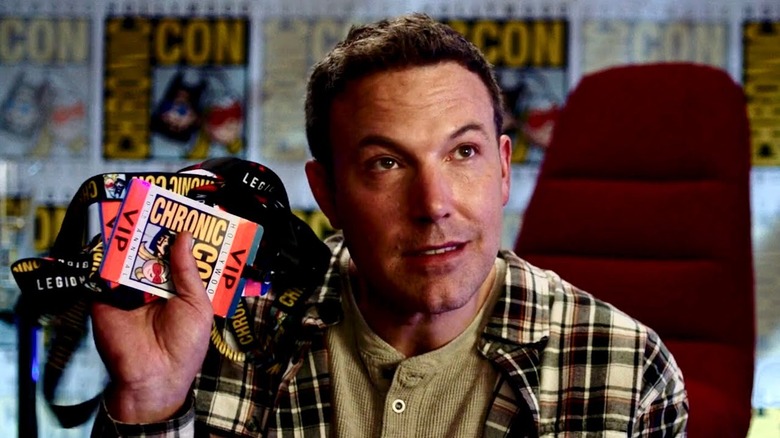 Saban Films
Dark Horse Comics, the publisher responsible for "Hellboy," "Sin City," "300," and "The Umbrella Academy," has joined forces with award-winning writer/director/podcaster and life-long comic fanboy Kevin Smith to launch Secret Stash Press. This line of books from the mind that brought us "Mallrats," "Chasing Amy," and "Tusk" will launch in fall 2022 with two titles: "Masquerade," an eight-issue masked avenger tale about a budding vigilante with art by Andy McElfresh, and "Quick Stops," an ongoing anthology series featuring a rotating roster of artists that is set in the world of his cult favorite films. In a press release about the upcoming venture, Smith shared his excitement for this new endeavor.
"2022 marks the 25th anniversary of my comic book store, Jay & Silent Bob's Secret Stash. And after a quarter century of selling comics, the Secret Stash is going to MAKE our own comics! Following the recipe written by [Dark Horse Comics President and Founder] Mike Richardson eons ago when he turned his comic shop into a legendary comic book publisher, the Secret Stash is ready to take the next step in its evolution. I'm ecstatic for Secret Stash Press to become a part of the Dark Horse multimedia empire and I hope our books will bring new customers into comic shops and delight regular readers from all around the world."
Following this announcement, Smith revealed some additional details on his Instagram about "Quick Stops." Issue one will star Holden McNeil, Ben Affleck's character from "Chasing Amy," as he shares the story of how he met Jay and Silent Bob during his days as a clerk at arguably the world's most famous convenience store. The third issue catches up with Trevor Fehrman's Elias from "Clerks II" in a story titled "Pious Elias and the Crypto Kid." And as for future issues, he names Bluntman & Chronic, Ranger Danger, Mooby, MooseJaws, and more as upcoming characters in the series.
Oh, you trace...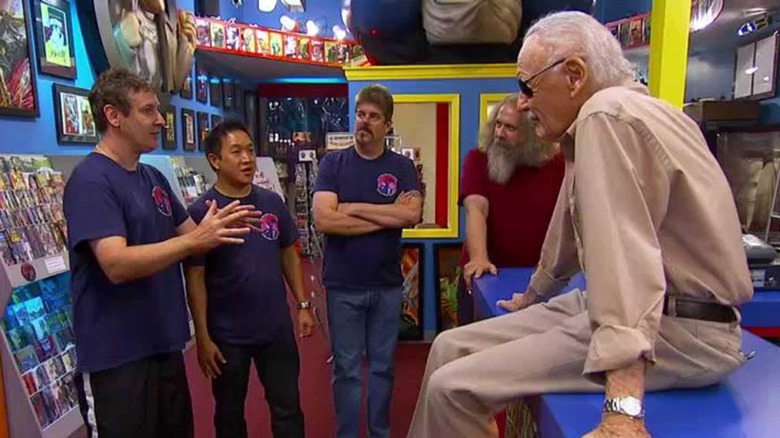 AMC
And Secret Stash Press won't just tout the latest stories from Smith. Plans are in place to expand the line with new titles from additional creators, plus "the creator of the next great comic book from within our audience" when a lucky reader is given the opportunity to become a published comic book writer. Considering how many friends he has in the comics industry from his many years on the Comic-Con circuit, along with his forays into comic book writing at other big name publishers such as Marvel, DC Comics, and Dynamite with books like "Green Arrow: Quiver," "Daredevil: Guardian Devil," and "Green Hornet," there's certainly a deep well of talent to draw from when Smith starts reaching out for collaborators. One has to wonder if he'll even revisit some of the work he did with the "Clerks" comics at Oni Press from the late '90s.
But no matter what direction this line goes in, I'm pretty sure about this: Sooner or later, Smith's long-time friend, "Batman: The Widening Gyre" artist, and "Comic Book Men" star Walt Flanagan will likely be among the talent brought in for a series or a story. And when that happens, I highly recommend adding that book to your pull list at your local comic shop, because Flanagan is an awesome artist. But with or without Flanagan, the books from Secret Stash Press are sure to catch the eye of Kevin Smith fans everywhere. Snootchie bootchies.