The Morning Watch: How Tony Leung Acts With His Eyes, Creating Chasing Amy's Comic-Con Opening & More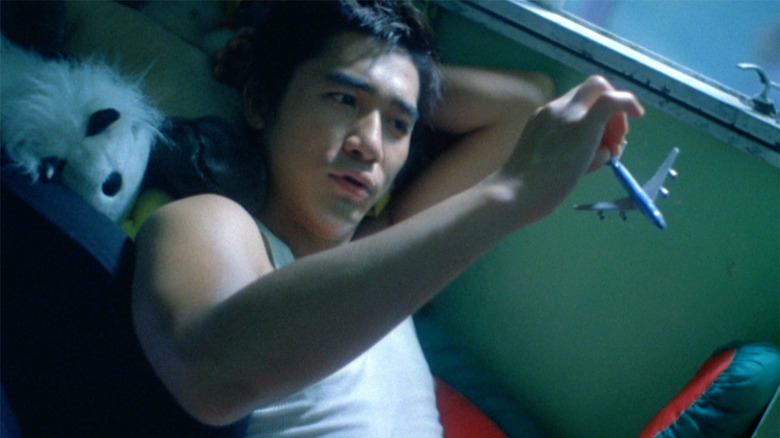 Ocean Shores Video
(The Morning Watch is a recurring feature that highlights a handful of noteworthy videos from around the web. They could be video essays, fan-made productions, featurettes, short films, hilarious sketches, or just anything that has to do with our favorite movies and TV shows.)
In this edition, watch a video essay explain how "Shang-Chi" co-star Tony Leung has delivered such masterful performances over the years by acting with his eyes. Plus, take a journey back to 1997 as Kevin Smith breaks down how the opening Comic-Con scene in "Chasing Amy" was created. And finally, listen as Matt Damon recalls some of his most memorable characters from "Good Will Hunting," "Ocean's Eleven," "The Talented Mr. Ripley," "The Departed," and many more.
How Tony Leung Acts with His Eyes
First up, right now you can see Tony Leung stealing scenes as the villain Wenwu (AKA The Mandarin) in Marvel's "Shang-Chi and the Legend of the Ten Rings." But the Hong Kong actor has a long history of memorable roles in films such as "Hard Boiled," "Chungking Express," "Infernal Affairs," "Lust, Caution," and many more. In a new video essay from Accented Cinema, find out how Leung intentionally and expertly uses his eyes to enhance his performances.
Kevin Smith Breaks Down Chasing Amy's Comic-Con Opening
Next, Kevin Smith has moved on to his 1997 romantic comedy "Chasing Amy" in the latest edition of "Scene Studies" on his own YouTube channel. In the video above, he takes a look back at the opening scene of the film in which the comic creator Hooper leads an intimate panel at Comic-Con that quickly gets out of hand, and this was long before the convention became a pop culture phenomenon. Find out how Dwight Ewell landed the role of Hooper and more from Smith's nostalgic memory.
Matt Damon Career Breakdown
Finally, to coincide with the recent release of the thriller "Stillwater," GQ brought in Matt Damon to take a look back at some of his most memorable roles, starting with his breakout turns in "Good Will Hunting" and "Saving Private Ryan", and moving through both the "Ocean's Eleven" and "Bourne" franchises. Damon also touches upon Martin Scoresese's "The Departed," the frustratingly relevant "Contagion," the adaptation of "'The Martian" and more.