Beetlejuice 2 In Early Development At Brad Pitt's Plan B Production Company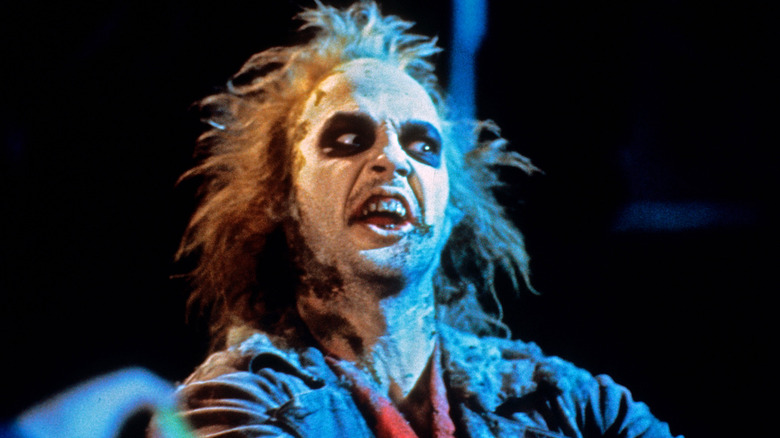 Warner Bros.
The Ghost with the Most is coming back to life ... maybe. Yes, "Beetlejuice 2" is once again in early development, with Brad Pitt's Plan B company now aboard to produce the belated sequel. "Beetlejuice" stars Michael Keaton and Winona Ryder are reportedly set to reprise their roles from Tim Burton's classic 1988 horror-comedy for the followup, which is looking to begin filming as soon as this year, assuming all the right pieces fall into place.
Geena Davis and Alec Baldwin starred in "Beetlejuice" as Barbara and Adam Maitland, a pair of recently-deceased, good-natured spirits who get far more than they bargained for when they turn to the titular character (Keaton) for help in scaring off their home's obnoxious new tenants (save for their lonely goth daughter, Lydia Deetz, played by Ryder). The Ankler, which broke this latest update on the long-in-the-works sequel, noted that Baldwin is unlikely to return for "Beetlejuice 2" in light of the tragic death of cinematographer Halyna Hutchins on the set of the movie "Rust."
'Let's turn on the juice and see what shakes loose!'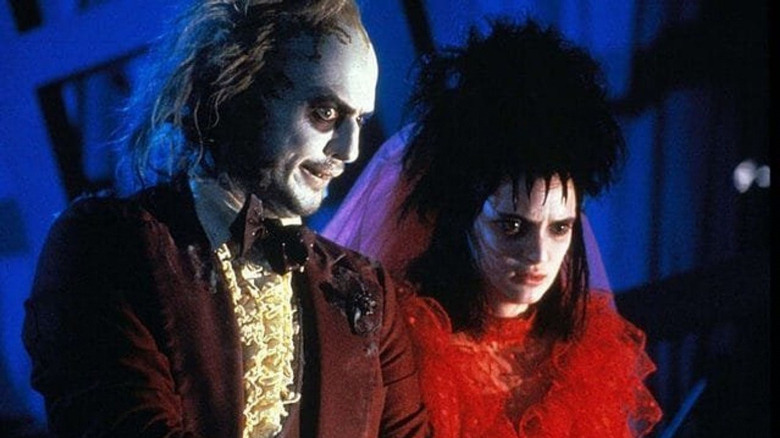 Warner Bros.
According to Deadline, which confirmed The Ankler's initial report, "Beetlejuice 2" has neither a script, director, nor cast formally attached for the time being. Burton notoriously attempted to get a sequel titled "Beetlejuice Goes Hawaiian" off the ground in the 1990s, but the project never made it past early pre-production. He tried to make "Beetlejuice 2" happen again in the 2010s, this time turning to his "Dark Shadows" scribe Seth Grahame-Smith to pen the script, with Keaton and Ryder lined up to star. As before, though, the sequel failed to come together and has been stuck in a holding pattern ever since.
Burton, Keaton, and Ryder have all expressed a desire to reunite for "Beetlejuice 2" in the past, with the idea being the sequel would pick up in the present day. As for Baldwin and Davis, their involvement has always been more up in the air, given that ghosts typically don't age — and unlike Keaton, they wouldn't have the benefit of being covered in cartoonish, ghoulish makeup, so as to better mask the fact they're more than 30 years older.
Personally, as much as I loved the original "Beetlejuice" growing up as a kid (along with the equally zany animated TV series of the same name that aired from 1989-91), I can't imagine a sequel coming anywhere near to capturing the zeitgeist the way the first movie did. And as much as I would love to be proven wrong, for now, it's probably best to wait and see if "Beetlejuice 2" actually claws it way out of the grave this time before getting too worked up either way.