Prince's Concert Movie Sign O' The Times Is Coming To Alamo Drafthouse In April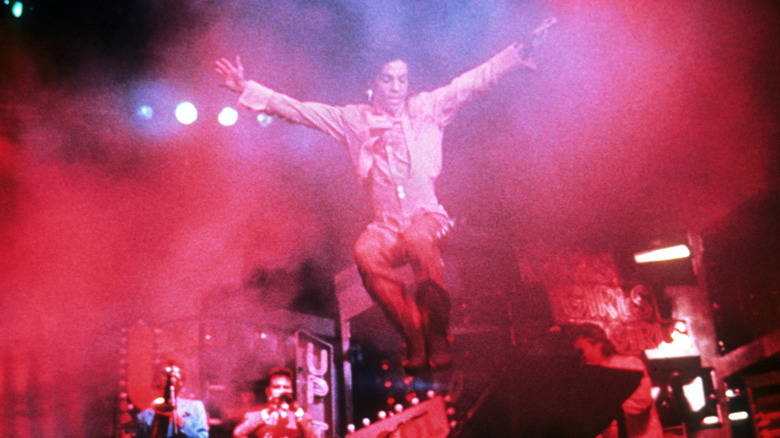 Cineplex Odeon Films
Loyal Prince fans and confused Harry Styles fans have an extra special cinematic experience to look forward to starting April 1, 2022. Yeah, it might be April Fools, but I'm not joking when I say that Alamo Drafthouse is bringing the second most famous (or the third most if you're an "Under the Cherry Moon" fan) Prince movie, "Sign O' the Times," back into theaters to celebrate its 35th anniversary! Surround yourself with the glory of Prince's meticulously planned visuals and sounds. Immerse yourself in the vision of The Purple One. In the words of His Royal Badness, from the titular song, "Let's fall in love, get married, have a baby." I mean, don't necessarily do all of those things in the theater, but let it inspire you.
The concert film, which was originally released in 1987 (yay math), includes a combination of live concert footage from Rotterdam Music Hall and reshoots from Prince's very own Paisley Park Studios. The film features Prince performing 11 songs from the album "Sign O' the Times" and a smattering of other tracks, including "Little Red Corvette" from "1999" and a Prince-less cover of Charlie Parker's "Now's the Time" that shows off the skill of Prince's band. While Prince's film "Purple Rain" might be his most popular cinematic foray, "Sign O' the Times" is his only concert film, which makes it important in its own way.
Sign O' the Times mess with your mind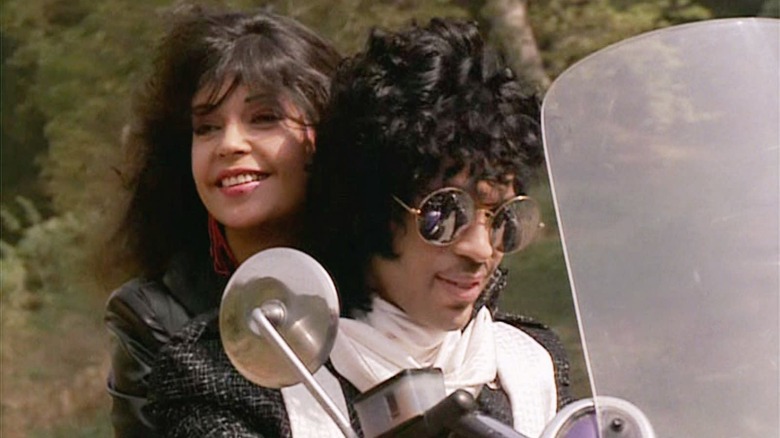 Warner Bros.
The very special 4k screening of the film will hit 24 Alamo Drafthouse locations throughout the U.S. starting, once again, on April Fools' day and lasting for a limited run, although Alamo hasn't released the details on what "limited" means in this context. The film is a slice of the theater chain's Play It Loud series, which kicks off in March and runs through April, and includes movies like the untouchable "Josie and the Pussycats" and "A Hard Day's Night." Suffice it to say, if you're a huge Prince fan or you just want to catch some incredible concert footage from one of the most prolific modern-day musicians, grab your tickets before they're all gone.
Clearly, the folks at Alamo are very excited about it, as film programmer Jake Isgar had this to say about bringing "Sign O' the Times" back to theaters:
"'Sign O' the Times' is, without a doubt, one of Prince's greatest achievements as an artist. We're thrilled at the opportunity to be a part of preserving and presenting his musical legacy."
And what a legacy it is. After all, no one can touch the High Priest of Pop.