Prince Musical In The Works: Artist's Songs To Be Turned Into A Movie, But It Won't Be A Biopic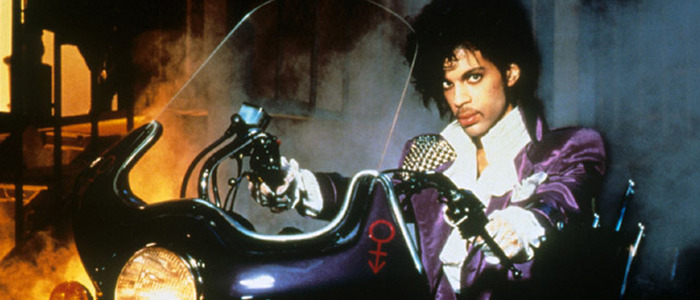 Step aside, Purple Rain: another Prince musical is on the way.
Universal Pictures has acquired the rights to several songs from the acclaimed musician who died in 2016, and the studio is currently developing a musical that will utilize those classic Prince tracks to tell an original, fictional story. But unlike the 1984 rock musical Purple Rain, this movie won't involve biographical elements of Prince's real life. Read more about the new Prince musical below.
Variety reports that the Prince estate has been having conversations with multiple studios about the possibility of making a new movie based on Prince's songs, and Universal chairman Donna Langley "worked aggressively" to lock down the rights. I'm sure Langley was able to use the worldwide success of the Mamma Mia franchise as a tool in her negotiating arsenal; those movies take a similar approach with ABBA songs and have made over a billion dollars combined at the worldwide box office. Variety also points out that Universal recently made other musicals with the Pitch Perfect movies and Les Miserables, and they also have an adaptation of Cats and a film called Last Christmas, based on the song by George Michael, coming out in 2019.Troy Carter, the entertainment advisor of Prince's estate, is executive producing alongside Universal Music Publishing Group CEO Jody Gerson; UMPG is the "exclusive worldwide publishing administrator for Prince's catalog."
Prince remains one of the best-selling music artists in history, selling over 100 million records and running the gamut through musical styles like funk, pop, rock, R&B, soul, and more. He was a musical genius, an enigmatic public figure, a style icon, and was widely respected as a master guitar player, but he was also an accomplished musician who could play dozens of instruments. After starring in Purple Rain, Prince ended up directing four movies: Under the Cherry Moon (1986), Sign o' the Times (1987), the Purple Rain sequel Graffiti Bridge (1990), and 3 Chains o' Gold (1994). He won an Oscar for Best Original Score Song for Purple Rain and famously created the soundtrack for Tim Burton's 1989 Batman movie.
This new film is the third Prince-related project to be announced since his death; it joins a documentary set to be directed by Selma filmmaker Ava DuVernay and Queen For a Day, based on the true story of a woman who won a date with Prince.
While Mamma Mia is an example of how this type of musical can become a huge success, there's always the danger that trying to craft a narrative from song to song could result in something more akin to Rock of Ages, the jukebox musical that tells a new story using 1980s hair metal songs as its connective tissue. While we're not entirely sure what the story of this new Prince-based musical is going to be, I'd bet good money that at some point, it's going to feature somebody wearing a raspberry beret.