The Morning Watch: VFX Artists React To The Improved Luke Skywalker, Real Life Marvel Gadgets & More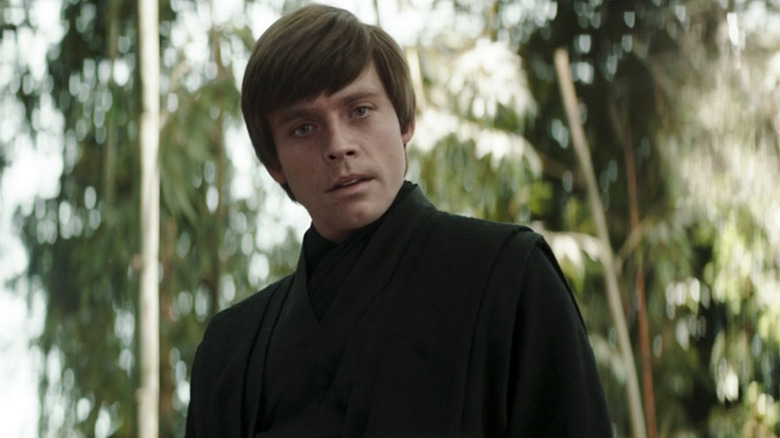 Lucasfilm
(The Morning Watch is a recurring feature that highlights a handful of noteworthy videos from around the web. They could be video essays, fan-made productions, featurettes, short films, hilarious sketches, or just anything that has to do with our favorite movies and TV shows.)
In this edition, see what the visual effects artists from Corridor Crew think of the improved digital Luke Skywalker from "The Book of Boba Fett" TV series. Plus, meet the man who has been creating real life Marvel gadgets inspired by the superpowers of the characters in the Marvel Cinematic Universe. And finally, watch as the Screen Actors Guild honors all those talented actors who we lost over the last year, from Betty White to Sidney Poitier and so many other tremendous losses.
VFX artists react to the improved digital Luke Skywalker
First up, the gang from Corridor Crew is back to take a look at the improved digital Luke Skywalker who popped up towards the end of the first (only?) season of "The Book of Boba Fett" on Disney+. Since there was plenty of criticism to be levied at the original iteration of this digital character, it's nice to hear the crew be genuinely impressed with many aspects of this upgraded version. Plus, they also dig into some scenes from Zack Snyder's "Man of Steel."
Marvel superpowers by way of real life gadgets
Next, Wired shines a light on Jake Laser, a DIY engineer who has created superhero gadgets in his garage that replicate the superpowers and skills of Captain America, Spider-Man, and Iron Man. Using real technology, this guy has brought Cap's shield to life, created incredible climbing abilities like Spidey, and even created some lasers inspired by Tony Stark's suits of armor. It's about as close as we'll ever get to real-life superpowers (for now).
The Screen Actors Guild remembers those we lost
Finally, last weekend brought the ceremony for the 2022 Screen Actors Guild awards (via TNT), honoring the best performances of the previous year as chosen by the actors themselves. As is custom with these awards shows, SAG honored the actors and actresses who passed away over the past year, and there have been far too many legends that we have lost. Take a moment to remember them in this touching tribute.