Calling All Dads: Yellowstone Season 4 Will Be Streaming On Peacock In March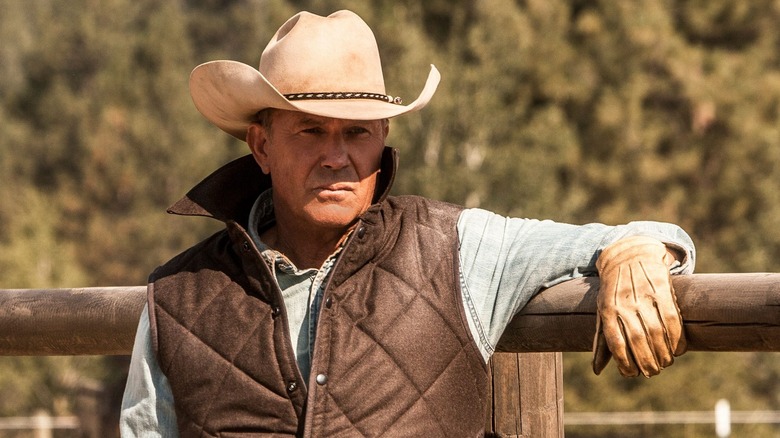 Paramount+
Hey Dad, I've got info that is relevant to your interests! (Not just my dad, though I did just text him about this before I started typing.) The Paramount+ series "Yellowstone" will begin streaming season 4 on Peacock! Trust me, your dad knows that the first three seasons are already streaming on the service, but I mentioned it for you. 
This series, created by Taylor Sheridan and Jon Linson, was just renewed for a fifth season, with production beginning in May of 2022. I've expressed my concerns about Sheridan's lack of sleep before, and one of the reasons for that is we have not one, not two, but three spin-offs of the hit series either streaming or on the way. "1883" is, of course, out and it is really wonderful. That's been renewed for a second season, and follows the Dutton family's move to Montana in the late nineteenth century. 
We also have "6666" coming up, which is set in the present day at the Four Sixes Ranch in Texas. Finally, we have "1932," which will show us the Dutton family dealing with Western Expansion, Prohibition, and the Great Depression. Whew! Maybe this Father's Day we should all get our dads some mini-fridges and gift cards for food delivery because fathers everywhere are not getting off the couch for a good long while.  
Dad is going to need a good cowboy hat for this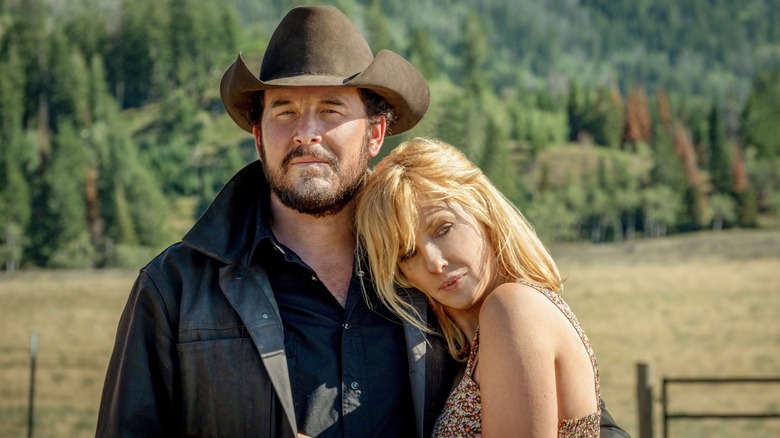 Paramount+
Season 4 of "Yellowstone" will hit Peacock beginning on March 28, 2022, so get your Dad phone calls in before that. He's just going to start texting you a TV and a cowboy hat emoji instead of answering the phone starting late next month. The hit series stars Kevin Costner, Wes Bentley, Kelly Reilly, Luke Grimes, Cole Hauser, and Gil Birmingham.
Here is the official synopsis for "Yellowstone:"
The original drama series chronicles the Dutton family, led by John Dutton (Costner), who controls the largest contiguous cattle ranch in the United States. Amid shifting alliances, unsolved murders, open wounds, and hard-earned respect – the ranch is in constant conflict with those it borders – an expanding town, an Indian reservation, and America's first national park.
"Yellowstone" has been a huge hit for the Paramount streaming network, with 14 million viewers for the season 4 premiere. The season finale had over 15 million viewers. That's a whole lot of dads! (FYI: My mom watches as well. Hi Mom!) You know they're going to want to do a rewatch over at Peacock.