The Old Guard 2 – Everything We Know So Far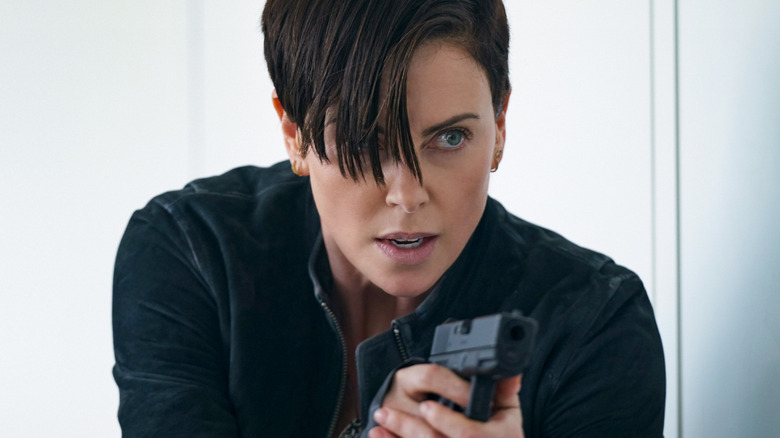 Netflix
There's a lot to enjoy about "The Old Guard," from literal bone-crunching and bloody fight scenes that take advantage of the fact that the film's heroes are immortal (until they're not, anyway) to Marwan Kenzari's centuries-old warrior Yusuf Al-Kaysani — okay, fine, "Joe" — wiping the smirks clean off the faces of a bunch of homophobic goons by proclaiming his undying love for his partner, Luca Marinelli's Nicolò di Genova (who, yes, similarly goes by Nicky). The movie's story, on the other hand, is a little underwhelming, mostly because it plays out as an extended prologue to a far more interesting conflict pitting Charlize Theron's Andromache of Scythia (aka Andy) and her team of undying mercenaries against a worthier opponent than Harry Melling's slimy, wealthy, pharmaceutical CEO Steven Merrick. (Which is not to say I didn't enjoy watching Merrick get his butt handed to him, natch.)
Thankfully, enough people streamed "The Old Guard" to convince Netflix to green-light its sequel, which will pay-off the first movie's tantalizing final scene and set the stage for an already-planned third film. But let's not get ahead of ourselves. First things first, here's what we know about "The Old Guard 2" so far.
When and where to watch The Old Guard 2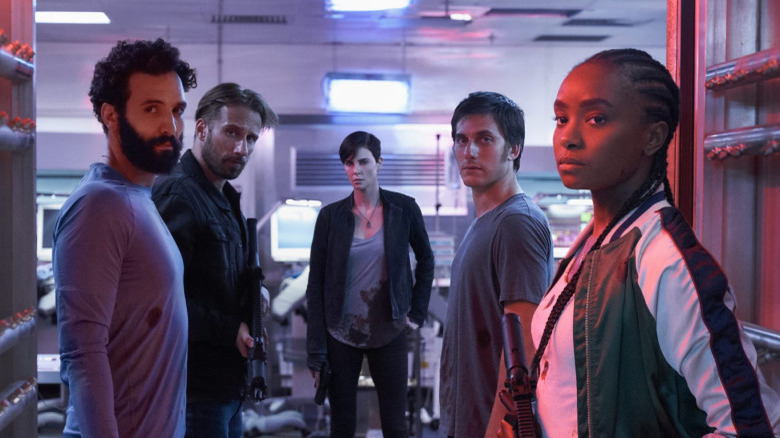 Netflix
"The Old Guard 2" will stream as a Netflix exclusive after, most likely, playing in select U.S. theaters for a limited period of time, as has become customary for Netflix's Original movies. Back in June of 2021, Theron confirmed the sequel has a completed script and would start production by the first quarter of 2022. Assuming things haven't changed since then, that means filming should be getting officially underway any day now. That would also keep "The Old Guard 2" on-course for a 2023 release, possibly in the summer like the original film in 2020. If so, it will be in good company, what with David Fincher's assassin thriller "The Killer" (starring Michael Fassbender) and Aardman Animations' "Chicken Run: Dawn of the Nugget" (a sequel to the studio's classic 2000 stop-motion animated feature "Chicken Run") both on-track to arrive no later than 2023 (or possibly earlier, in the case of "The Killer").
What we think The Old Guard 2 will be about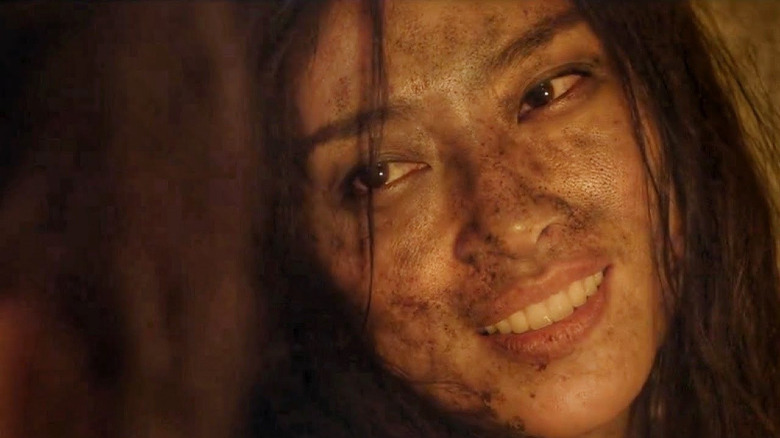 Netflix
Circling back to that "tantalizing final scene" I brought up earlier: "The Old Guard" ended with the reveal that Quynh (Veronica Ngo), Andy's former ally, had escaped her horrifying fate of being dropped to the bottom of the ocean in an iron maiden and suffering an endless cycle of drowning to death before immediately coming back to life. There's no question that Quynh was deeply traumatized by her experience ... but what could she even want after enduring all that she has?
Well, the fact that Quynh came looking for Sebastian Le Livre, aka Booker (Matthias Schoenaerts) at the end of "The Old Guard" — six months after Booker was banished from contacting Andy and her team for 100 years as punishment for betraying them — means she's probably not interested in helping her old friend carry on her quest to make the world a better place, even now that Andy's faith in the value of her crew's existence has been restored. Of course, Andy will have more than Quynh to worry about in "The Old Guard 2," now that she's lost her super-healing abilities and will have to adjust to all the challenges (big and small) that come with a mortal life.
What we know about the Old Guard 2 cast and crew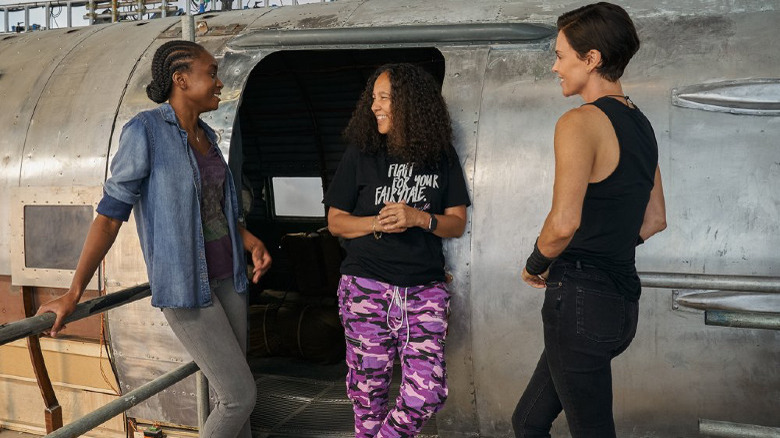 Netflix
All of the previously-listed "Old Guard" actors (save for Melling) are expected to return in "The Old Guard 2" — namely, Charlize Theron, Marwan Kenzari, Luca Marinelli, Matthias Schoenaerts, and Veronica Ngo. They will once again be joined by KiKi Layne as Nile Freeman (the youngest member of Andy's group) and Chiwetel Ejiofor as James Copley, the former CIA officer who essentially agreed to become the team's "Guy in the Chair" and use his technical know-how to help them better cover their digital footprints.
Behind the camera, Victoria Mahoney will direct the "Old Guard" sequel from a script by Greg Rucka, who also wrote the first movie along with the comic book series upon which the franchise is based. For those unfamiliar, Mahoney made history when she became both the first woman and the first Black woman to direct on a "Star Wars" film by serving as the second-unit director on "The Rise of Skywalker." As for her predecessor, "The Old Guard" director Gina Prince-Bythewood, she will continue to act as a producer on the sequel but passed on calling the shots in order to focus her energy on finishing her upcoming historical epic, "The Woman King."