Chucky Season 2 Teased By Don Mancini With 2022 Premiere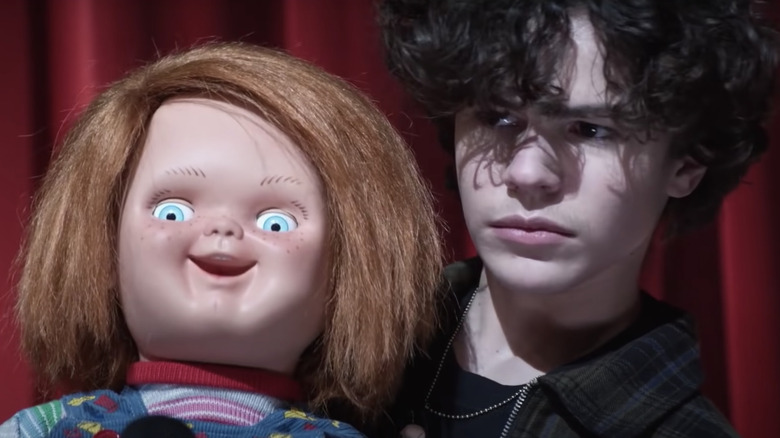 USA/Syfy
Don Mancini, the creator of the "Child's Play" franchise and showrunner of the "Chucky" TV series, has confirmed that the show's second season will drop in 2022. The murderous doll, Chucky himself, had previously relayed a message through Mancini — who warned, "Watch your backs in 2022" — and it looks they're going to deliver on that tease this year.
Billed as a "coming of rage" story about a bullied teen named Jake Wheeler (Zackary Arthur), the eight-episode first season of "Chucky" wrapped up at the tail end of November 2021, at which time we also reported that the show was coming back for a second season. USA and Syfy, the networks that broadcast "Chucky," still have not announced an exact release date yet for season 2, but season 1 premiered in October 2021, and if they want to continue tapping into the Halloween mood, it would be appropriate to have season 2 debut in October 2022.
One thing's for sure: the season is coming sometime before the end of the year. This weekend, Mancini tweeted out a promo image with "2022" and a big old "Chucky 2" above it:
— Don Mancini (@RealDonMancini) February 26, 2022
That's as official as it gets. Going into its season 1 finale, "Chucky" had already reached 9.5 million viewers across all platforms, according to NBCUniversal, the parent company of Universal Content Productions, one of the major production companies behind "Chucky." The show is currently streaming in its entirety on Peacock and may well have picked up more fans as binge-watchers discovered it in the three-month interim since the finale. It also has an existing fanbase that has carried over from the eight "Chucky" movies that have been made since 1988, all but one of which featured Mancini's involvement.
Chucky is the best Garbage Pail Kid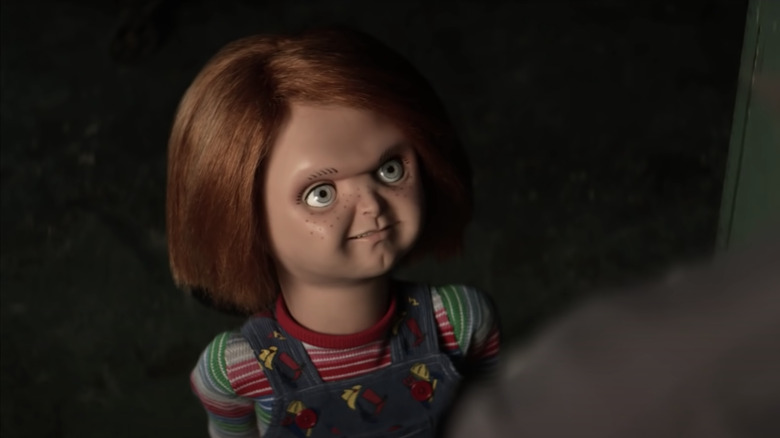 USA/Syfy
Inspired by sales stampedes over (let's face it, creepy) Cabbage Patch Kid dolls in the 1980s, Mancini wound up creating a knife-wielding doll character who would fit right in with the Garbage Pail Kids instead. He wrote the script for the first "Child's Play" before United Artists bought it and brought in other co-writers, pushing him to the background, according to Brad Dourif, who taught Mancini at Columbia University and went on to provide the voice of Charles Lee Ray, the serial killer possessing the Chucky doll.
After the success of the first film, Mancini continued on as sole screenwriter and eventually crossed over into directing with "Seed of Chucky" in 2004. He was involved in every "Child's Play" movie from the original in 1988 to "Cult of Chucky" in 2017, but the 2019 reboot replaced him with a different writer and director, and it replaced Dourif's voice with that of Mark Hamill.
The "Chucky" TV series has reunited Mancini with Dourif and other returning stars like Jennifer Tilly, allowing him to reclaim his creation and the continuity he had established over seven previous films. That continuity will go forward in a bloody, maniacal fashion when season 2 of "Chucky" premieres on USA and Syfy later this year.