The Office Creator Greg Daniels Would Return To Dunder Mifflin, But There's A Catch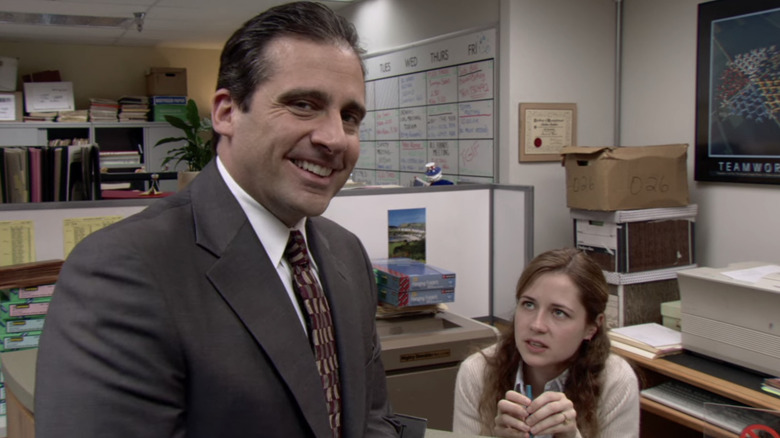 NBCUniversal
There are already two versions of "The Office": the original British version, starring Ricky Gervais, and the longer-running American series, starring Steve Carell, Rainn Wilson, John Krasinski, and Jenna Fischer, among others. But is it possible we could see a third version of "The Office" in the future? Greg Daniels, the creator of the American series, has thought about it — and he says if it ever did happen, it wouldn't necessarily involve characters that viewers have already met.
Daniels has quite the comedy pedigree. In addition to adapting "The Office" for stateside audiences, he wrote for "Saturday Night Live" and "The Simpsons" before co-creating "King of the Hill" and "Parks and Recreation." Currently, he serves as the co-showrunner of Netflix's "Space Force," which puts him back in workplace comedy form with his former "Office" collaborator, Carell.
While promoting the second seasons of both "Space Force" and his Amazon sci-fi comedy, "Upload," Daniels spoke with Collider in an interview where he touched on the possibility of an "Office" revival, and what form it might take. The showrunner acknowledged that NBC "would be very excited to do it," but that he wouldn't want to "possibly disappoint people," adding:
"I can't tell whether fans would want more of it, and when I say more of it, I don't think it would be the same characters. I think it would just be sort of like an extension of the universe, you know what I mean, like the way '[The] Mandalorian' is like an extension of 'Star Wars.' But I don't know if that would be something people would want or not, it's hard to tell."
The Office could be reinvented in a different workplace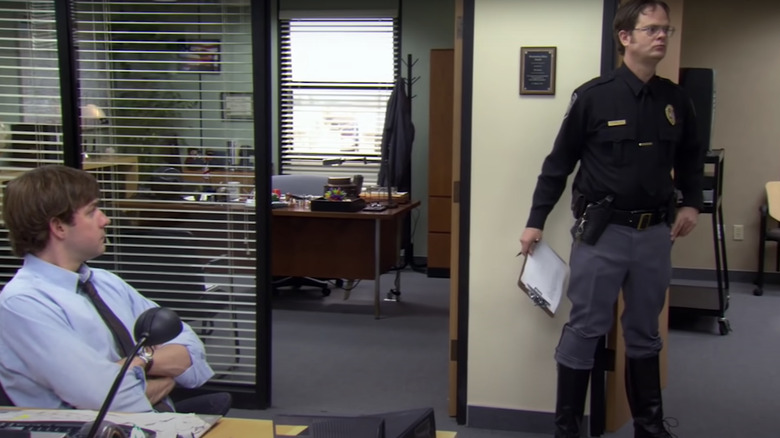 NBCUniversal
The American version of "The Office" initially drew unfavorable comparisons to its British predecessor as it rehashed familiar season 1 scenarios, but over time it forged its own identity with a unique cast of characters. Ultimately, the show had a much longer life, running for nine full seasons on NBC (versus two 6-episode seasons and a two-part Christmas special for the BBC iteration). It's a series that continues to find new life among streaming audiences.
While NBC is now using the show to prop up its streaming service, Peacock, "The Office" still managed to be the most-streamed show of 2020 before it headed to Peacock. This, despite the fact that the show aired its series finale on NBC almost ten years ago, back in May of 2013.
In Hollywood, where everything old is new again, it feels like a revival of a show as popular as "The Office" might almost be inevitable. There are certainly enough offices across the country — including but not limited to, different branches of the fictional Dunder Mifflin Paper Company — that they could conceivably create a whole new show without being unduly wedded to legacy characters. Though of course, it also might be fun to see some beloved characters come back as guest stars.
In the spirit of cross-cultural adaptations (and Buzz Lightyear in "Toy Story 3?"), I almost think it would be more interesting to see an "Office" revival that explored a bilingual workplace, with characters speaking Spanish and English. But that's just spitballing one random idea.
All nine seasons of "The Office" are currently streaming on Peacock.