Universal's Renfield Set For Spring 2023 Release
Hemdale Film Corporation
The cinematic event of our lifetimes, starring one of our most compelling movie stars of our time, finally has an exact release date. You might be under the (understandable) belief that "The Unbearable Weight of Massive Talent" will be the most Nicolas Cage film to ever Nicolas Cage. After all, it stars Cage as a fictionalized version of himself who gets swept up in a much bigger action story than he ever could've anticipated — but you'd be mistaken. Arguably, the one role that could ever possibly one-up Cage playing himself would have to be Nicolas Cage portraying none other than Dracula himself. Ever since we first heard about "Renfield," the movie focusing on the famed vampire's wild little henchman with a propensity to eat bugs, we've breathlessly awaited any and all further updates on the project.
Today, thankfully, we've received just that. According to Deadline, Universal Pictures has begun to finalize their scheduling for the Spring of next year. As a result, we now know that the studio has dated "Renfield" to release in theaters on April 14, 2023 — probably as an early birthday present for me by a mere 48 hours, in my humblest of opinions. How thoughtful! Interestingly, the report indicates that this is actually the same date as a Sony movie starring Adam Driver titled "65," which had previously been dated for a release in May of this year. Obviously, given the continued uncertainty as we navigate this unpredictable pandemic, it remains to be seen whether either (or even both) of these 2023 dates manage to stay on track. In any case, it's nice to pencil in a premiere for "Renfield" so we can all clear our schedules and plan the surprise "Renfield"-themed birthday party celebration for me ... right? Guys? Anybody?
What we know about Renfield so far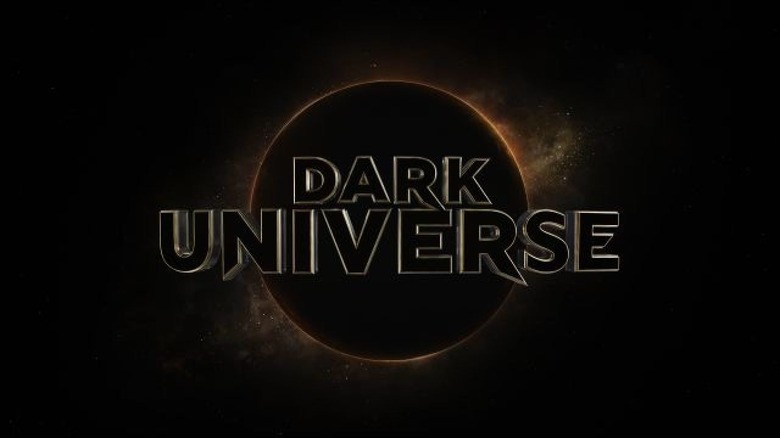 Universal Pictures
So what's the big deal about "Renfield" in the first place, you ask? Well, ever hear of those misbegotten plans for a new franchise of Universal monsters, dubbed "The Dark Universe"? Seriously, they had a neat little logo and photoshoot and everything! Those plans promptly imploded in spectacular fashion once the Tom Cruise-starring "The Mummy" also, similarly, imploded in spectacular fashion upon release in the summer of 2017. In the time since, Universal moved on with the much improved plans of giving individual filmmakers free rein to take whatever approach they wanted with the classic material, leading to Leigh Whannell's brilliant "The Invisible Man." "Renfield" would seem to fall under the same umbrella, directed by Chris McKay from an script written by Ryan Ridley and based on an original idea by writer Robert Kirkman ("The Walking Dead," "Invincible").
"Renfield" began filming earlier this month and also stars Ben Schwartz and Adrian Martinez and has been briefly described as an "extremely violent comedy" and, more broadly, as:
In this modern monster tale of Dracula's loyal servant, Renfield (Hoult), the tortured aide to history's most narcissistic boss, Dracula (Cage), is forced to procure his master's prey and do his every bidding, no matter how debased. But now, after centuries of servitude, Renfield is ready to see if there's a life outside the shadow of The Prince of Darkness. If only he can figure out how to end his codependency.
Fingers crossed this release date holds. If so, we'll meet back here to geek out over what should be a thoroughly entertaining take on "Renfield" in April of 2023.