Creed III Director And Star Michael B. Jordan Hires 8 Student Interns From Georgia Film Academy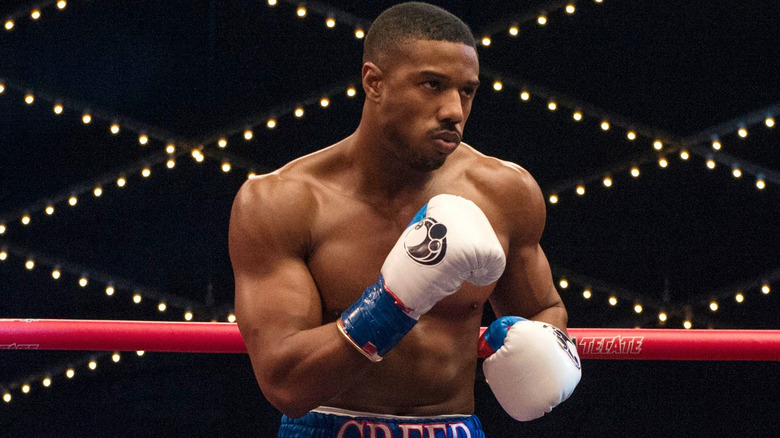 Metro-Goldwyn-Mayer
"Creed III" star Michael B. Jordan is doing his part to help foster the next generation of filmmakers and improve diversity within the industry by hiring eight student interns from the Georgia Film Academy (GFA) to work on the upcoming sequel. Jordan is also making his directing debut on the movie, which kicked off production in Atlanta on January 18, 2022, and will act as the third entry in the "Rocky" off-shoot that began with Ryan Coogler's critically-acclaimed "Creed" in 2015.
According to Variety, the eight GFA interns will be "working positions in the production office, the AD department, video assistant, VFX, grip/rigging, electric/lighting, and SPFX" on "Creed III." The GFA itself was established in 2015 and has a student body that is estimated to be 49% white, 45% Black, and 6% Hispanic/Pacific Islander, with 49% of its students identifying as women.
As part of the announcement, GFA executive director Jeffrey Stepakoff issued the following statement:
"The Georgia Film Academy is excited to partner with MGM and place our students into professional internships on 'Creed III.' This is the kind of public-private partnership which puts Georgians to work and makes our state ready to support all the production activity of today and tomorrow. On behalf of our students, we appreciate the opportunity to be part of the 'Creed' family."
Can the Creed movies go 3-for-3?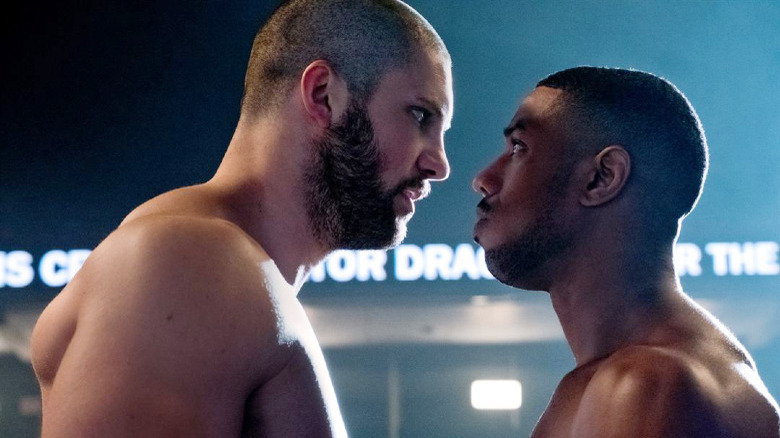 Metro-Goldwyn-Mayer
Plot details are under lock and key for now, but it's believed that "Creed III" will pit Adonis Creed (Jordan) against a mysterious new opponent in the ring played by "Lovecraft Country" and "The Harder They Fall" star Jonathan Majors. Tessa Thompson and Phylicia Rashad are also reprising their respective roles as Bianca and Mary Anne Creed from the first two "Creed" movies, with Variety reporting that Florian Munteanu is similarly returning as "Creed II" antagonist Viktor Drago. Will Adonis and Viktor become allies this time around, much like Rocky Balboa and Apollo Creed before them in "Rocky III?" Wilder things have happened!
On a related note — "Creed II" may've fallen short of the high bar set by its predecessor, but it was a fine boxing drama taken on its own terms. Heck, it even managed to evolve Viktor's father, Ivan Drago (Dolph Lundgren), from a cartoonish Cold War-era Russian villain in the "Rocky IV" theatrical cut into a three-dimensional and genuinely sympathetic character. That is to say: I'm hopeful this story thread will be carried over into "Creed III" in a satisfying manner. It might even have a little more room to breathe this time around, now that Sylvester Stallone has formally retired from playing Rocky "The Italian Stallion" Balboa.
Jordan is directing "Creed III" from a script credited to writers Zach Baylin ("King Richard") and Keenan Coogler ("Space Jam: A New Legacy"), based on a story penned by Ryan Coogler. It will open in U.S. theaters on November 23, 2022.