The Best TV Shows And Movies Leaving Netflix In March 2022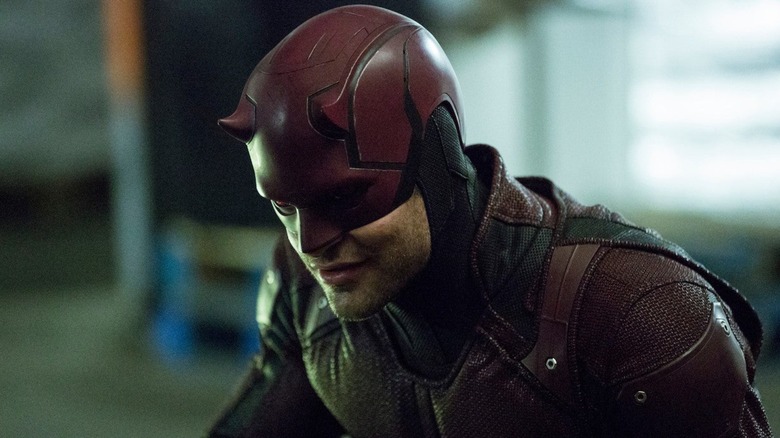 Marvel Television
Ah, the last week of the month. It's the time to start worrying about next month's bills and budgets, but if you're a movie-lover, there's another deadline each new month brings: it's also the time when the clock starts ticking on the streaming service calendars. Every month, Netflix, Hulu, HBO Max, and more play a round of content musical chairs, with deals expiring and properties moving around, even as new shows and films are added.
This system is old hat for anyone who follows the streaming service game, but in March 2022, something unprecedented is about to happen. Netflix is reportedly taking all of its Marvel series off the air, despite the fact that they were originally marketed as Netflix Originals. There's no word yet on where they'll end up, or when. It seems reasonable to assume that the shows, which include "Daredevil," "Luke Cage," "The Punisher," and more, will make their way over to Disney+ or its more adult-content-friendly sibling site, Hulu. But we don't know when that will happen, and those streamers haven't announced their intentions to add the titles back. So while everything on this list is worth watching, keep in mind that these shows in particular may soon become scarce.
Here are five of the best titles leaving Netflix in March. Scroll down for a complete list of everything leaving the streamer in March.
American Crime Story: The People vs. O.J. Simpson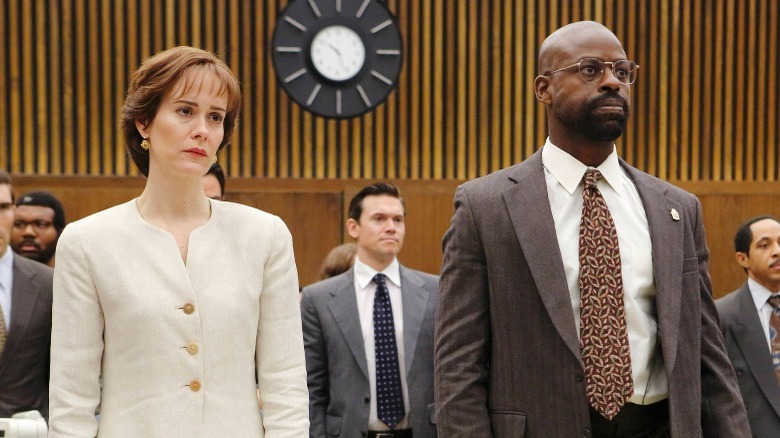 20th Television
Once upon a time, in 2016, the prestigious, thoughtful true crime limited series still felt like a shiny new idea. There had certainly been shows that tried to capture the truth behind the headlines before, but none ushered in the era of compelling and complex recent historical retellings as deftly as "American Crime Story: The People vs. O.J. Simpson."
The nine-time Emmy-winning series is based on a book by Jeffrey Toobin, and it details the most infamous news story of the '90s from nearly every possible angle. The starry ensemble cast features Cuba Gooding Jr. as Simpson and Sterling K. Brown and Sarah Paulson as case prosecutors, with a defense team including celebrities like Courtney B. Vance and John Travolta. "The People vs. O.J. Simpson" wrote the blueprint for dozens of shows like it that have popped up since, looking beyond the sensationalism of its case to reveal surprising details and sincere emotions underneath.
Blade Runner: The Final Cut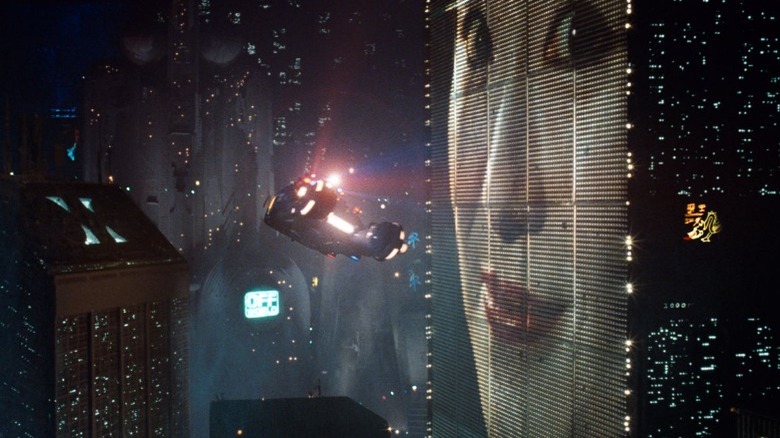 WarnerBros.
One of the best–and coolest–sci-fi movies of all time stars Harrison Ford as Rick Deckard, a man tasked with "retiring" humanoid replicants hidden among the people of earth. Ridley Scott's 1982 masterpiece is a moody and gorgeous futuristic neo-noir that asks big questions about what it means to be human. Rutger Hauer, Sean Young, and Edward James Olmos co-star in the film, which inspired a recent sequel starring Ryan Gosling. The original movie was famously subject to studio edits that resulted in several versions of the film making their way to audiences.
"The Final Cut," released in 2007, is considered the definitive directorial cut of "Blade Runner." If you're a modern sci-fi fan who hasn't dug into the 20th century classics, or even a "Blade Runner" fan who has never seen the conclusive version, watching "Blade Runner: The Final Cut" is a phenomenal way to spend a few hours.
Labyrinth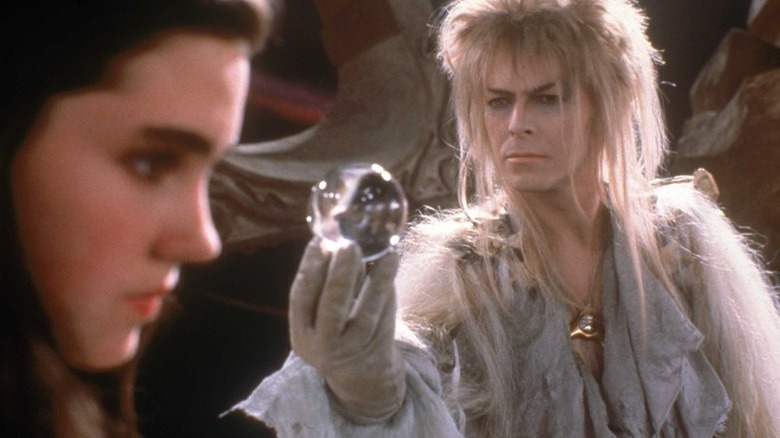 Tri-Star Pictures
Any fantasia starring David Bowie and a bunch of wild puppets needs to be within watching distance at all times, and to my knowledge there's only one of those, so we'll definitely feel the loss of "Labyrinth" when it leaves Netflix in March. The 1986 film is technically for kids, but grown-ups will definitely find plenty to love in the freaky and fantastical story of a girl (a young Jennifer Connolly) whose baby brother is kidnapped and transported to another realm by the Goblin King, Jareth (Bowie). Come for the catchy tunes and creative puppets, and stay for Bowie's spiky mullet, super-tight pants, and complete inability to sit in a chair normally. With George Lucas as a producer and Monty Python's Terry Jones involved in the script, "Labyrinth" is a delightful, funny, and deeply weird pop culture time capsule that can't be missed.
Marvel's Jessica Jones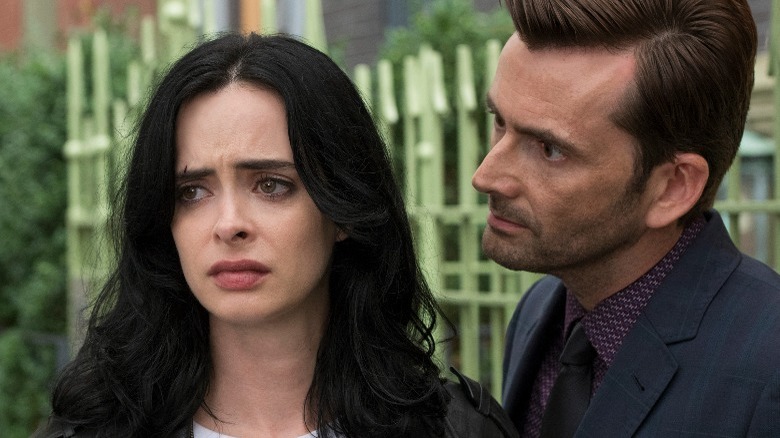 Marvel Television
Everyone seems to have imprinted on a different Marvel Netflix series about five years back. For me, it was "Jessica Jones." Though the show saw a dip in quality over its three-season run, its first season remains one of the most audacious superhero stories ever put to screen. The titular hero, played by Krysten Ritter, is an alcoholic private investigator who also happens to have super-strength. Her many talents do little to protect her, though, when an abusive man from her past reappears and starts wreaking havoc on Hell's Kitchen.
The show is gritty and dark, but its bleakness is more than an aesthetic; Jessica's story is all about facing down PTSD. Her enemy, Kilgrave (David Tennant), harnesses a terrifying power of persuasion to keep women under his control, and in the stellar first season, Jessica gathers all her strength — and her friends — to face him down. In 2015, this deep examination of gender-based violence felt like a major turning point for Marvel, but nothing from the comics giant has ever packed as much of an emotional punch since.
Pose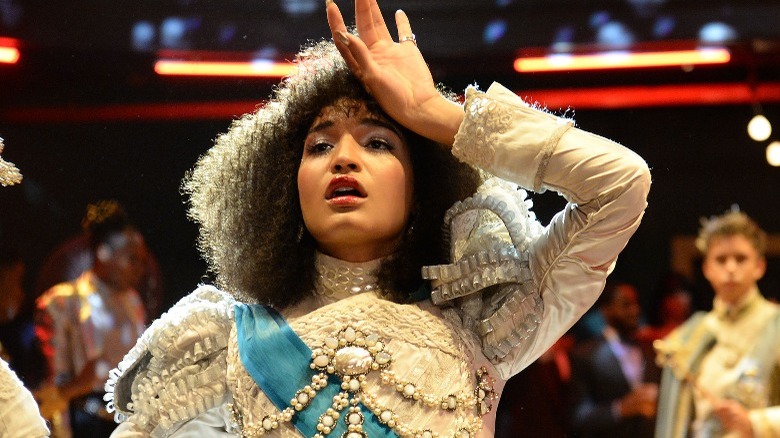 20th Television
If you're only ever going to watch one series with Ryan Murphy's name in the credits, make it this one. Co-created by Murphy, Steven Canals, and Brad Falchuk, "Pose" is an exuberant and sensitive look inside the gender non-conforming ballroom scene of '80s and '90s New York City. The type of drag balls made popular by the famed documentary "Paris is Burning" are only the starting point for the drama of "Pose," which follows several chosen families as they navigate their careers and love lives, along with issues like transphobia and HIV/AIDS. "Pose" may sound heavy, but it's actually deeply empowering and joyful, thanks in large part to its fantastic, groundbreaking cast. Mj Rodriguez stars as Blanca, mother of House Evangelista. Indya Moore, Billy Porter, and Dominique Jackson co-star as Blanca's friends, found family, and ballroom rivals.
Movies and TV shows leaving Netflix In March 2022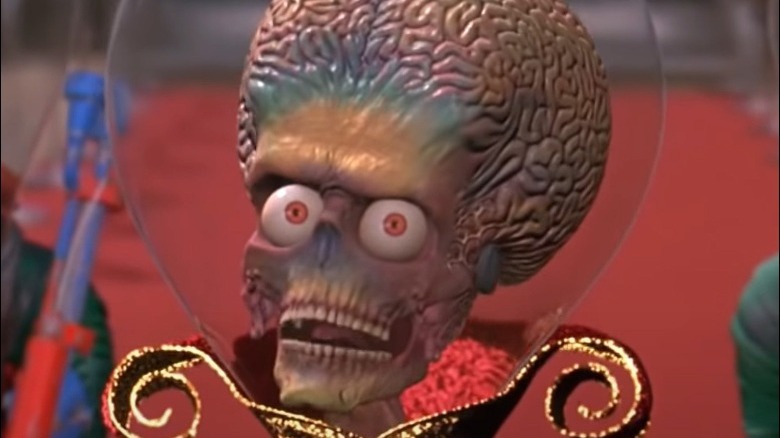 Warner Bros.
March 1
2,215
21 Jump Street
21 Thunder
Akame ga Kill!: Season 1
American Crime Story: The Assassination of Gianni Versace
American Crime Story: The People vs. O.J. Simpson
American Horror Story: Seasons 1-9
Arctic Heart
Battle Drone
Beyblade Burst Evolution
Black or White
Blade Runner: The Final Cut
BNK48: Girls Don't Cry
Bo on the Go!
Border Security: America's Front Line: Season 2
Chocolat
Dances with Wolves
Disney Channel's Radio Rebel
Disney Nature's Ghost of the Mountains
Disney Nature's Growing Up Wild
Expedition Chine
Fool's Gold
Guru Aur Bhole
Here Comes the Boom
I Am Legend
Into the Grizzly Maze
Journey 2: The Mysterious Island
Kingsglaive: Final Fantasy XV
Kuch Bheege Alfaaz
Labyrinth
Law Abiding Citizen
Let It Fall: Los Angeles 1982-1992
Loo Loo Kids: Johny & Friends Musical Adventures
Love is in the Air
Mars Attacks!
Marvel's Agents of S.H.I.E.L.D.: Seasons 1-7
Marvel's Daredevil: Seasons 1-3
Marvel's Iron Fist: Seasons 1-2
Marvel's Hulk: Where Monsters Dwell
Marvel's Jessica Jones: Seasons 1-3
Marvels Luke Cage: Seasons 1-2
Marvel's The Defenders
Marvel's The Punisher: Seasons 1-2
Nila
Observe and Report
Pants on Fire
Pop, Lock 'n Roll
Pose: Seasons 1-2
Rain Man
Sab Jholmaal Hai
Sabrina
Sex Drive
Something Borrowed
Soul Surfer
Soundtrack: Season 1
Starship Troopers: Traitor of Mars
Step Brothers
Sylvanian Families: Everyone's Big Dream Flying in the Sky
Sylvanian Families Mini Episodes Clover
Takers
The BFG
The Darkest Hour
The Interview
Tiger
Terminator 2: Judgment Day
Transformers Prime: Season 1
Transformers Rescue Bots Academy: Season 1
Transformers: Rescue Bots: Season 1
Transformers: Robots in Disguise: Season 1
Total Recall
Your Lie in April
Voice: Season 1
We Were Soldiers
Wyatt Earp
Your Lie in April: Season 1
March 2
Black or White
Love is in the Air
March 4
Aurora
Lil Peep: Everybody's Everything
Parker
Safe Haven
The Death of Mr. Lazarescu
W.E.
March 6
The Secret
March 7
Couples Counseling
Kahaani
March 11
Eugenie Nights
This Evening
March 15
Imago
In This Corner of the World
Late Life: The Chien-Ming Wang Story
Notes on Blindness
PBS's Ken Burns Presents: College Behind Bars: A Film by Lynn Novick and Produced by Sarah Botstein
Raising Victor Vargas
Steal a Pencil for Me
March 16
5 Flights Up
Howards End
March 18
3022
Best Worst Thing That Ever Could Have Happened
The Fluffy Movie
March 20
Alexis Viera: A Story of Surviving