The Best TV Shows And Movies Coming To Netflix In March 2022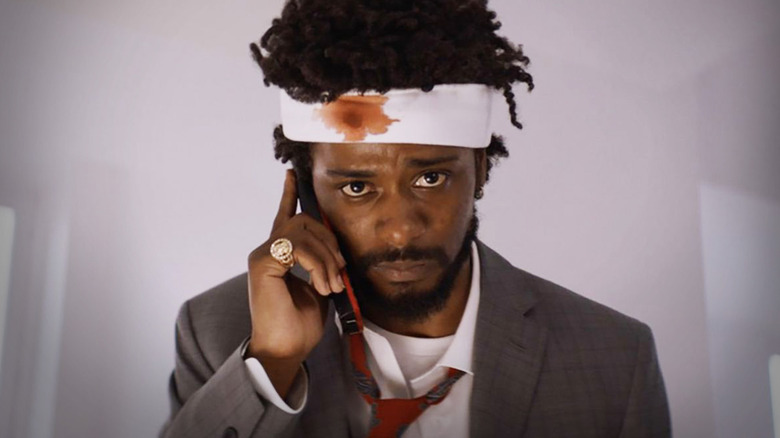 Focus Features
You might be experiencing what I'm experiencing lately: the slow-burn dread of my shows coming to an end for the season. Everything I've been watching lately — "Euphoria" is an especially good example here — is about to come to a close, or I've already binged watched it to death. In short, I need a fresh crop of nostalgia movie titles, new seasons, and more to keep me sustained until the next big thing comes around. 
For that, there are a ton of movies and TV shows coming to Netflix in March 2022 that will be my (and potentially your) balm. And yes, I'm definitely talking about "Bridgerton."
Bridgerton Season 2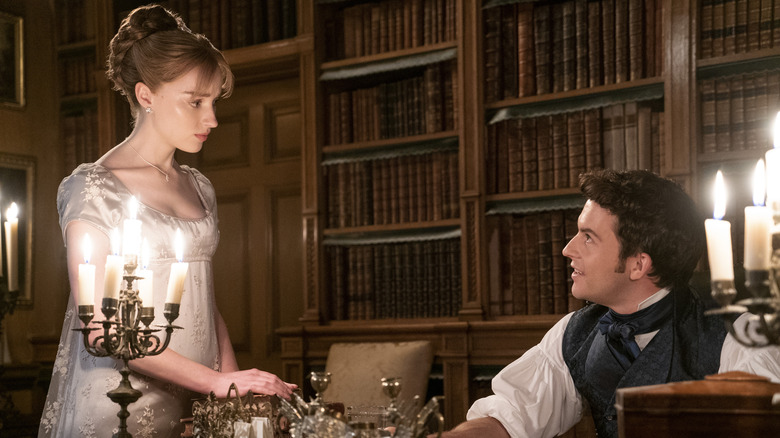 Netflix
The regency-era rom-com series "Bridgerton" returns to focus on the eldest brother of Phoebe Denvyor's Daphne: Anthony Bridgerton. He's in the romantic hot-seat now, with everyone focused on how he will secure a bride, and whom it will be. Jonathan Bailey was a standout character in the smash hit show's first season, so it makes sense they would want to highlight him in a larger way — and it will be interesting to see how the series copes with the loss of its most noteworthy male character, Regé-Jean Page's Simon the Duke. Fans were devastated to learn the hunk of an actor wouldn't be returning to the series, but it appears that Denvyor will still be part of the fray. Either way, I'm excited to see what popular tunes they use as sweeping orchestral backgrounds again this season. What a joyful little treasure hunt.
Richie Rich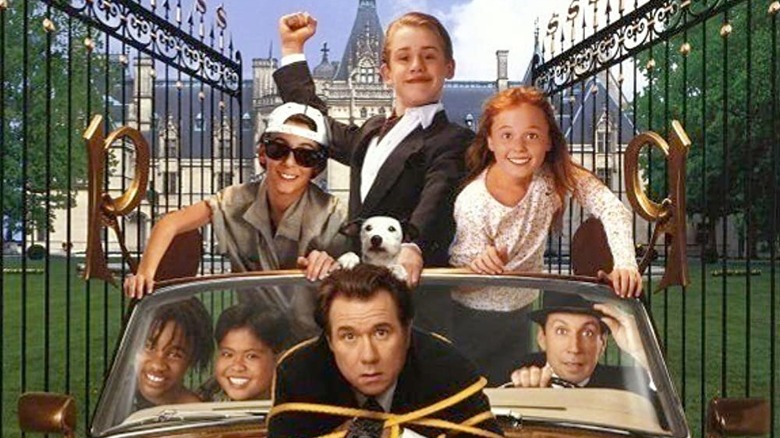 Warner Bros.
The 1994 classic "Richie Rich" is a staple from my childhood. I grew up watching this movie, so I may have a biased affinity for it, but there's no denying that lead Macaulay Culkin absolutely kills it as the titular character — and it's a hell of a role to go out on. This is the last part Culkin played before retiring as a child actor. He obviously returned to the screen later, in 2003, but he definitely made this film one hell of a fun last hurrah. "Richie Rich" is an outlandish and exciting update of the original 1950s comics series, and it's one of the better adaptations of its kind (sorry, "Riverdale"). When Richie's parents go missing, he sets out to find out what happened to them by recruiting a group of local kids to help him out. In this, he finds friendship and fun to fill the void in his rich and boring life, as well as a crew who will stop at nothing to help him get his family back.
Shrek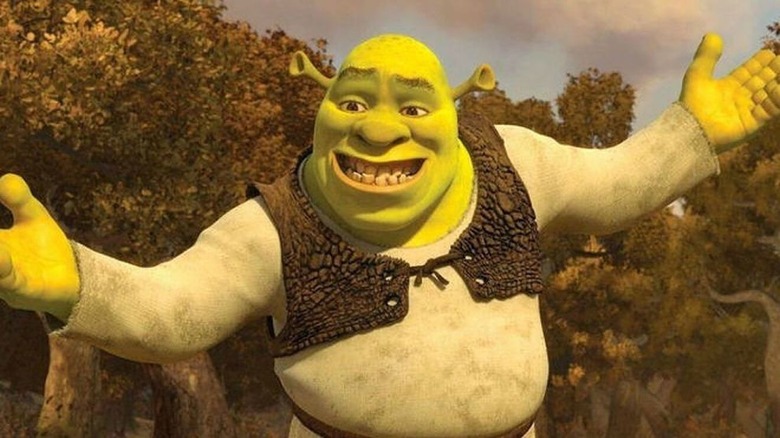 DreamWorks Pictures
We all laugh about it now, but 2001's "Shrek" was totally a beloved movie when I was a kid. The film follows a territorial ogre who's solitude is rudely interrupted when a horde of fairy tale characters invade his swamp after being banished from their homes by Lord Farquaad, an evil royal. Obviously, Shrek isn't going to just sit around and become pals with his new neighbors; He brokers a deal with Farquaad to save the kingdom's princess, Fiona, so he can marry her. Mike Myers and Eddie Murphy's voice acting from this movie is damn near iconic at this point, and even if you're not actually a fan of the film, I think anyone can appreciate how this weird little Dreamworks picture weaseled its way into the zeitgeist and held tight for dear life. It's definitely worth a rewatch.
Sorry to Bother You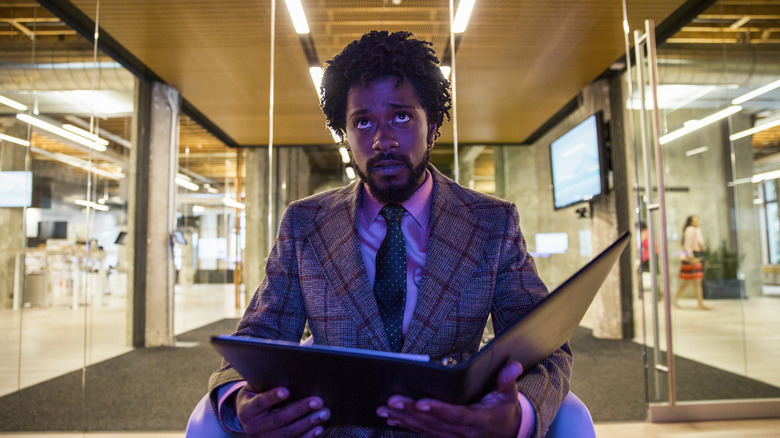 Focus Features
Boots Riley's surrealist dark comedy "Sorry to Bother You" takes place in an alternate version of present-day Oakland, where telemarketer Cassius Green's career begins to take off with the promise of material glory and domination in the workplace by using one simple tool: a white-sounding voice. As his dreams are coming to a head, he must choose between money and progress when his friends at the company decide to protest for labor rights. This one is a must-watch and two words sum up why: Lakeith Stanfield. The actor, who was Oscar-nominated three weeks ago for "Judas and the Black Messiah," carries this film on his back, and his comedic timing is really impressive. To be honest, I find Stanfield to be underused in a lot of projects, so "Sorry to Bother You" is really a treat for me. Nearly two straight hours of Stanfield riffing and doing his thing sounds like the perfect movie night.
Texas Chainsaw 3D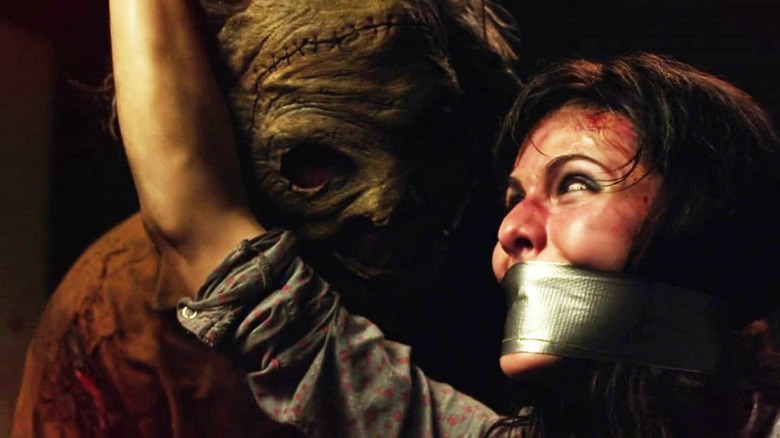 Lionsgate
Though "Texas Chainsaw 3D" tweaks the folklore a bit, it's crucial viewing if you want to complete the "Texas Chain Saw Massacre" oeuvre. After the Sawyer family was confirmed as the instigators of the massacre that killed Sally Hardesty's friends, vigilantes torched the family's home compound and killed every member ... or so they thought. Years later, a young woman (played by "White Lotus" star Alexandria Daddario) inherits property from a dead relative — and has no idea what's in store for her in the home's cellar. This certainly isn't the best of the bunch by far, but it is a fun installment — and beggars can't be choosers at this point, when the 2022 sequel was such a misstep. If you're a horror fan, it's crucial that you see this movie at least once. If for nothing else, it's worth rewatching because Trey Songz is in it, and that will probably make you chuckle.
Movies and TV Shows coming to Netflix March 2022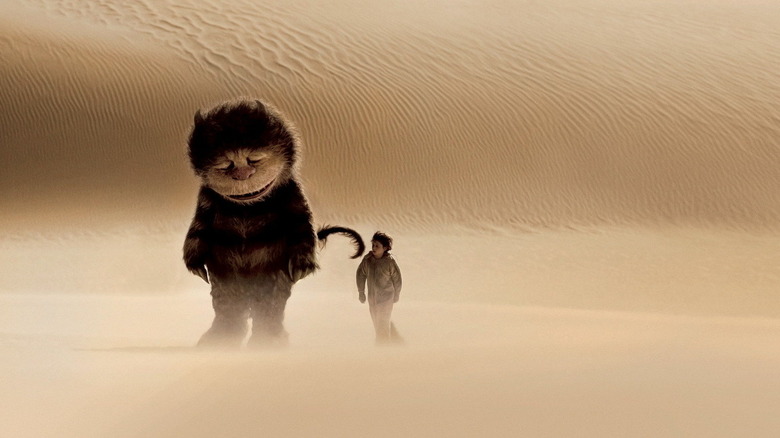 Warner Bros. Pictures
Available from March 1, 2022:
21 Bridges (2019)
Battleship (2012)
Clean with Passion for Now (Season 1)
Contagion (2011)
Dreamer (2005)
Just Like Heaven (2005)
Love is Colorblind (2021)
Misty (Season 1)
One Piece (Multiple Seasons)
Richie Rich (1994)
Siberia (2018)
Shrek (2001)
Shrek 2 (2004)
Sorry to Bother You (2018)
Texas Chainsaw 3D (2013)
Where the Wild Things Are (2009)
The Guardians of Justice (Season 1) — NETFLIX SERIES
Worst Roommate Ever (Season 1) — NETFLIX SERIES
Available from March 2, 2022:
Against the Ice (2022) — NETFLIX FILM
Savage Rhythm (Season 1) — NETFLIX SERIES
Available from March 3, 2022:
He-Man and the Masters of the Universe (Season 2) — NETFLIX KIDS 
Midnight at Pera Palace (Season 1) — NETFLIX SERIES
Power Rangers: Dino Fury (Season 2) — NETFLIX SERIES
Surviving Paradise: A Family Tale (2022) — NETFLIX DOCUMENTARY
The Parisian Agency: Exclusive Properties (Season 2) — NETFLIX SERIES
The Weekend Away (2022) — NETFLIX FILM
Available from March 4, 2022:
Lies and Deceit (Season 1) — NETFLIX SERIES
Making Fun (Season 1) — NETFLIX SERIES
Meskina (2021) — NETFLIX FILM
Pieces of Her (Season 1) — NETFLIX SERIES
The Invisible Thread (2022) — NETFLIX FILM
Available from March 5 2022:
Available from March 7, 2022:
Available from March 8, 2022:
An Astrological Guide for Broken Hearts (Season 2) — NETFLIX SERIES
Autumn Girl (Season 1) — NETFLIX SERIES
Chip and Potato (Season 3) — NETFLIX KIDS
Last One Standing (Season 1) — NETFLIX SERIES
Available from March 9, 2022:
Queer Eye: Germany (Season 1) — NETFLIX SERIES
The Andy Warhol Diaries (Limited Series) — NETFLIX SERIES
The Bombardment (2021) — NETFLIX FILM
The Last Kingdom (Season 5) — NETFLIX SERIES
Available from March 10, 2022:
Krama's World (Season 2) — NETFLIX KIDS
Kotaro Lives Alone (Season 1) — NETFLIX SERIES

Love, Life & Everything in Between (Season 1) — NETFLIX SERIES
Available from March 11, 2022:
Formula 1: Drive to Survive (Season 4) — NETFLIX SERIES

Life After Death with Tyler Henry (Season 1)— NETFLIX SERIES

The Adam Project (2022) — NETFLIX FILM
Available from March 15, 2022:
Adam by Eve: A Live in Animation (2022) — NETFLIX SPECIAL
Catherine Cohen: The Twist...? She's Gorgeous. (2022) — NETFLIX SPECIAL

Marilyn's Eyes (2022) — NETFLIX FILM
Team Zenko Go (Season 1) — NETFLIX KIDS
Available from March 16, 2022:

A Walk Among the Tombstones (2014)
Bad Vegan: Fame. Fraud. Fugitives (Limited Series) — NETFLIX SERIES
Heist: The Great Robbery of Brazil's Central Park (Season 1) — NETFLIX SERIES
Pedal to Metal (Season 1) — NETFLIX SERIES
Available from March 17, 2022:
Rescued by Ruby (2022) — NETFLIX FILM
Soil (Season 1) — NETFLIX FILM
Available from March 18, 2022:
Alessandro Cattelan: One Simple Question (Season 1) — NETFLIX SERIES
Backpackers (2022) — NETFLIX FILM
Black Crab (2022) — NETFLIX FILM
Cracow Monsters (Season 1) — NETFLIX SERIES
Human Resources (Season 1) — NETFLIX SERIES
Light the Night (Part 3) — NETFLIX SERIES
Standing Up (Season 1) — NETFLIX SERIES
Thomas & Friends: Race for the Sodor Cup (2021)
Top Boy (Season 2 or Season 4) — NETFLIX SERIES
Windfall (2022) — NETFLIX FILM 
Young, Famous and African (Season 1) — NETFLIX SERIES
Available from March 24, 2022:
Love Like the Falling Petals (2022) — NETFLIX FILM
Available from March 25, 2022:
Bridgerton (Season 2) — NETFLIX SERIES
Transformers: BotBots (2022) — NETFLIX KIDS
Available from March 29, 2022:
Johnny Hallyday: Beyond Rock (Season 1) — NETFLIX SERIES
Available from March 31, 2022:
Air Bud: Super Pup Z (2022) — NETFLIX FILM