Daniel Radcliffe Dares To Be Stupid In New First Look Photo As Weird Al Yankovic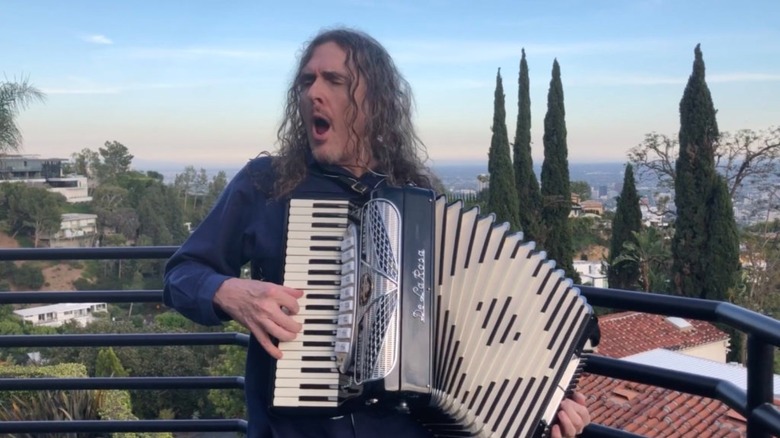 Weird Al Yankovic
Today the folks at The Roku Channel have revealed a first-look photo of Daniel Radcliffe ("Harry Potter," "Miracle Workers") in the upcoming biopic "WEIRD: The Al Yankovic Story." Yes, the people that have a better-than-good chance of supplying your streaming device are also in the content business and they are giving this living legend some time to shine in the spotlight with his very own biopic. And none other than Radcliffe is the one tasked with bringing him to life. Based on this photo, he's poised to do a bang-up job. Let's have a look-see.
The big reveal...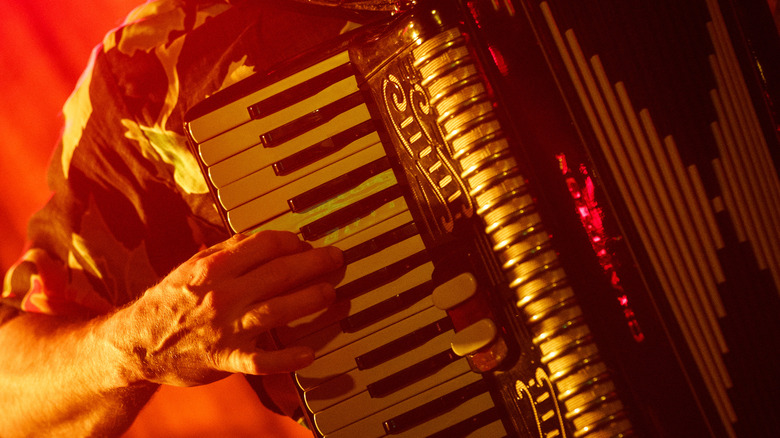 Roku
Are you ready for the biopic of your dreams? We certainly aren't but let's take a look the full image of Radcliffe as the comedian in his full, weird glory below.
As we can see, this is pretty much pitch-perfect for anyone who is even vaguely familiar with Weird Al's work. This is a classic look for the best-selling artist known for parodies such as "Eat It" and "Tacky," with the Hawaiian shirt and accordion in hand. While we haven't seen any footage to get a true sense for Radcliffe's performance, this is one heck of an encouraging start. The actor had this to say about it:
"Wearing the Hawaiian shirt is a huge responsibility that I don't take lightly, and I'm honored to finally share with the world the absolutely 100 percent unassailably true story of Weird Al's depraved and scandalous life."
It is kind of delightful how serious the actor is taking this on the surface, yet clearly, the movie is not going to be some hard-knocks biopic. This is Weird Al we're talking about, and this figures to be a great deal of fun.
A biopic befitting the man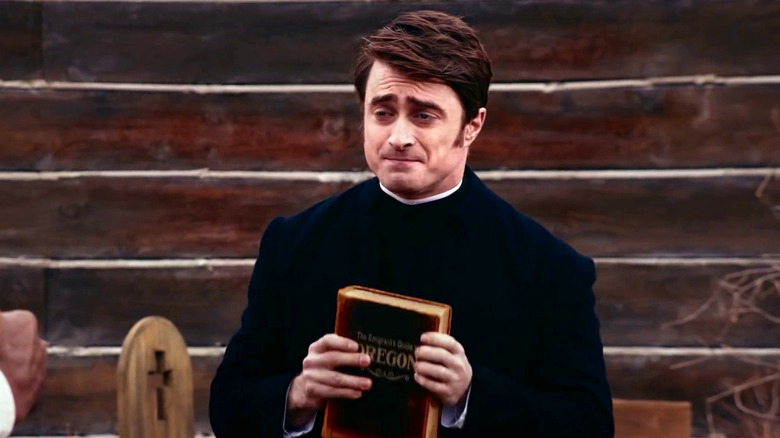 TBS
While there is no denying that Weird Al is wildly successful and greatly talented, this is a man who has not taken himself too seriously in the public eye while bringing fun to just about everything he's ever touched. That's what makes the approach Roku is taking seem so right. In line with Radcliffe's overly serious statement, the streaming service's description of the film is just as over-the-top.
The biopic holds nothing back, exploring every facet of Yankovic's life, from his meteoric rise to fame with early hits like "Eat It" and "Like a Surgeon" to his torrid celebrity love affairs and famously depraved lifestyle. WEIRD: The Al Yankovic Story takes audiences on a truly unbelievable journey through Yankovic's life and career, from gifted child prodigy to the greatest musical legend of all time.
The movie was written by Yankovic and Eric Appel, who is also on board to direct. Yankovic also produces alongside Mike Farah, Joe Farrell, and Whitney Hodack for Funny Or Die, with Tim Headington, Lia Buman, and Max Silva producing for Tango. Funny Or Die's Henry Muñoz III and Tango's Neil Shah are on board as executive producers.
"WEIRD: The Al Yankovic Story" does not yet have a release date set.