Year Of The Vampire: Dracula's Daughter Is The True Queen Of The Universal Monsters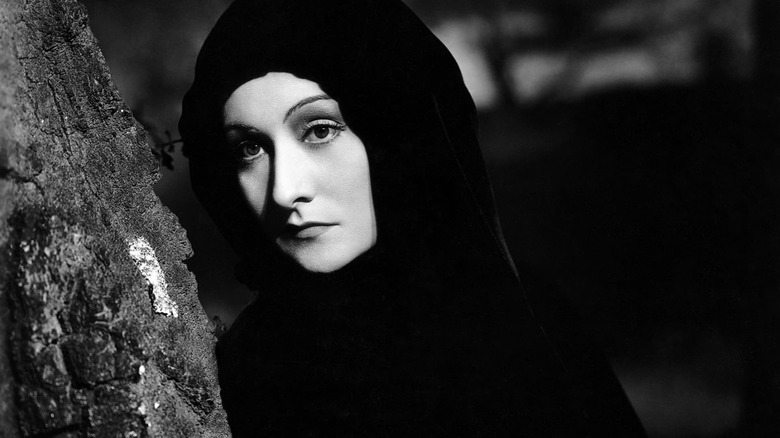 Universal Pictures
(Welcome to Year of the Vampire, a series examining the greatest, strangest, and sometimes overlooked vampire movies of all time in honor of "Nosferatu," which turns 100 this year.)
Universal Pictures set the standard for movie monsters from the 1930s-1950s, turning characters like Count Dracula, The Wolf Man, Frankenstein's Monster, The Mummy, The Gill Man, The Invisible Man, the Phantom of the Opera, and The Bride of Frankenstein into pop culture staples, and making legends out of actors like Boris Karloff, Bela Lugosi, Lon Chaney Jr., and John Carradine. Universal would make seven monster movies before finally introducing a monstrous femme in "The Bride of Frankenstein," but despite her iconic appearance, she barely appears on screen. The film was a huge success and motivated Universal to try their hand again at making a monster movie starring a woman, this time as the direct sequel to 1931's "Dracula." And so, in 1936, Lambert Hillyer's "Dracula's Daughter" was released.
"Dracula's Daughter" tells the story of Countess Marya Zaleska (Gloria Holden), the daughter of Count Dracula who is struggling to accept her continued vampirism in the wake of her father's death at the hands of Van Helsing (Edward Van Sloan). Her continued attempts to free herself of the disease and generational curse of vampirism have all failed, so she turns to psychiatrist Dr. Garth (Otto Kruger) for help. Unfortunately, this brings her closer to Dr. Garth's fiancée Janet, and her desire to feast on human blood become harder and harder to resist. 
This is the first instance of a bona fide woman-led Universal Monster movie, and one that was egregiously left off of the 2021 Universal Monsters "Essential Collection," a mistake that wouldn't be remedied until 2018's "Complete Collection."
Justice for Countess Marya Zaleska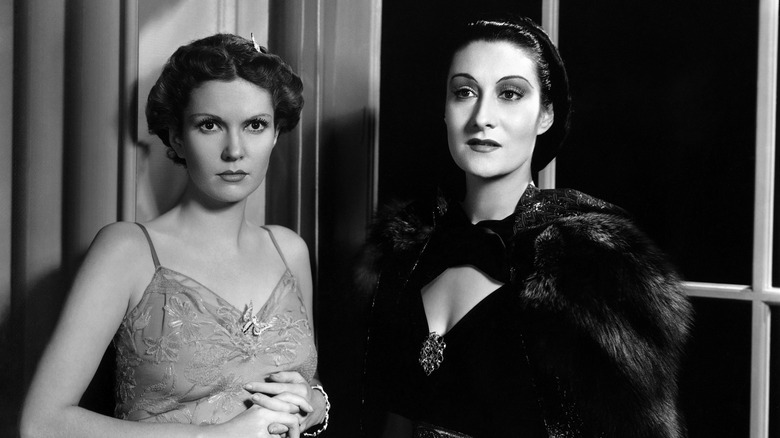 Universal Pictures
Full disclosure, the most expensive piece of art that I own is a portrait of Countess Marya Zaleska tattooed on my right forearm, her piercing stare looking into my soul as I write this very piece. Universal originally wanted the sequel to "Dracula" to be "Dracula's Guest," a chapter from Bram Stoker's original novel that had been released as a short story after his death. Unfortunately, Universal didn't own the rights to the story, Metro-Goldwyn-Mayer did, which meant Universal had to not only buy the rights from MGM, they were also forced into a fast production schedule, as the rights would revert to MGM if they didn't begin production by October of 1935. This meant the script was only partially completed, and it has long been rumored that Joseph Sheridan le Fanu's 1872 novella "Carmilla" was used as additional source material.
While there's no way to prove that "Carmilla" was an influence on the screenplay, we do know that le Fanu's novella inspired Stoker's original "Dracula," and both "Carmilla" and "Dracula's Daughter" depict lesbian relationships, albeit coded in the case of "Dracula's Daughter." It has always felt like a grave injustice that in the history of Universal Monsters, the titular Bride of Frankenstein has always been the de facto representation for women, while Countess Marya Zaleska has been left for die-hard fans to continue singing her praises. She's a monster movie historical landmark, and she deserves better than what she's been given.
Dracula's Daughter is Queer Horror History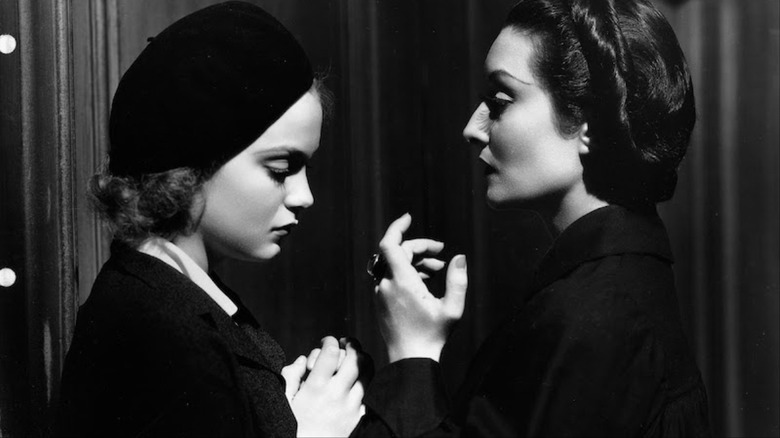 Universal Pictures
"Dracula's Daughter" is the first time the lesbian vampire trope was shown in a movie, and yet this historical fact is also why the film has been pushed to the margins for so long. The Hays Production Code had started the year before the film began production, and Production Code Administration head Joseph Breen noticed the film's lesbian subtext immediately. Countess Zaleska poses as a painter looking for models as a way to find potential victims, and Rick Worland's book "The Horror Film: An Introduction," states that Breen attempted to dilute the film's existing queerness, especially the scene when Zaleska is prepping the model Lili for feeding.
The present suggestion that ... Lili poses in the nude will be changed. She will be posing her neck and shoulders, and there will be no suggestion that she undresses, and there will be no exposure of her person. It was also stated that the present incomplete sequence will be followed by a scene in which Lili is taken to a hospital and there it will be definitely established that she has been attacked by a vampire. The whole sequence will be treated in such a way as to avoid any suggestion of perverse sexual desire on the part of Marya or of an attempted sexual attack by her upon Lili.
Despite the production code rules, "Dracula's Daughter" used the lesbian subtext in many of its marketing materials, including the original tagline, "Save the women of London from Dracula's Daughter!" Upon release, critics couldn't agree on whether the film was blatantly queer or if the subtext was unintentional, but Countess Marya Zaleska has remained one of the most interesting figures to study in queer horror film theory.