Superhero Bits: Catwoman HBO Max Series Discussion, A Minor Deadpool 3 Update & More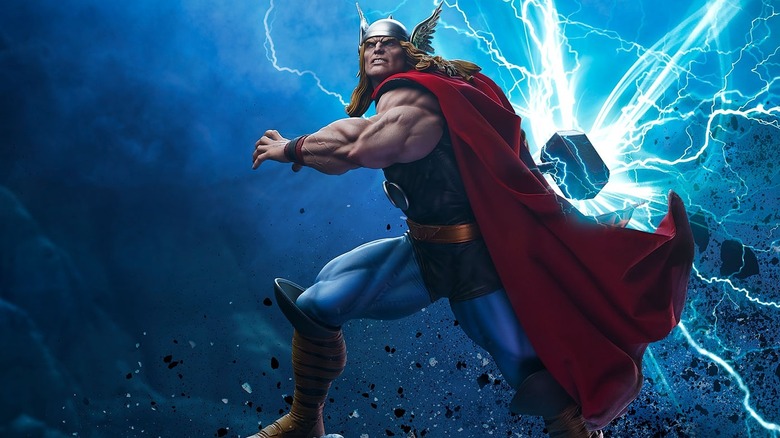 Sideshow Collectibles
(Superhero Bits is a collection of stories, updates, and videos about anything and everything inspired by the comics of Marvel, DC, and more. For comic book movies, TV shows, merchandise, events, and whatever catches our eye, this is the place to find anything that falls through the cracks.)
In this edition of Superhero Bits:
Talk of a "The Batman" HBO Max spin-off for Catwoman
Ryan Reynolds offers a painful "Deadpool 3" update.
Listen to James Gunn go deep on "Peacemaker."
Captain Carter MCU rumors heat up.
Power Words with Eternals star Lauren Ridloff
Lauren Ridloff portrays Makkari in Marvel's "Eternals" and the actress isn't just playing a dear superhero, she is, in fact, deaf in real life — making her portrayal all the more authentic. Now, Ridloff is stepping up to teach Marvel fans some sign language that relates to last year's ambitious entry in the MCU in the above video. So for those who are interested in getting some know-how on sign language from a superhero, be sure to check out the above video for yourself.
Watch this fun stop-motion version of the Peacemaker intro
"Peacemaker" season 1 may be in the books but the good news is that we have season 2 to look forward to. In the meantime, series creator James Gunn recently took to Twitter to share the above stop-motion animated tribute to the show's delightful intro, which was cooked up by SW Black Series Clips and originally shared on Instagram. It is a genuinely impressive re-creation of John Cena's song-and-dance number, with an appearance from Eagly of course.
The Batman director has talked about a Catwoman spin-off with HBO Max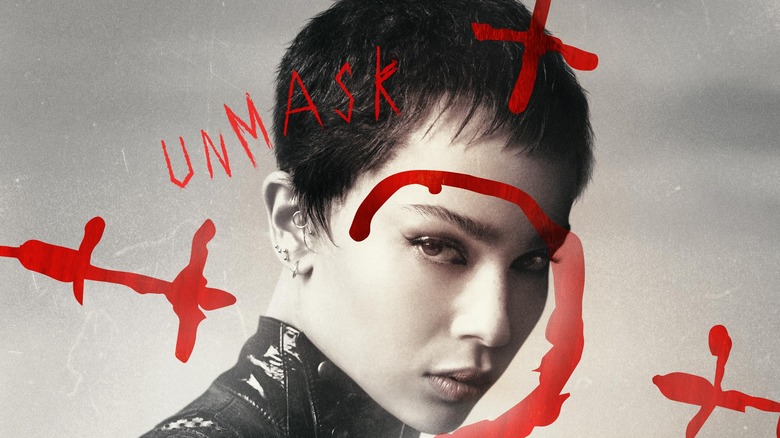 Warner Bros.
During a recent press conference in anticipation of "The Batman," director Matt Reeves fielded a question about the possibility of Zoe Kravitz getting a spin-off as Catwoman/Selina Kyle. As reported by Comic Book Resources, it sounds like Reeves has at least discussed this idea loosely with the brass at HBO Max.
"I've talked to the HBO Max folks. What we're really trying to do is to launch this world. If the world embraces this, we have a lot of ideas for things we want to do, and for sure we want Selina to continue."
This isn't all that surprising as two spin-off shows are already in the works for streaming services, with one focused on the Gotham City P.D. and the other centering on Colin Ferrell's Penguin. Will Selina be the third? It doesn't seem out of the question.
Podly: The Peacemaker Podcast featuring James Gunn
James Gunn will return for "Peacemaker" season 2 after he finishes his commitments on "Guardians of the Galaxy Vol. 3." In the meantime, the filmmaker popped in to discuss the show on the most recent episode of its official podcast. For those looking for further insight into the series from the man who crafted this corner of the DCEU, this is the best way to go about it. It's a half-hour of Gunn spilling the beans but this contains spoilers, so for those who still haven't finished the season yet, bookmark this for after the fact.
Doctor Strange 2 is not just effects-laden nonsense, so says Benedict Cumberbatch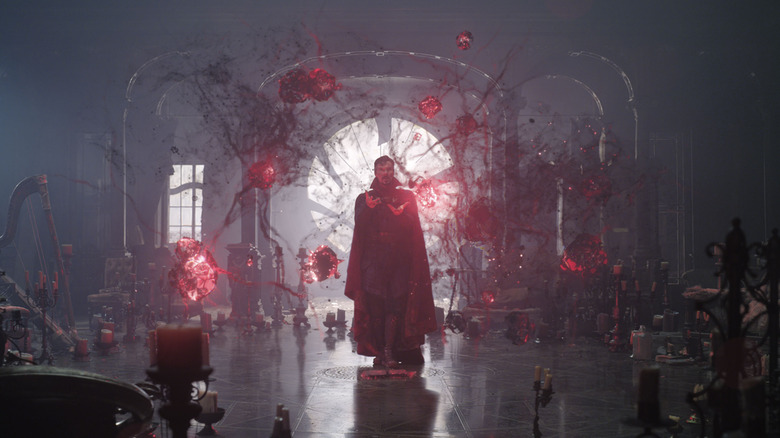 Marvel Studios
"Doctor Strange in the Multiverse of Madness" is clearly going to bring a lot to the table and it appears as though it's going to be a wild ride with lots of CGI-heavy visual effects. In a recent interview with Vanity Fair, Benedict Cumberbatch, who reprises his role as Stephen Strange once again, assures fans that the movie is going to be more than effects and nonsense.
"It's a big moment for Strange. We can bring our game to this large tentpole fare and give it an authenticity and a heartbeat and something that makes it not just effects-laden nonsense."
This didn't appear to be a dig at any particular movie so let's not cook up any unnecessary beef but it's no secret that plenty of blockbusters could be accused of being effects-laden nonsense. So it's nice to hear that Cumberbatch believes director Sam Raimi has not gone down that road for this one. We'll see if that holds true come May.
Did Disney just confirm that Captain Carter is coming to the MCU?
There has been much discussion about the "Doctor Strange in the Multiverse of Madness" trailer over the last week, and it seems the movie is going to be tied pretty heavily to the animated "What If...?" series. Some Easter eggs have already been spotted pointing to Hayley Atwell's Peggy Carter making an appearance as Captain Carter. Now, it seems the Disney+ Italy account is further fueling that fire.
The above tweet was recently shared by the account and the caption, roughly translated, reads, "It seems that shield has recently reappeared somewhere ... doesn't that sound like 'Madness' to you?" The fact that "Madness" was in quotes seems to say it all. "Doctor Strange in the Multiverse of Madness" hits theaters on May 6, 2022.
Ryan Reynolds on the status of Deadpool 3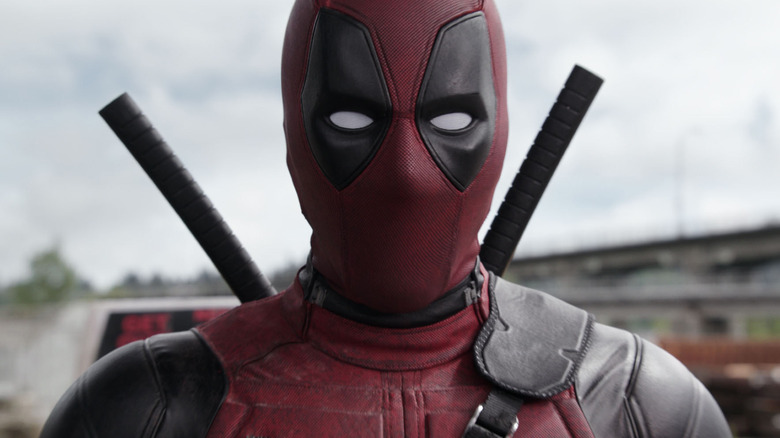 20th Century Studios
Recently, Ryan Reynolds spoke to Variety in honor of his new Netflix movie "The Adam Project." During the chat, they asked the actor for an update regarding the highly anticipated "Deadpool 3," which is indeed in the works at Disney/Marvel Studios. Frustratingly, all Reynolds had to say directly about its status is "it's coming along." Boo. Beyond that, the actor explained that doing the stunts required for such a movie is getting more challenging with age.
"You're not allowed to eat Advil like cereal. Things start to hurt. After I turned 35, being thrown onto cement wasn't hilarious anymore. It had been upgraded to hell. I really like physicality in movies. I think it's important to do as much of it yourself as you can, But I'll step aside when there's something that's just too gnarly and there's a trained professional ready to go."
"Deadpool 3" remains without a release date.
Thor Premium Format Figure from Sideshow Collectibles
Lastly, the folks at Sideshow Collectibles have shared the above Thor Premium Format Figure which immortalizes the God of Thunder in impressive form. This is not a replication of Chris Hemsworth's version of the character from the MCU. Rather, this is a tribute to the hero from the pages of Marvel Comics, and it's one heck of a tribute. But this level of detail doesn't come cheap as the figure is going for $635. It is available for pre-order now with orders expected to ship between October and December of 2022. Full details and pre-orders can be found by clicking here.