The Crowded Room: Amanda Seyfried Boards Apple TV+ Drama Starring Tom Holland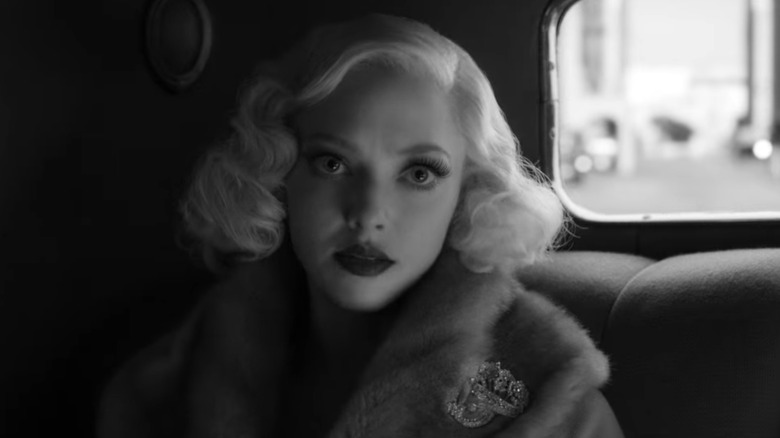 Netflix
"The Crowded Room" has just gotten a little more, well, crowded. Amanda Seyfried has joined the cast of the new anthology series, which will bring Tom Holland back to Apple TV+, the home of his non-Spider-Man effort, "Cherry," with the Russo Brothers. Holland will star in "The Crowded Room" and serve as one in a long list of executive producers.
Seyfried is fresh off her first Oscar nomination for her role as Marion Davies in David Fincher's "Mank." She'll next be seen as Elizabeth Holmes in the Hulu series "The Dropout." In "The Crowded Room," she will reportedly play "a clinical psychologist faced with the most challenging case of her career, who is also trying to balance her life as a single mother."
Directed by Kornel Mundruczo ("Pieces of a Woman"), "The Crowded Room" is officially described by Apple (via The Hollywood Reporter) as a 10-episode anthology thriller that "will explore inspirational stories of those who have struggled, and learned to successfully live with, mental illness." Akiva Goldsman, the Oscar-winning screenwriter of "A Beautiful Mind," is writing and executive producing the series, which is said to be partially based on his own life as well as the non-fiction novel, "The Minds of Billy Milligan," by Daniel Keyes. 
"The Minds of Billy Milligan" was based on the true story of a man with dissociative identity disorder who was successfully acquitted of robbery and rape on the grounds that two of his multiple personalities committed the crimes. The true story also inspired the recent Netflix docuseries "Monsters Inside: The 24 Faces of Billy Milligan." THR reports that Holland is playing a man named Danny Sullivan, so it's not clear if they've changed the character's name or if he's simply playing one of several personalities. Presumably, Seyfried's psychologist character will have him/them as her patient.
The Crowded Room has had a long road to the screen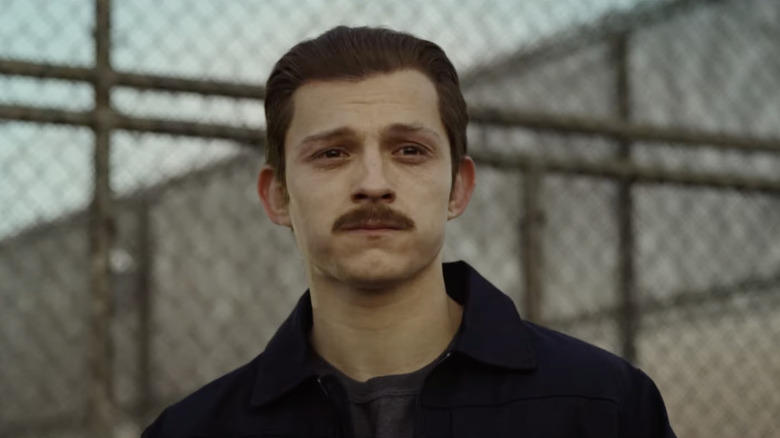 Apple TV+
Keyes wrote "Flowers for Algernon," which won the Hugo Award for Best Short Story and was adapted into the 1968 film, "Charley" (which, in turn, won Cliff Robertson the Academy Award for Best Actor). The author passed away in 2014, but according to his website, "The Crowded Room" was in development at Warner Bros. for many years, with the late Joel Schumacher being attached to a film adaptation at one point. Before that, James Cameron wanted to make the film and even wrote a script.
Actors like John Cusack, Brad Pitt, Billy Crudup, Johnny Depp, Sean Penn, and Colin Farrell expressed interest in the project over the years, perhaps because it holds the potential for an actor to portray a number of different personalities housed within the same mind, similar to what James McAvoy did in M. Night Shyamalan's "Split." In 2015, per The Guardian, Leonardo DiCaprio was tapped to play 24 characters in a "Crowded Room" feature film, but that version seems to have fallen through in favor of this streaming series with Holland and Seyfried.
Before he paired up with Ron Howard on "A Beautiful Mind," "Cinderella Man," "The Da Vinci Code," and "Angels and Demons," Goldsman collaborated with Schumacher on a number of films, including the John Grisham adaptations, "The Client" and "A Time to Kill," and the Batman sequels, "Batman Forever" and "Batman and Robin." His scripts haven't always had the best execution, but he at least gravitates toward the kind of material that I'm very much interested in: mental illness, page-turners, and superheroes.
Keyes died in Boca Raton, Florida, and he wrote a sequel to "The Minds of Billy Milligan," entitled, "The Milligan Wars," which was only published in Japan. As a neurotic individual who grew up not far from Boca Raton and now lives in Japan, I'm interested to see what Goldsman, Mundruczo, Holland, Seyfried, and company do with "The Crowded Room."