Prime Video Lands The Streaming Rights To John Wick 4, Moonfall, And More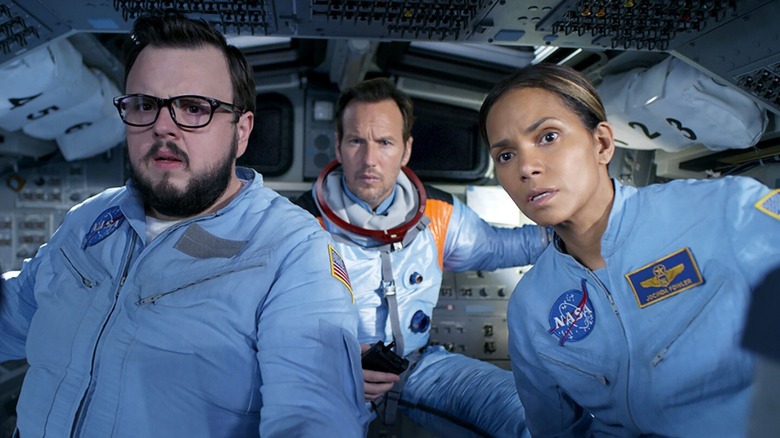 Lionsgate
In the age of streaming, it is all about the haves and have nots. Disney+ has "The Mandalorian" and everyone else does not. Apple TV+ has "Ted Lasso" and everyone else does not. Now, Amazon Prime Video has something that everyone else does not in the form of streaming rights to a batch of movies from German production company Leonine Studios, including the upcoming "John Wick 4" as well as the recently released disaster flick "Moonfall," among others. Take that, Netflix.
According to Variety, Amazon Prime Video and Leonine have extended the scope of a partnership that was already in place. Amazon will now have exclusive second window SVOD-rights for a six-month period to upcoming theatrical feature films and home entertainment titles from Leonine's slate. That sounds fancy but it's really just a way of saying that Amazon will have exclusive streaming rights aver the initial premium VOD and Blu-ray/DVD window is up. The deal also includes non-exclusive SVOD rights to titles from Leonine's content library. This means other potential partners could get in on the back catalog as well.
Leonine Studios CEO Fred Kogel said the following:
"It's fantastic that we can expand our long-standing partnership with Prime Video by this agreement and achieve another important milestone for our licensing business with premium content. In addition to our strong production collaboration, which includes series like 'FC Bayern: Behind the Legend,' 'The Gryphon' and 'One Mic Stand,' Prime Video can now offer its customers the top selection of local and international premium titles from our portfolio over the coming years."
So what movies are included in the deal? The list consists of "John Wick 4," the upcoming "John Wick" spin-off "Ballerina," Channing Tatum's "Dog," "Moonfall," Nicolas Cage's "The Unbearable Weight of Massive Talent," "Asterix & Obelix: The Middle Kingdom," Jennifer Lopez's "Shotgun Wedding," and "The School of Magical Animals 2."
What's mine is not theirs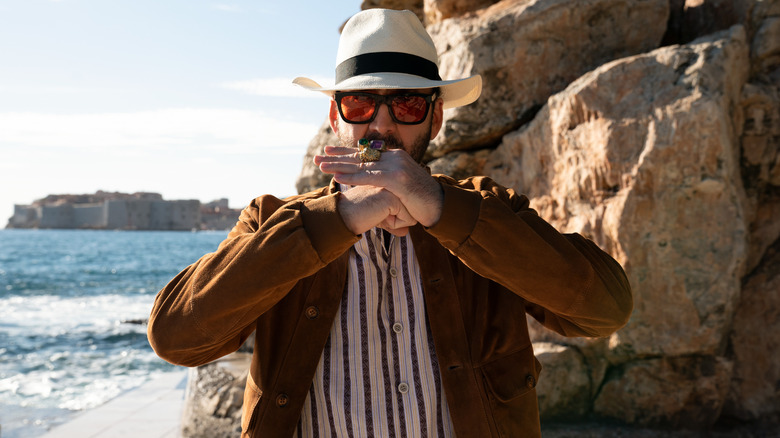 Lionsgate
The financial terms of the deal were not disclosed but Amazon has money to spend, that much is certain. Just look at how much money they are spending on the upcoming "Lord of the Rings" TV show alone. What this all comes down to is securing the rights to attractive titles early enough after their theatrical runs that it becomes extremely attractive to subscribers. And without a doubt, that is an attractive slate with a lot of star power that Amazon will have for a full six months before anyone else even has the chance.
"Moonfall" may have been a box office bomb but it's absolutely the kind of movie people will take to on streaming. It goes without saying that the "John Wick" franchise is incredibly attractive and has a huge audience, so that's a huge win. This is the kind of deal that lowkey helps a ton in the streaming wars. Christoph Schneider, Managing Director of Prime Video Germany, said the following:
"We are happy to expand the cooperation between Leonine Studios and Prime Video to the benefit of our Prime members. They can look forward to highlights such as 'Moonfall' with Halle Berry, 'John Wick 4' with Keanu Reeves and 'Dog' with Channing Tatum and also have access to numerous films from Leonine Studios' extensive catalog. It is simply great to be a Prime member."
Streaming dates for these titles on Amazon Prime Video have not yet been made available.