All Paramount Movies Will Stream Exclusively On Paramount+ By 2024, Scream And Jackass Forever Will Be Streaming This March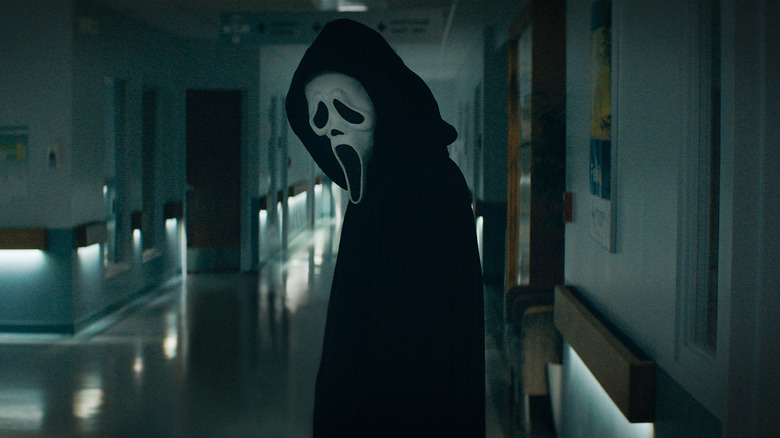 Paramount
Paramount Pictures isn't messing around when it comes to their nascent Paramount+ streaming service, that's for sure. The studio's initial jump into the deep end of the streaming pool hasn't been without its fair share of difficulties, first involving a wholesale rebranding of the name (having formerly gone by CBS All Access previously) and rushing to fill out their meager library with any and all titles that potential subscribers might be interested in. Hiccups remain, particularly with the egregiously user-unfriendly interface that subscribers have been stuck with ever since it launched. But if there's anything that today's ViacomCBS's investor day makes abundantly clear, it's that Paramount is heavily investing in their streaming service for years to come.
Amid a flurry of breaking news directly from the studio, Paramount announced that all of their movies will find a streaming home on Paramount+ beginning in 2024, presumably a date that coincides with whatever distribution contracts previously signed are set to officially expire. This comes on the heels of reports that parent company ViacomCBS will be undergoing a rebranding as "Paramount" as of tomorrow, February 16, 2022. Analysis of this news comes from Variety, which notes that the studio is willingly bypassing "lucrative and profitable short-term licensing revenue" in an attempt to play the long game, growing their in-home library of available titles on streaming and (ideally) expanding their subscription base in the years to come. Read on for all the details!
Paramount goes all-in on streaming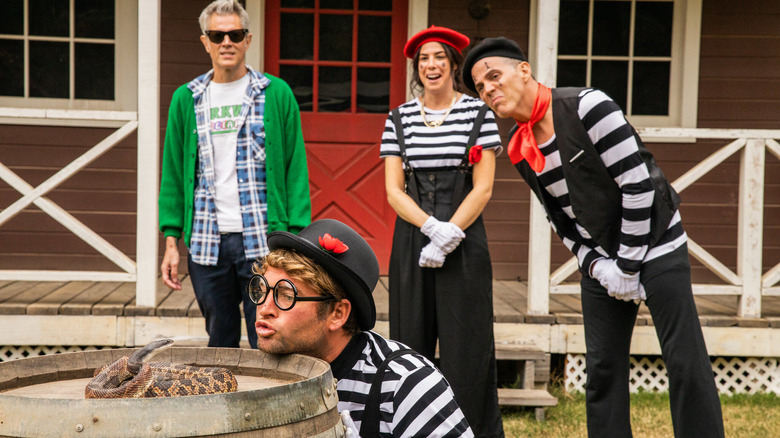 Paramount
Talk about pushing all the cards to the center of the table. Paramount Pictures is betting it all on their streaming service, having also announced that both the recently-released "Scream" and "Jackass Forever" are both coming to Paramount+ in March of 2022, only months after debuting in theaters. For those who've been paying attention, gone are the days when movies enjoyed a full 90-day theatrical release window. Thanks in large part to the pandemic, those windows have shrunk to 45 days, which Paramount, in particular, has increasingly embraced throughout the last few years.
Obviously, this high-stakes rush to beef up their own streaming service comes at a time when all the major studios (with the exception, notably, of Sony Pictures) have introduced streaming platforms of their own. By their own admission in quarterly reports, Paramount+ has long lagged behind the likes of Netflix, Disney+, HBO Max, and Hulu. Today's deluge of news is clearly meant to change that narrative dramatically, in both the long-term and short-term. In terms of subscribers, the company announced that both Paramount Plus and Showtime (the latter of which will incorporate Showtime originals into Paramount+, though for an added fee) gained almost 9 and a half million new subscribers in their last quarter, amounting to a combined 56 million subscribers with a stated goal of reaching 100 million by 2024.
It remains to be seen what effect all these changes will have on potential subscribers, many of whom are already up to their neck in streaming subscriptions and may not be easily convinced to add yet another.