Hulu Wants Further Explanation As To How I Met Your Father, Orders Second Season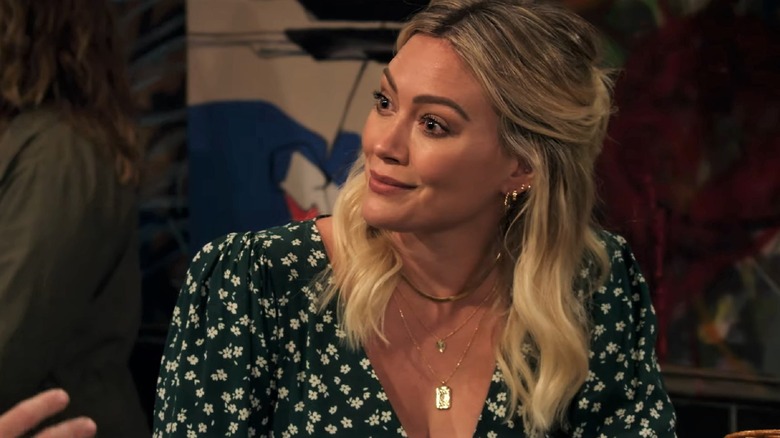 Hulu
Great news for fans of "How I Met Your Father" doubles as bad news for Sophie's son — the story of how she met his father just became a whole season longer. The Hulu series has not only been renewed for a second season, but the streamer has also opted to show its vote of confidence with a supersized episode count. While the first season is set to end at 10, season 2 is doubling up for a 20 episode run. This marks an unusually high episode count for a streaming series but is otherwise pretty standard for its 30-minute sitcom format. Jordan Helman, head of scripted content for Hulu Originals, hinted at just how well the series has performed thus far in the press release:
"Isaac and Elizabeth's inspired vision for How I Met Your Father has proven to be true appointment viewing that fans cannot get enough of week to week. The lives of these characters, as portrayed by the immensely talented cast led by Hilary Duff, are just starting to unfold and we're thrilled to bring more of this group's journey to our viewers with a supersized second season."
This "How I Met Your Mother" follow-up catapults audience "back" into the year 2022, where Duff's Sophie and her close-knit group of friends are "in the midst of figuring out who they are, what they want out of life, and how to fall in love in the age of dating apps and limitless options." Following in the footsteps of its predecessor, the story is told from the perfective of the series protagonist, all grown up. Kim Cattrall ("Sex and the City") co-stars as an older version of Sophie, recounting the romantic tale to her son in the distant future, with lots of sidebars and deviations to drive him crazy.
As of today, the first season just crossed the halfway mark, so news of its renewal is a welcome surprise to those getting nervous about the story drawing to an abrupt close. Only six episodes in, the characters are just beginning to blossom: the sixth episode of the first season sees the crew getting up to all kinds of young adult hijinks, like throwing a party whilst barely holding their budding romances together. And between the short runtime and compelling ensemble cast, the episodes tend to reach speedy conclusions, making the weeklong wait so much harder.
Lots of room for season 2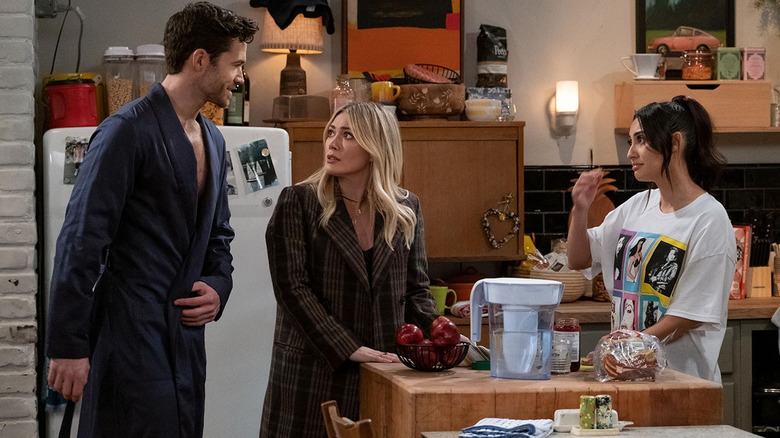 Hulu
Not quite a spin-off of the original series, "How I Met Your Father" instead tells the story of entirely new characters but clearly takes place in the same universe, with explicit references to the characters of HIMYM. Still, the show isn't just an experiment in fan service — it has an entirely new tale to tell with plenty of improvements on the format. HIMYF took special care with its pilot twist to leave options open for future seasons, and we have at least 20 episodes to see that pay off. Despite its nine-season run, the original series wrote itself into some narrative corners early on, and in the end, sticking with the finale plan made back in season 1 rubbed many fans the wrong way. But HIMYF seems carefully crafted to avoid the same mistake, with future Sophie giving away so little that her story could go in any number of directions. And because she hints at many romantic exploits to come before ending up with "the father," season 2 has the freedom to continue each character's slow growth into adulthood.
Sophie may be the center of the show and the hopeless romantic holding the saga together, but Duff is also surrounded by an exciting ensemble cast. The follow-up season will likely continue the chaos of Valentina (Francia Raisa) and Charlie's (Tom Ainsley) relationship — the impulsive stylist and former British aristocrat are either meant to be or bound to break up soon — along with more from music teacher and internet meme Jesse (Christopher Lowell), engaged bartender Sid (Suraj Sharma), and the recently divorced Ellen (Tien Tran). The series comes from "This is Us" showrunners Isaac Aptaker and Elizabeth Berger with HIMYM creators Carter Bays, Craig Thomas as executive producers.
New episodes of "How I Met Your Father" continue to arrive each Tuesday to Hulu.