The Morning Watch: The Mitchells Vs The Machines Anatomy Of A Scene, Uncharted From Game To Screen & More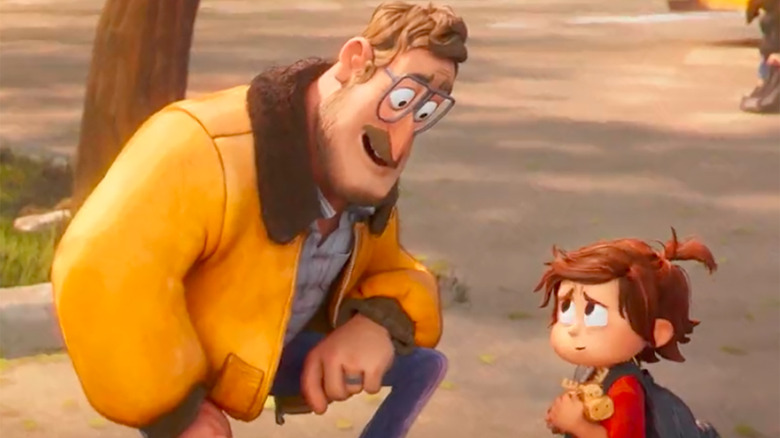 Netflix
(The Morning Watch is a recurring feature that highlights a handful of noteworthy videos from around the web. They could be video essays, fan-made productions, featurettes, short films, hilarious sketches, or just anything that has to do with our favorite movies and TV shows.)
In this edition, find out all the hard work that went into creating an emotionally pivotal scene from the Oscar-nominated animation movie "The Mitchells vs. The Machines." Plus, watch an "Uncharted" featurette diving into how the movie went from video game to the big screen. And finally see how "The Falcon and The Winter Soldier" and "Pam & Tommy" star Sebastian Stan deals with some of the hottest wings in the world on a new episode of "Hot Ones."
The Mitchells vs The Machines Anatomy of a Scene
First up, the official Twitter account for "The Mitchells vs. The Machines" shared this "Anatomy of a Scene" featurette that reveals how this pivotal flashback sequence came together. Along with storyboards and animatics, you'll see several different versions of a key moment in this scene that simply wasn't connect as deeply as it should. But the filmmakers put their heads together and kept trying to perfect it until they came up with what we see in the final cut.
Uncharted: From Game to Screen
Next, with "Uncharted" heading to theaters this weekend, Sony Pictures has released a look at how the movie went from being a video game franchise to finally ending up on the big screen. Tom Holland sits down with Neil Druckmann, the writer, creative director, designer, programmer and co-president of Naughty Dog, the company behind the "Uncharted" video games, to talk about the long development process that began back in 2006 and saw many iterations over the years. 
Sebastian Stan on Hot Ones
Finally, if Sebastian Stan talking to his genitals in "Pam & Tommy" wasn't enough of a conversation for you, then maybe you'd like to see him in a saucy interview without Captain America or The Falcon. "Hot Ones" brought "The Falcon and The Winter Soldier" co-star to talk about the new Hulu series, as well as the upcoming "Fresh" coming to Hulu on March 4, 2022. Stan also discusses his bromance with Anthony Mackie and his love affair with New York City.