CSI: Vegas Welcomes Marg Helgenberger Back To The Cast As Catherine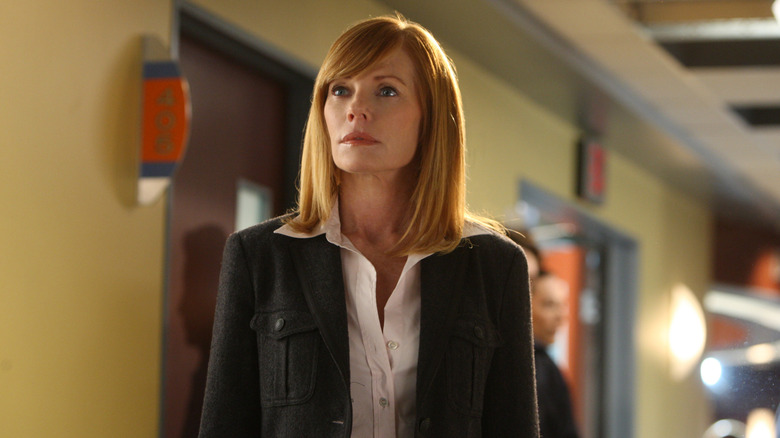 CBS
When you look at some of the longest running scripted shows in all of American entertainment, the field is dominated by acronyms: "NCIS," "ER," "M*A*S*H*," "JAG," and "NYPD Blue" all ran for ten seasons or more. (A case could also be made for WWE's flagship show "RAW," but you might need to do some mental gymnastics to make it fit with the others.) Another legitimate player in this race is "CSI: Crime Scene Investigation." When the franchise closed up shop in 2015 with a feature-length finale, the series from Jerry Bruckheimer Television and CBS Productions had an initial run of 15 seasons and three spinoffs, the first two of which ran for ten and nine seasons respectively.
In 2020, the creators of "CSI" decided to develop an epilogue of sorts for some of the original characters of the series. In 2021, "CSI: Vegas" premiered and followed up with William Peterson and Jorja Fox's Gil Grissom and Sara Sidle. Initially, once the ten-episode limited series ended, that was meant to be it. Then, in December 2021, the network renewed the show for a second season. Unfortunately, some stars have opted not to stay on as Peterson, Fox, and newcomer Mel Rodriguez have decided to leave after the first season. But with such a huge toy box for the creators to play in, "CSI" will go on with another familiar face reprising their role from the long-running procedural.
Viva Las Vegas!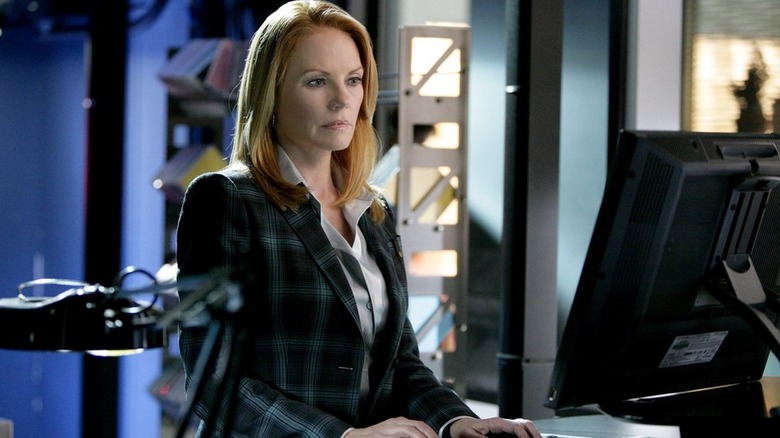 CBS
According to TV Line, Marg Helgenberger has returned to the scene of the crime. The "CSI" franchise veteran will reprise her role as Catherine Willows in the second season of "CSI: Vegas," though there's currently no word on whether the actress will join the team as a series regular or as a guest star. 
In addition to starring in 12 seasons of the OG "CSI," Helgenberger is known for appearing in other long-running TV shows "Ryan's Hope" and "ER," as well as the miniseries "Under The Dome," and films such as "A Dog's Journey" and "Erin Brockovich." Now, she'll join returning cast members Matt Lauria, Mandeep Dhillon, and Paula Newsome whenever the camera rolls on "CSI: Vegas" again.
There's also a good chance that they will be joined by other stars from past series of the franchise. Showrunner Jason Tracey has previously said, "I'd be like a kid in a candy store if I got a season 2, to kind of 'go shopping' and hopefully tap in some familiar faces." So while some fan favorites will probably stay on the bench due to how their stories ended throughout the show's historic run, there's still plenty of opportunities for exciting guest spots. For example, I'd love to see Charley Koontz pop up again. I've never actually watched any "CSI," but I just want nice things for the actor who portrayed Fat Neil in "Community." No matter who actually shows up, it'll still be great to see Helgenberger return to the place where this story began way back in the year 2000.