Shang-Chi Star Simu Liu Joins Margot Robbie In Greta Gerwig's Barbie Movie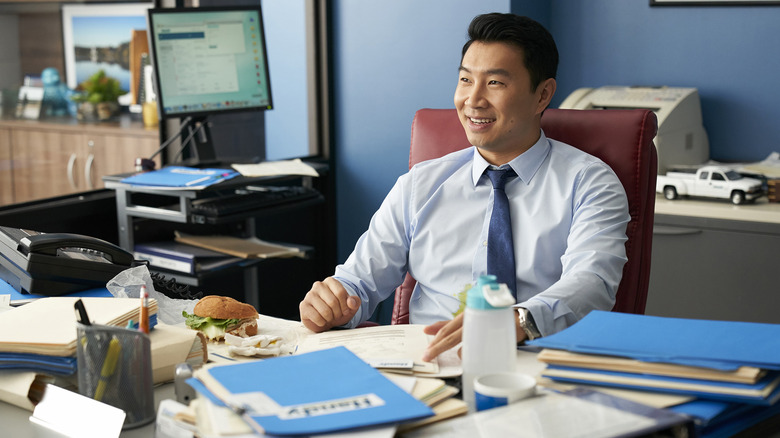 CBC Television
The Magical World of Greta Gerwig and Margot Robbie's "Barbie" just keeps getting better and better. Earlier this week we learned America Ferrera received her invitation to the Dreamhouse (hopefully as Barbie's BFF Teresa), but now the star of "Kim's Convenience," "Shang-Chi and the Legend of the Ten Rings," and the face of FatCamera stock photos, Simu Liu is joining the Barbie party. Margot Robbie is starring as the titular blonde fashion doll alongside Ryan Gosling as Ken. As with Ferrera's casting, plot details are still being kept factory sealed inside the cardboard and plastic box, with character information held hostage by dozens of twist ties pinning it inside, guaranteed to break your fingernails if you dare untwist too fast.
Greta Gerwig is directing the film from a script co-written by herself and Noah Baumbach, with Robbie producing the project through her LuckyChap Entertainment banner. LuckyChap's Tom Ackerley, Mattel Films' Robbie Brenner, and David Heyman of "Paddington" are also producing. The world of Barbie is filled with a multitude of familiar female faces, but there's really not a lot of variety when it comes to men. For a while, Ken was the only man in the Barbie world, but even his hardcore crew of dudes flake out for decades at a time, which makes speculating Liu's possible character a bit more difficult. Don't worry, though, I'm going to do it anyway. I'm sure my mom is very proud that my unchecked fascination with the Barbie canon is finally paying off.
Who Could Simu Liu Be Playing?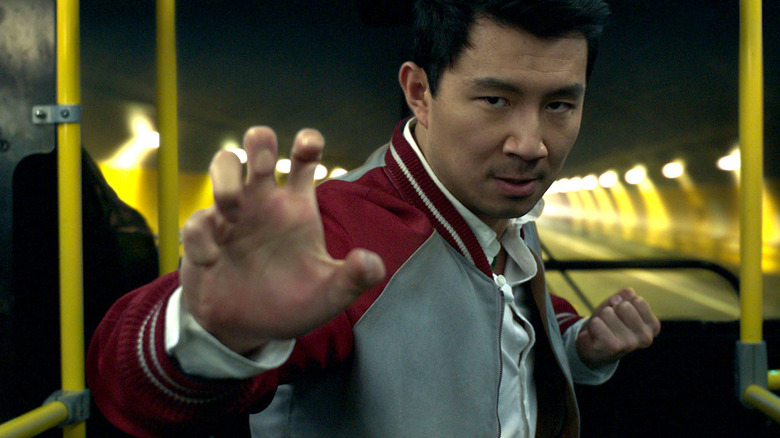 Marvel
Ignoring the fact he could be playing a role invented specifically for the film, there are a couple of fun options for Liu within the Barbie world. Permanently overshadowed by his exponentially cooler girlfriend, Ken also pales by comparison in the friend department. His "best buddy" (I'm not being cute, that was his actual billing) Allan Sherwood was introduced in 1964 so Ken could share his clothes with someone, and so Barbie's bestie, Midge, could have a boyfriend. 
Simu Liu and Ryan Gosling clothes-sharing montage, please?! 
Allan was discontinued almost immediately, and wasn't seen again until 1991 to be the groom to Midge's bride as "Alan." He is also the dude responsible for the controversial "pregnant Midge" doll. In later incarnations, "Alan" is frequently sold with his toddler son, Ryan. Is this the possible start of Simu Liu's daddy era?
Most of Ken's other buddies were all introduced specifically to serve as partners for Barbie's friends, selling Black versions of the same dolls rather than just creating a new character. In the 61 years that Ken has been on the market, his name has been used as a stand-in for most new male designs. Ken dolls are currently available in four body types, 18 sculpts, 13 skin tones, nine eye colors, and 22 hair colors. Yes, that does mean you're essentially buying "Black Ken," "Asian Ken," "Latino Ken," etc. While it may be a little too galaxy-brained for an admittedly silly world for a movie, thinking about Simu Liu acting as just another version of Ken existing alongside Ryan Gosling's Ken would be an absolute delight.