End Of Watch Is Becoming A TV Series At Fox
StudioCanal
Writer/director David Ayer is bringing his 2012 found-footage-style cop movie "End of Watch" to television. Ayer and David Matthews will write and executive produce the show, which has received a script to series order from Fox as a one-hour drama, according to Variety.
"End of Watch" starred Jake Gyllenhaal and Michael Peña as police officers in South Central L.A. who begin documenting their personal and professional lives with cameras as a kind of student film. They soon come up against a gang, and this Fox series will follow the same progression, focusing on "the daily grind of two young police officers in Los Angeles who are partners and friends, and what happens when they meet criminal forces greater than themselves."
"End of Watch" was one of Ayer's better-reviewed films, and it earned Peña and cinematographer Roman Vasyanov Independent Spirit Award nominations. This isn't the first time that a movie Ayer wrote has made the leap to the small screen. He also penned the script for "Training Day," directed by Antoine Fuqua, and that film became a short-lived CBS series starring the late Bill Paxton.
Joining Ayer as executive producers for this "End of Watch" series through Cedar Park Studios are Chris Long and Darryll C. Scott. Producer John Lesher is returning from the film and James Masciello, Andrea Iervolino, and Monika Bacardi will also executive produce, while Bill Rotko will serve as consulting producer.
Fox Is Ready to Tell Cops Stories Again?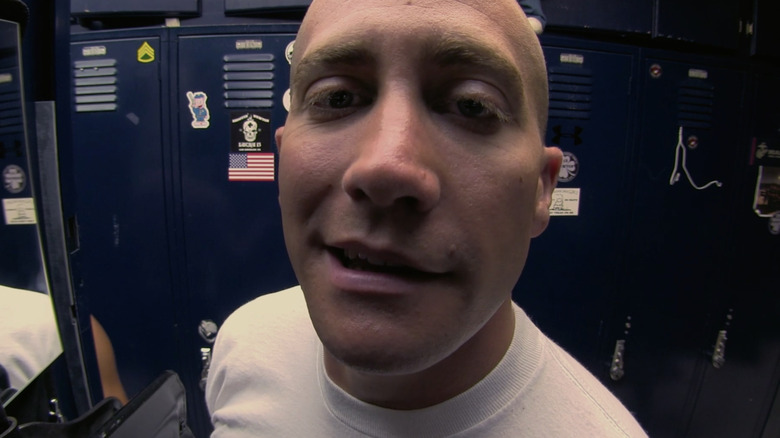 StudioCanal
Fox is the network that aired the reality show "Cops" for over 30 years, until the summer of 2020, when the George Floyd protests swept the nation and it canceled the long-running show, while other networks such as A&E canceled their own cop shows like "Live PD." At a time when viral videos continued to paint a disturbing portrait of police brutality, it no longer seemed tenable to present "Cops" as the heroic "reality." It was only on Fox Nation, the streaming service spin-off of Fox News, that the show could find a revival late last year.
"End of Watch" is a film that is watchable and well-acted, yet the perspective of it feels dated, like a piece of police propaganda (or copaganda, for those of you following along with the recent "RoboCop" kerfuffle on Twitter) that could have only been made before Floyd's death brought this issue once again to the national stage. Keep in mind, this news is coming in the middle of Black History Month.
Ayer's movie introduces the cop-student-film conceit, but then it goes crazy with the camera angles in a way that defies the internal logic of a found footage or documentary-style feature. One moment that sticks out in mind is when the camera looks in over Gyllenhaal's shoulder during a love scene with his girlfriend, played by Anna Kendrick. The viewer is left thinking: who's the third person in that room, filming them?
Hearing cops talk of the thin blue line and seeing a white, skinhead-looking patrolman manhandle minorities, charge into a burning building (twice, no less), and then wax philosophical about whether he's a hero or not, doesn't feel very in touch with the zeitgeist. If it's going to be a viable concept, the "End of Watch" series will need to update the film's perspective and improve upon certain elements that feel like a relic of a different time.