The Dark Crystal Could Continue If The Right Streamer Or Network Comes Calling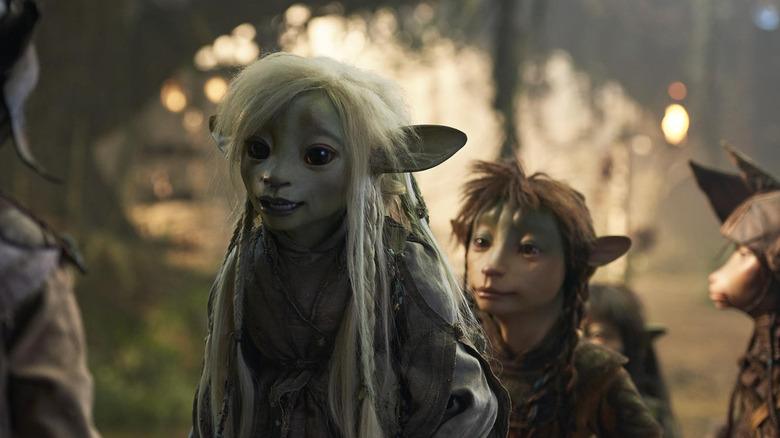 Netflix
If you're like many people, you probably binged a lot of streaming films and shows during lockdown at the beginning of the pandemic. Many people watched "The Dark Crystal: Age of Resistance," though not enough to keep the Netflix series from getting canceled after one season. Now, Netflix doesn't release its viewership numbers, but if my extremely unscientific social media research means anything, a lot of people were upset that it was canceled. That doesn't mean it has to be gone forever, though. If there are any other streaming services or networks out there that would be interested in picking it up, The Jim Henson Company is willing to take a look.
In a story from Variety, which spoke about the company's early development on a live-action fantasy series with Norman Reedus, Halee Stanford, president of TV at The Jim Henson Company said as much. Stanford said:
"We are nimble, we are resilient. We are ready to jump. The minute anyone would like to jump back into Thra ["The Dark Crystal" planet setting], it is a world that we will continue to build on and think about."
Everything the Skeksis Ever Told Us Was a Lie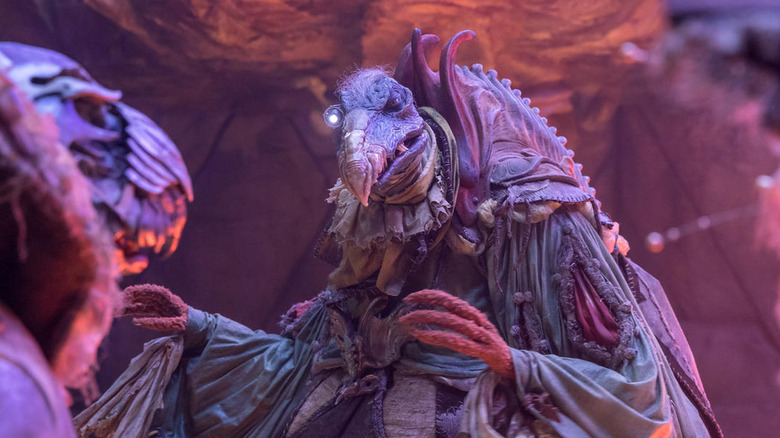 Netflix
Having once seen a Skeksis puppet in person while visiting The Jim Henson Company, I can tell you that my nightmares have taken on the shape they had back in 1982 when the film "The Dark Crystal" came out. Despite my lack of sleep, I would love to see more stories set in the world of Thra.
"The Dark Crystal: Age of Resistance" was a prequel to the Jim Henson film. It was the story of Rian, Deet, and Brea, three Gelflings on a quest against the Skeksis and the Darkening. The show had a cast that any top-tier film would envy. It included Taron Egerton, Anya Taylor-Joy, Nathalie Emmanuel, Simon Pegg, Mark Hamill, Jason Isaacs, Benedict Wong, Caitriona Balfe, Gugu Mbatha-Raw, Andy Samberg, Helena Bonham Carter, Awkwafina, Lena Headey, Alicia Vikander, and Sigourney Weaver. 
How does a show with a cast like this get canceled, particularly right after it won an Emmy for Outstanding Children's Program? It's one of the great mysteries of the universe. The Jim Henson Company is doing some great things right now, including "Fraggle Rock: Back to the Rock." It would be wonderful to see more Henson work on my screen and in my eyeballs. If anyone is thinking about what project to do next, please consider "The Dark Crystal: Age of Resistance." Sleep is overrated anyway.