Here's When You Can Watch Steven Spielberg's West Side Story At Home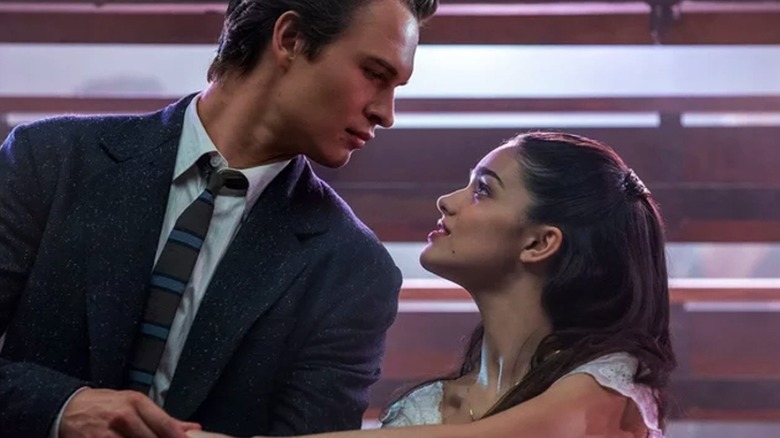 20th Century Studios
With Steven Spielberg's "West Side Story" garnering seven nominations at the 2022 Oscars for multiple categories, it is all the more reason for you to watch the film as soon as possible. Spielberg's dazzling, dizzying musical odyssey will now be available for streaming on Disney+ fairly soon, meaning that those who have not been able to experience the spectacle in theaters can now do so, without further ado. Here are all the details you need to know for watching "West Side Story" at home.
Apart from being nominated for seven Academy Awards including Best Picture, Best Director, and Best Supporting Actress (Ariana DeBose), "West Side Story" has also won three Golden Globe awards, earned 11 Critics' Choice Awards nods, and received nominations from the DGA, PGA, WGA, and SAG. Interestingly, with the nomination of "West Side Story" in the current Oscars race, Spielberg has gone on to make history for being the only individual to be nominated for an Oscar for six decades straight, being closely followed by contemporary auteur, Martin Scorsese.
West Side Story Streaming Release Date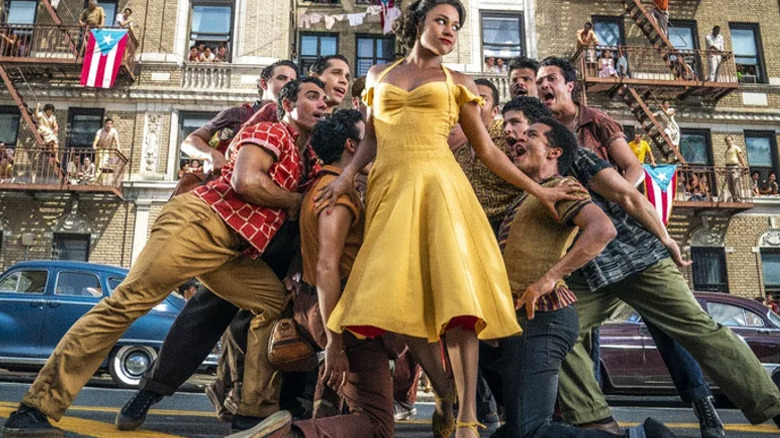 20th Century Studios
Despite garnering rave reviews, "West Side Story" bombed at the box office due to a plethora of reasons, key being the surge of the Omicron variant and being overshadowed by the (deservedly) explosive success of "Spider-Man: No Way Home." The domestic and international numbers game is a tricky one to master, especially for a film like "West Side Story," which is an adaptation of a classic tale of doomed love.
However, fret not, as "West Side Story" will be available for streaming in the U.S. on Disney+ from March 2, 2022, onwards, alongside most international countries. Even better, the film will receive a simultaneous release on HBO Max on the same day. The film will launch in Taiwan and Japan on March 9 and March 30, respectively.
...Plus, A Little Extra Something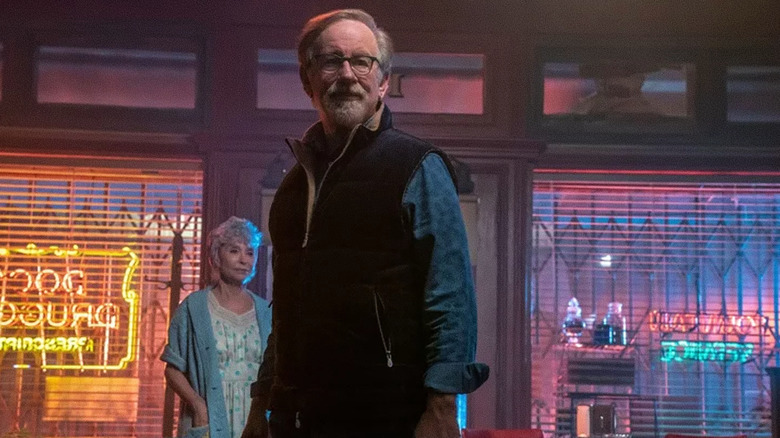 20th Century Studios
Apart from the wonderful news that Spielberg's "West Side Story" will be available for viewing from the comfort of one's home, ABC is hosting a one-hour special for fans of the film. The special, titled "Something's Coming: West Side Story – A Special Edition of 20/20" is available to stream on Disney+ now.
"West Side Story" features a screenplay by Tony Kushner, and stars, in addition to DeBose, Ansel Elgort (Tony); Rachel Zegler (Maria) David Alvarez (Bernardo); Mike Faist (Riff); Brian d'Arcy James (Officer Krupke); Corey Stoll (Lieutenant Schrank); Josh Andrés Rivera (Chino); and Rita Moreno (Valentina). In case one is interested in buying the beautiful soundtrack that adorns the film, "The West Side Story Original Motion Picture Soundtrack" features 21 songs and is available in both standard digital and physical (CD and vinyl) configurations, as well as a digital release in Dolby Atmos Music.