Mrs. American Pie: Apple's Latest Has Good Taste, Involves Laura Dern And Kristen Wiig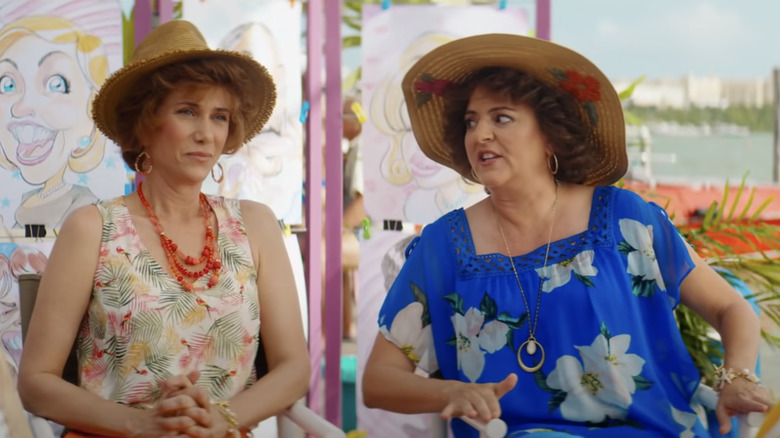 Lionsgate
Apple Studios has given a greenlight to a new 10-episode comedy starring Kristen Wiig, announcing a full series order for "Mrs. American Pie," to be a streaming exclusive on Apple TV+. The series, which follows a socialite named Maxine seeking upward mobility in Palm Beach, Florida in the early 1970s, hails from creator Abe Sylvia ("The Eyes of Tammy Faye"), and it has Laura Dern on board as an executive producer. Dern is also eyeing a key role in "Mrs. American Pie," according to the press release from Apple.
Sylvia will serve as the showrunner for "Mrs. American Pie," writing and executive producing the series alongside Tate Taylor ("The Help"), who will also direct. "Mrs. American Pie" is based on a novel by Juliet McDaniel, and Dern developed the project with her producing partner, Jayme Lemons, under their Jaywalker Pictures banner. 
Jaywalker is the same studio behind the Oscar-winning short, "If Anything Happens I Love You", and the Emmy-nominated documentary "The Way I See It." Other executive producers for "Mrs. American Pie" include John Norris for Wyolah Entertainment and Katie O'Connell Marsh for Boat Rocker.
Star Goes to Palm Beach (Without Barb?)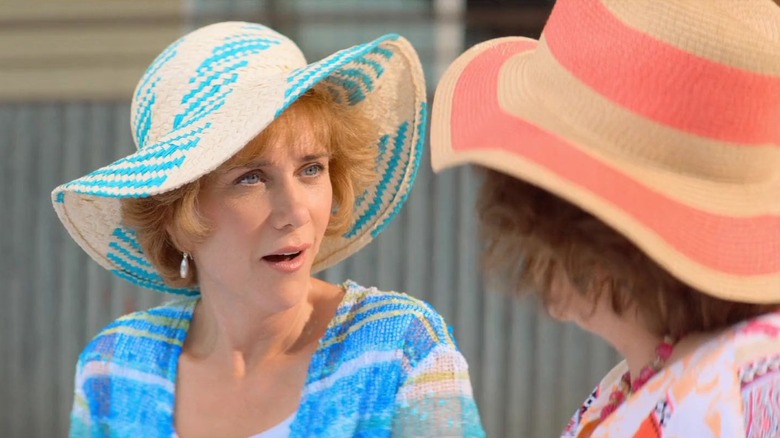 Lionsgate
Wiig recently starred in "Barb & Star Go to Vista Del Mar," which centered on two middle-aged ladies vacationing in a fictional Florida resort, so maybe she just likes spending time in the Sunshine State. As it happens, my hometown, Palm Beach Gardens, Florida, is about a 15- or 20-minute drive from the island of Palm Beach, where "Mrs. American Pie" is set. You cross a bridge onto the island, and it's like you're entering a whole different world: one where you might elbow up to the bar at The Breakers hotel and find yourself leaning on a long aquarium.
There's a place called Billionaires' Row in Palm Beach, and it's where Trump's Mar-a-Lago estate is and where his party pal Jeffrey Epstein's mansion once was. Apropos of nothing, have you ever heard the Aerosmith song, "Eat the Rich?" Never mind.
It's easy to envision Wiig's social climber trying to "secure her seat at America's most exclusive table" in a setting like Palm Beach. However, the official synopsis for "Mrs. American Pie" also teases that it might be a dream with a hollow core.
Here's the full synopsis for the series via Apple:
A story about gorgeously impossible people, "Mrs. American Pie" follows Maxine Simmons' (played by Wiig) attempt to secure her seat at America's most exclusive table: Palm Beach high society. As Maxine attempts to cross that impermeable line between the haves and the have-nots, "Mrs. American Pie" asks the same questions that still baffle us today: "Who gets a seat at the table?" "How do you get a seat at the table?" "What will you sacrifice to get there?" Set during the powderkeg era of the early 1970's, "Mrs. American Pie" is a testament to every outsider fighting for their chance at superficial greatness.