Doctor Jekyll: Eddie Izzard To Star In Modern-Day Reimagining Of Jekyll And Hyde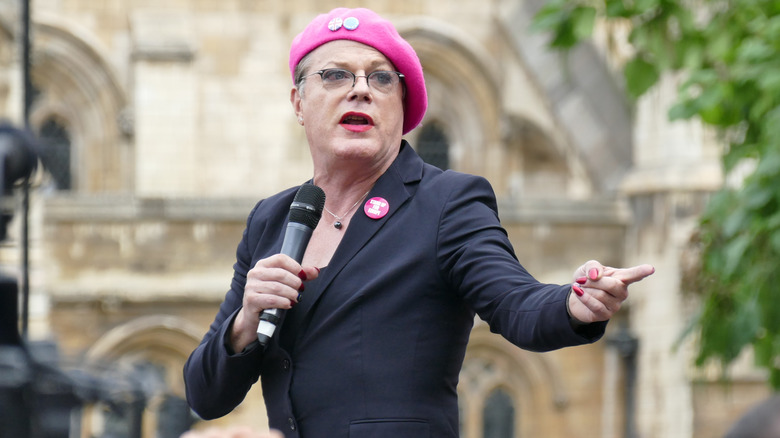 Brian Minkoff/Shutterstock
In 1971, director Roy Ward Baker adapted Robert Louis Stevenson's legendary 1886 novella "The Strange Case of Dr. Jekyll & Mr. Hyde," with a gender subversion twist, giving the world the queer horror classic, "Dr. Jekyll and Sister Hyde." The film follows the titular Dr. Jekyll as he looks to create an elixir of everlasting life, extracting the female hormones from fresh corpses as women tend to live longer than men. The film has since been considered one of the best examples of coding transgender euphoria in horror, and now, Eddie Izzard has been cast as Dr. Nina Jekyll in the B Good Picture Company's "Doctor Jekyll," finally providing a canonical trans interpretation of the iconic tale.
The new movie is centered on the reclusive Dr. Jekyll, who manages to strike up a friendship with her newly hired help, played by on-the-rise actor Scott Chambers ("Chicken," "Malevolent,"), and now must assist Dr. Jekyll to prevent the insidious Hyde from destroying her life. 
"I am very excited to be playing the role of Nina Jekyll in this new feature film and it's wonderful to be able to reimagine this classic story in a modern way," Izzard told Variety. The gender-fluid performer has been recently playing Peter Solomon on "The Lost Symbol" and Harry Sutton in "Stay Closer," making this casting of Dr. Nina Jekyll as one of the only instances of Izzard getting the chance to play a non-male, human role.
Three Cheers for Director Joe Stephenson!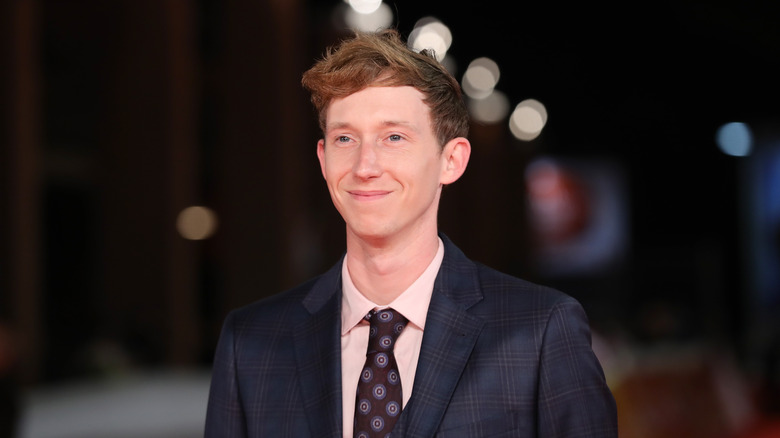 Vittorio Zunino Celotto/Getty Images
The decision to cast Izzard is inspired to say the least, but a quick search on Twitter will show that there are plenty of people Very Mad Online™ by her casting. It's pretty clear that director Joe Stephenson ("Chicken," "McKellen: Playing the Part," "Agatha and the Midnight Murders") can't be bothered with those who can't get on board for his modern retelling. The director said:
"I'm thrilled that Eddie is joining us as my Nina Jekyll. With her being the extraordinary and versatile actress she is, playing against Scott's natural talent to make us believe in the good in people, I can't wait to bring this suspenseful take on the iconic classic to life."
Ngl, I'm trying to be as unpredictable as possible as a filmmaker https://t.co/SY1EfGkWtW

— Joe Stephenson (@JoeStephenson) February 7, 2022
Stephenson also took to Twitter to give his two cents on the announcement, saying "Ngl, I'm trying to be as unpredictable as possible as a filmmaker." (For the uninitiated,"Ngl" means "not gonna lie.") 
"Doctor Jekyll" is being produced by B Good Picture Company in association with Fluidity Films. Stephenson will also be producing alongside Guy de Beaujeu and Liam Coutts with Christian Angermayer serving as executive producer. As the film is currently in pre-production, there's no word yet on an expected release date, but we will keep you updated as more news develops.