Vikings: Valhalla Trailer: Netflix Brings The Blood In Its Vikings Sequel Series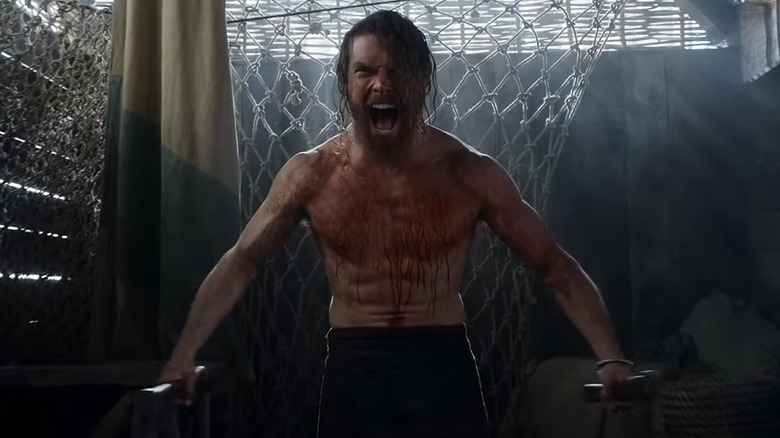 Netflix
Fans of historical epics and big, burly people doing intense stuff are in luck as today brings a brand new trailer for Netflix's "Vikings: Valhalla." While the original History series may have ended its run, the streaming giant has stepped up to continue the universe with a sequel series that takes place a full 100 years after the original ended. As such, it can provide a completely fresh jumping-on point for new viewers while also serving as something fans of the previous show are likely going to be eager to check out.
Vikings: Valhalla Trailer
The trailer sets up the central conflict at play here, with the North being threatened by the English, which means war is on the horizon. Sam Corlett's Leif Eriksson is at the center of all of it and, as it turns out, Netflix didn't skimp on anything if the trailer is to be believed and it offers far more than the previous teaser did. There is a ton of action, the scope appears to be massive, there's more than enough violence to go around, and we even get some brief nudity. This appears to be going after the "Game of Thrones" crowd for sure. For a little more context, the show's official synopsis reads as follows:
Set over a thousand years ago in the early 11th century, VIKINGS: VALHALLA chronicles the heroic adventures of some of the most famous Vikings who ever lived — the legendary explorer Leif Eriksson (Sam Corlett), his fiery and headstrong sister Freydis Eriksdotter (Frida Gustavsson), and the ambitious Nordic prince Harald Sigurdsson (Leo Suter). As tensions between the Vikings and the English royals reach a bloody breaking point and as the Vikings themselves clash over their conflicting Christian and pagan beliefs, these three Vikings begin an epic journey that will take them across oceans and through battlefields, from Kattegat to England and beyond, as they fight for survival and glory.
Another Likely Win For Netflix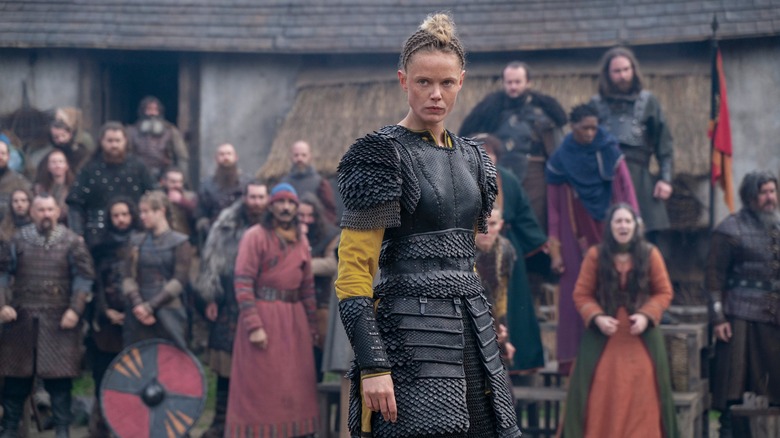 Netflix
On the one hand, it looks like Netflix spent all of the money on this eight-episode first season. On the other hand, this is yet another example of the streaming service buying its way into a franchise that already has a built-in fanbase and a legacy of quality going for it, as creator Michael Hirst's original show was a heralded work of the modern TV era. Plus, it smartly won't alienate new viewers. This all seems to be building towards another win for the king of the hill in the streaming wars. Whether or not it delivers critically or captures enough attention to deliver multiple seasons remains to be seen.
The ensemble includes Frida Gustavsson (Freydis Eriksdotter), Leo Suter (Harald Sigurdsson), Bradley Freegard (King Canute), Jóhannes Haukur Jóhannesson (Olaf Haraldsson), Caroline Henderson (Jarl Haakon), Laura Berlin (Emma of Normandy), David Oakes (Earl of Godwin), Louis Davison (Prince Edmund). Jeb Stuart is on board as showrunner and executive producer. Hirst, Morgan O'Sullivan, Sheila Hockin, Steve Stark, James Flynn, John Weber, Sherry Marsh, Alan Gasmer, and Paul Buccieri also serve as executive producers.
"Vikings: Valhalla" arrives on Netflix on February 25, 2022.