The Daily Stream: Bob's Burgers Serves Up Offbeat, Wholesome Fun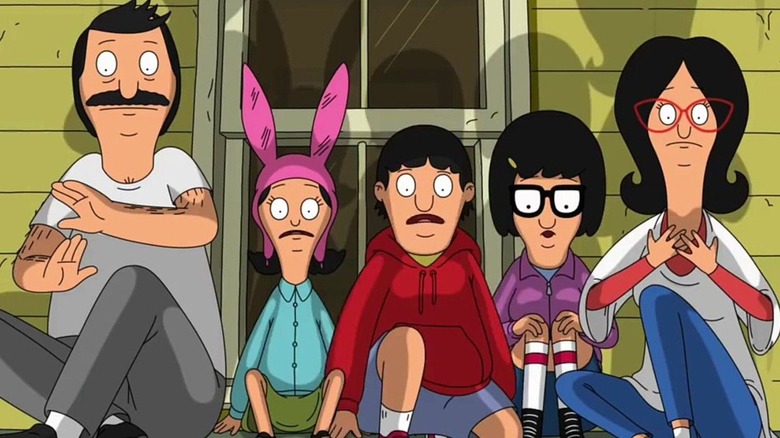 20th Television
(Welcome to The Daily Stream, an ongoing series in which the /Film team shares what they've been watching, why it's worth checking out, and where you can stream it.)
The Show: "Bob's Burgers"
Where You Can Stream It: Hulu
The Pitch: Bob Belcher (H. John Benjamin) runs a family-owned burger shop in a seaside town, along with his wife and kids. The restaurant is almost always on the verge of failure, despite Bob's attempts to keep it afloat with punny menu items and one-off gimmicks that usually end in disaster. His wife, Linda (John Roberts) is a kooky ball of sunshine whose enthusiasm contrasts with his own downbeat attitude. The show doesn't play favorites and gives ample screen time to each of the couples' three kids. Tina (Dan Minz) is a long-time fan favorite, a puberty-stricken teen who's obsessed with butts and writes fan fiction. Gene (Eugene Mirman) is an endearing little gremlin of a boy who loves music and gross humor. Bunny hat-wearing Louise (Kristen Schaal) is a hilarious mini criminal mastermind in the making.
Why It's Essential Viewing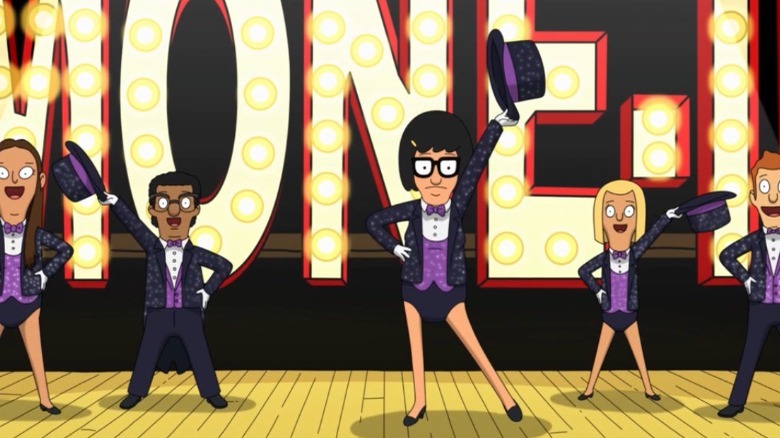 20th Television
With twelve seasons on Fox under its belt and a movie poised for theatrical release this year, "Bob's Burgers" is approaching a level of animated sitcom success few shows have ever reached. At this point, the series can comfortably be called a new animated classic. "Bob's Burgers" is laugh-out-loud funny, but its greatest strength is its offbeat wholesomeness. The Belcher family clearly loves one another, and supports each other's endeavors, no matter how wacky. Whether Linda is helping the police solve crimes as a psychic or Gene is putting on a one-man play adaptation of "Die Hard," you can bet the rest of the Belchers will be there to cheer them on.
So many sitcoms seem to hate kids, or simply not understand them, but "Bob's Burgers" allows the little rascals to become fully developed characters with specific fears and desires. Much of the show's humor comes from putting the Belcher kids in sitcom situations, then having them react just as sugar-crazed, potty humor-obsessed children really would. In one of the series' sweetest episodes, "The Hormone-iums," a wave of mono among students inspires an anti-kissing ad campaign at Tina's school. The "puberty positive" teen decides to rewrite the propaganda play she's meant to star in, then goes to a spin-the-bottle party with the gentle support of her parents. At every turn, "Bob's Burgers" refutes the idea that kids are danger-prone pests on the path to self-destruction. In this innately positive world, they can be trusted to have fun, be safe, and make great memories together.
"Bob's Burgers" has also perfected its episodic structure. The show has almost become a musical over time, with end credit ditties eventually giving way to original songs belted out at major emotional moments. The songs are catchy and quick, never overstaying their welcome. When the Belchers aren't singing, they're taking part in unlikely adventures. The series is well-known for its holiday episodes, with ever-escalating Halloween specials chief among them. Triptychs of imaginative stories from the kids and high-octane season finales also have become the norm in the "Bob's Burgers" universe. With over two hundred episodes to date, the show has built up a tremendous catalog of feel-good hijinks and sweet, funny adventures.