Fantasia Barrino, Peacemaker's Danielle Brooks To Star In The Color Purple Movie Musical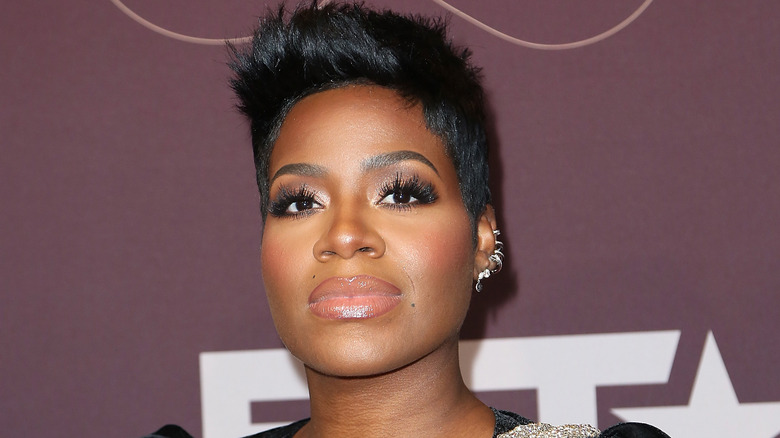 Maury Phillips/Getty Images
"The Color Purple," a film based on the Tony Award-winning Broadway stage musical adaptation of Alice Walker's Pulitzer Prize-winning 1982 novel of the same name (so, you know, no pressure on this new re-telling of the story to be any good), has cast two key roles.
According to The Hollywood Reporter, singer-songwriter Fantasia Barrino and Danielle Brooks will play the roles of Celie and Sofia in the film musical. Barrino, who kicked off her career by winning the third season of "American Idol" in 2004, played Celie in the "Color Purple" stage musical on Broadway in 2007 and won a Grammy for the single "Bittersweet" from her third album, "Back to Me." Similarly, Brooks portrayed Sofia in the 2015 revival of the "Color Purple" Broadway show and has been making waves of late thanks to her role as Leota Adebayo on James Gunn's "The Suicide Squad" spin-off series "Peacemaker."
Oprah Winfrey, who received an Oscar nod for her movie acting debut as Sofia in director Steven Spielberg's 1985 film adaptation of Walker's book, is producing the big screen version of the "Color Purple" stage musical. She was also the one who informed Brooks of her casting in the movie in a Zoom call on ABC's "Soul of a Nation: Screen Queens Rising."
Keep the Musicals Coming!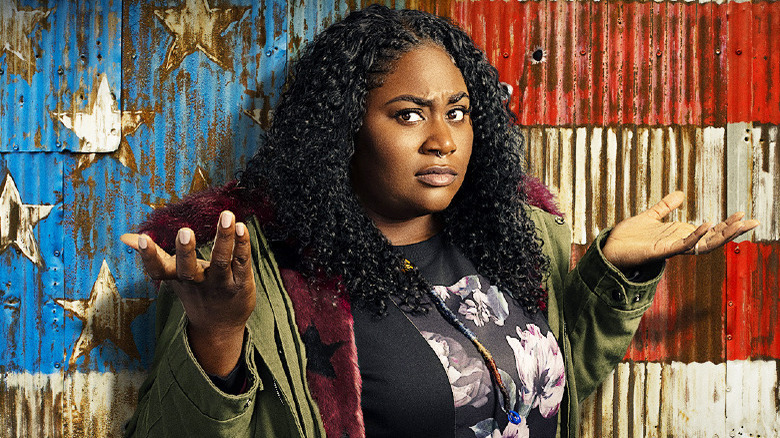 HBO Max
Spielberg joins Winfrey as a producer on the "Color Purple" movie musical, with Blitz Bazawule ("Black Is King") directing from a script that multi-hyphenate Marcus Gardley ("The Chi") penned based on Marsha Norman's book and Brenda Russell, Allee Willis and Stephen Bray's music and lyrics for the stage show. Quincy Jones and Scott Sanders, who worked on the "Color Purple" Broadway musical, are also producing the film adaptation, with Alice Walker among the film's various executive producers.
Whoopi Goldberg received an Oscar nomination for her role in Spielberg's "The Color Purple" as the grown-up Celie, a Black woman who endures one hardship after another growing up in the U.S. South in the early 20th century. Among those joining Barrino and Brooks in the "Color Purple" movie musical are Taraji P. Henson ("Empire") as Shug Avery, Colman Domingo ("Fear the Walking Dead") as Mister, and singer-songwriter Halle Bailey as Nettie.
Bailey, as it were, is also playing Ariel in director Rob Marshall's upcoming live-action reimagining of Disney's animated movie musical version of "The Little Mermaid." Elsewhere, the Pete Dinklage-led "Cyrano" (a film adaptation of the stage musical inspired by Edmond Rostand's classic play "Cyrano de Bergerac") is set to go into a wide theatrical release later this month on February 25, 2022, while Cynthia Erivo — who won a Tony for playing Celie in the 2015 revival of the "Color Purple" Broadway musical — is gearing up to play Elphaba in director Jon Chu's movie adaptation of the "Wicked" stage musical.
My point being? 2021 was a year full of great movie musicals, but, sadly, the only two to receive a wide release in theaters (Chu's "In the Heights" and Spielberg's "West Side Story") both bombed at the box office. Hence, I'm all the happier to see the genre's future is looking pretty bright right now.
"The Color Purple" is scheduled to open in theaters on December 20, 2023.