Jurassic World Dominion Trailer: Dinosaurs In The Real World Means Chaos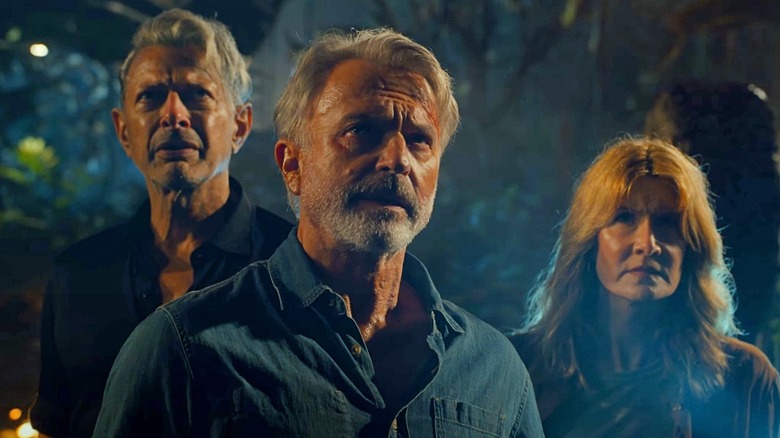 Universal Pictures
We hope you've dino-proofed your property, because today has brought with it a brand new trailer for "Jurassic World Dominion." This is not only another entry in the long-running "Jurassic" franchise but one that will unite both the old and the new under one blockbuster. Not only that, but this time, dinosaurs are out in the real world — and we even get to see them in the snow! Enough talking about it, let's see what that looks like in practice, shall we?
Jurassic World Dominion Trailer
While "Fallen Kingdom" undoubtedly left a lot to be desired for many (even for this moviegoer who absolutely loved "Jurassic World") this latest entry has a lot going for it on paper. Colin Trevorrow is back in the director's chair, not just producing. Most importantly, the original trio of Sam Neill (Alan Grant), Laura Dern (Ellie Sattler), and Jeff Goldblum (Ian Malcolm) are back together for the first time since the original "Jurassic Park." Plus, it has been promised that they will have significant roles alongside returning stars Chris Pratt (Owen Grady) and Bryce Dallas Howard (Claire Dearing).
The box office for these movies suggests there's a gigantic audience around the world. The fact that we are finally going back to where it all began with the trio of characters that started it all, in what seems to be a pretty wild scenario with lots of new dinosaurs, seems exciting. It undoubtedly feels like an improvement over the previous entry in the trilogy, which felt very much like a stepping stone to put the pieces in place for this movie.
The End of An Era, But Not The Franchise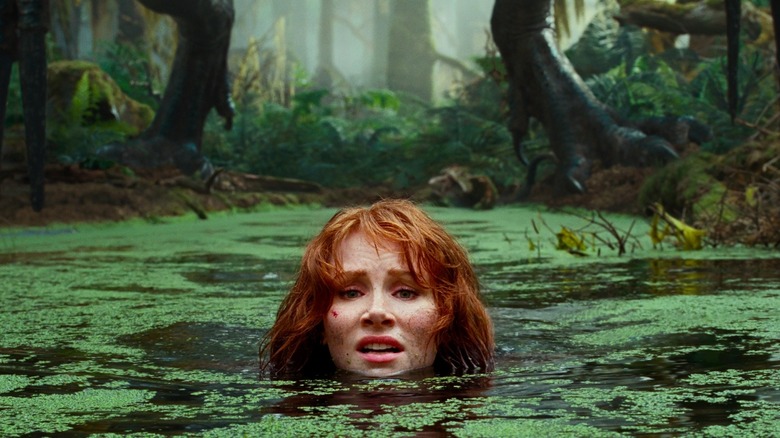 Universal Pictures
In many ways, this is being billed as a conclusive event as it marks the end of the trilogy that began in 2015. That having been said, this actually isn't going to be the end of the franchise as producer Frank Marshall recently revealed that they are looking to do more in the future, specifically with movies as opposed to TV. That in and of itself raises interesting questions about this movie. Is it going to directly set up further stories? Will it feel conclusive and let other stories develop naturally after the fact? Can the whole Pandora's Box of dinosaurs living in the real world be closed again? There is much to consider.
Omar Sy, Justice Smith, Daniella Pineda, and Isabella Sermon Mamoudou Athie, Dichen Lachman, DeWanda Wise, BD Wong, and Campbell Scott also star. Trevorrow co-wrote the screenplay alongside Emily Carmichael ("Pacific Rim: Uprising").
"Jurassic World Dominion" is set to hit theaters on June 10, 2022.