The Morning Watch: Ghostbusters: Afterlife Family Reunion, How Mirror Scenes Are Shot In Movies & More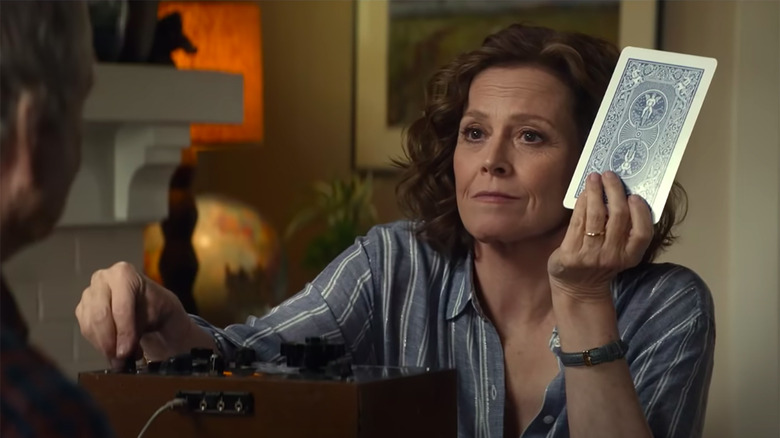 Sony Pictures
(The Morning Watch is a recurring feature that highlights a handful of noteworthy videos from around the web. They could be video essays, fan-made productions, featurettes, short films, hilarious sketches, or just anything that has to do with our favorite movies and TV shows.)
In this edition, catch up with the returning stars of "Ghostbusters: Afterlife" and the father-son producing and directing duo of Ivan Reitman and Jason Reitman. Plus, find out how scenes in movies that prominently feature mirrors are shot without revealing the camera. And finally, listen as "Succession" co-star Brian Cox takes a look back at some of his most memorable roles, from "Braveheart" to "The Bourne Identity" and more.
Ghostbusters: Afterlife Family Reunion
First up, the official "Ghostbusters" YouTube channel released a little "Ghostbusters: Afterlife" featurette that focuses on the family dynamic between the returning stars of the original movie. Catch some footage from behind the scenes featuring father and son, Ivan Reitman and Jason Reitman, working with the likes of Bill Murray, Ernie Hudson, Annie Potts, Sigourney Weaver, and Dan Aykroyd. 
Shooting Mirror Scenes in Movies
Next, Insider reveals the visual tricks that allow movies to create scenes with mirror shots without revealing the camera on-screen. For example, what appears to be a mirror in "Terminator 2: Judgment Day" isn't a mirror at all, and doubles were actually used to create the shot. Then there are visual effects used in movies like "Birdman" with Michael Keaton. And finally, Edgar Wright's "Last Night in Soho" utilized both techniques for the many reflective shots involving Thomasin McKenzie and Anya Taylor-Joy.
Brian Cox Career Breakdown
Finally, listen as Brian Cox sits down with Vanity Fair to break down some of the most memorable roles in his career. Right now, Cox can be seen in HBO's hit drama "Succession," but before he digs into his role among all the bickering and betrayal, listen as he looks back on his appearances in "Manhunter," "Braveheart," "Adaptation," The Bourne Identity," "Troy," and even "Super Troopers." Talk about a career! And that's not anywhere near all of his performances over the years.