The Daily Stream: The Ringer Is Affectionate, Respectful, And Gives Johnny Knoxville The Cast He Needed To Shine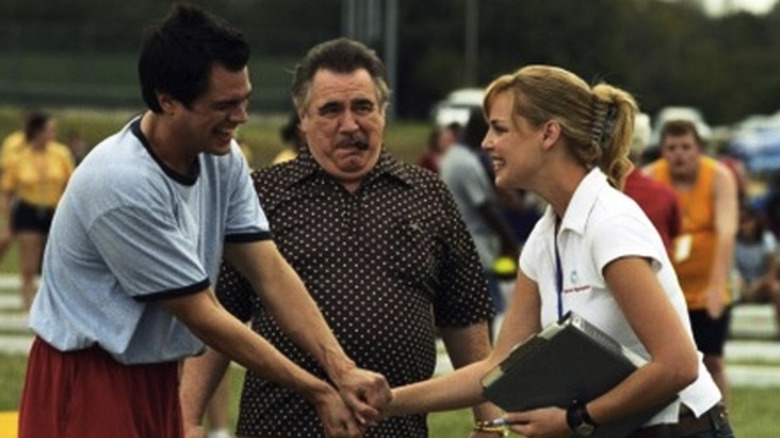 Fox Searchlight Pictures
(Welcome to The Daily Stream, an ongoing series in which the /Film team shares what they've been watching, why it's worth checking out, and where you can stream it.)
The Film: "The Ringer"
Where You Can Stream It: Starz
The Pitch: Johnny Knoxville — yes, the Johnny Knoxville — stars as a man hard up for cash after a friend gets injured doing a handyman job around his house. Furthermore, his uncle has a gambling problem and is also in dire straits. In an effort to bolster his bank account to help both his friend and his uncle, Knoxville's Steve Barker reluctantly agrees to a very ridiculous plan: scamming the Special Olympics. Steve poses as an athlete with a developmental disability in order to snag the prize money, but he ends up forming a bond with the other competitors — and finding more important things than money along the way.
Why It's Essential Viewing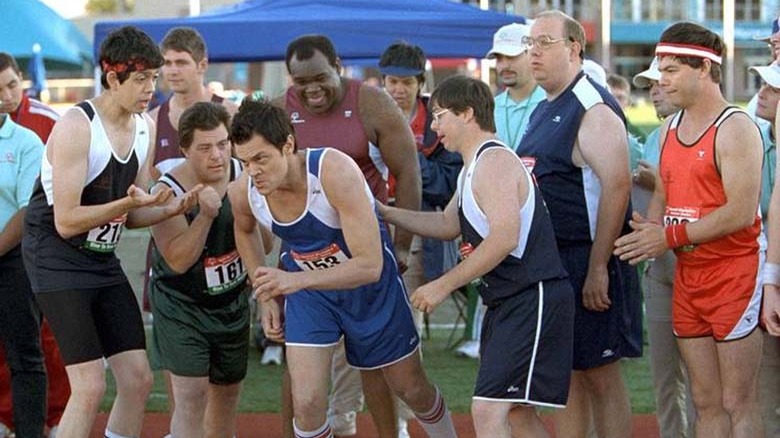 Fox Searchlight Pictures
We're coming up on "Jackass Forever" day (it really should be a national holiday), which is certainly a perfect time to revisit this underrated little gem. Crew leader Knoxville got real star power under his wings when the "Jackass" TV show (and subsequent first film) debuted, and it afforded him the opportunity to expand his acting career for a while. He did that "Dukes of Hazards" remake, the "Walking Tall" remake with The Rock, and the dramedy "Daltry Calhoun" (among a few other big budget pictures) in the span between the first and second "Jackass" movies.
But "The Ringer" is potentially his most-underrated project of that period. The movie took a whopping seven years to finally make, as it took tons of convincing to get the Special Olympics to approve the project. They eventually gave their blessing after getting final say on the script — and it's easy to see why. Knoxville's character is never once alienating or unfair, or even harsh toward his developmentally disabled peers, and he is initially disgusted by the concept of the scam. It could even be argued that Steve Barker's decision to resort to this kind of offensive fraud says something about the lengths we are often forced to go in a capitalistic society, and even a commentary about the healthcare system in America, but that's a story for another day.
The film also employed hundreds of developmentally disabled actors and crew members to work on the project, including the ragtag bunch of hilarious Special Olympics contestants who share the screen alongside Knoxville. They make him a better actor in this movie by forcing him to step up from the slapstick and trite comedic tactics he is used to, both in his narrative features and his stunt-heavy reality work. In fact, they make him an actor — period. This is the first time (and one of the only) in which Knoxville is truly more than just a pretty face saying lines on a screen because someone wanted him to try being someone else's definition of a leading man. He owes that performance to his disabled peers, and it seems they similarly stepped up to the plate to receive him as a scene partner. On top of the cute comedy and silly yet stomach-able plot, it's a great reason to give this movie a shot before or after your "Jackass Forever" screening. 
Reviews are, of course, subjective, but the late Roger Ebert said it best in 2005 when "The Ringer" was released: "The movie surprised me. It treats its disabled characters with affection and respect ... and it's actually kind of sweet." You can say that again.