The Morning Watch: Moonfall Opening Scene Gets A LEGO Makeover, New Dune With Old VFX & More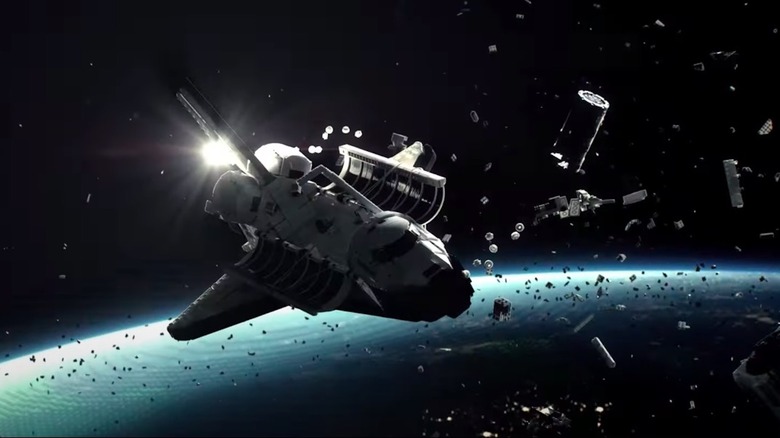 Lionsgate
(The Morning Watch is a recurring feature that highlights a handful of noteworthy videos from around the web. They could be video essays, fan-made productions, featurettes, short films, hilarious sketches, or just anything that has to do with our favorite movies and TV shows.)
In this edition, watch the opening scene from "Moonfall" recreated with LEGO pieces in stop-motion animation. Plus, see what the new "Dune" adaptation looks like with visual effects in the style of the previous film version from 1984. And finally, watch as "Spider-Man: No Way Home" star Tom Holland interviews co-star Benedict Cumberbatch about his award worthy turn in Netflix's "The Power of the Dog."
Moonfall Opening Scene in LEGO
First up, to help hype up the release of "Moonfall" this weekend, Lionsgate had content creator OnBeatMan remake the opening scene of the wild sci-fi disaster movie using stop-motion animation and LEGO pieces. It's not even two minutes of the movie, but the level of detail in the space shuttle and its interiors, not to mention the cinematic lighting, really brings it to life, especially when disaster comes knocking in space.
New Dune with Old School VFX
Next, the visual effects artists from Corridor Crew used their talents to give Denis Villeneuve's most recent adaptation of "Dune" some throwback visual effects. More specifically, the combat training scene with Josh Brolin and Timothée Chalamet is given the same polygonal shields that appeared in the original movie's scene with Kyle MacLachlan and Patrick Stewart, but they have a contemporary touch.
Tom Holland Interviews Benedict Cumberbatch
Finally, if you just couldn't get enough of Tom Holland and Benedict Cumberbatch in "Spider-Man: No Way Home," you can see a much different side of them as they have a 40-minute conversation about Netflix's awards season contender "The Power of the Dog." Cumberbatch stars in the film as a rough-around-the-edges cowboy with a tragic secret, and Holland leads this thoughtful chat about the work that went into the performance and other fascinating details from behind the scenes.