Wes Craven's Cursed Is Getting A Collector's Edition Blu-Ray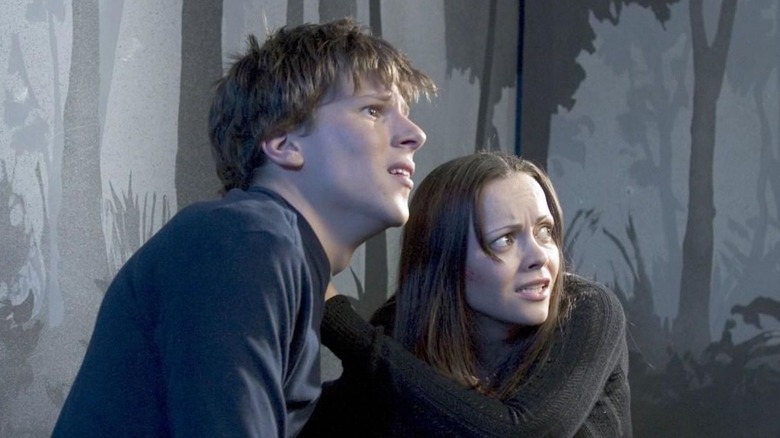 Miramax Films
The fine folks at Scream Factory are known for giving love and attention to horror films that time has long forgotten, and that includes critically panned 2005 werewolf films that have developed cult followings, like Wes Craven's "Cursed." On April 26, 2022, "Cursed" will be getting the Blu-ray treatment for the very first time, featuring a new HD transfer of both the theatrical and unrated cuts. Unfortunately, this does mean we're still waiting to see a release of the alleged "Craven's Cut" of the film. For what it's worth, Scream Factory genuinely tried to get their hands on the original Craven cut of the film but to no avail. The recent announcement does not include a list of what will be on the disc, but they've promised significant special features will be a part of this release, and pre-orders of the Blu-ray do include an exclusive 18" x 24" poster featuring brand new artwork from Colin Murdoch.
For those who've not completed their Craven collection, "Cursed" is about siblings Ellie (Christina Ricci) and Jimmy (Jesse Eisenberg) who stumble upon an accident on Mulholland Drive and are attacked by a mysterious creature that scratches the two of them and then devours a woman before their very eyes. Soon after the attack, the duo realize that the beast that scratched them was a werewolf, and now they too will soon transform into horrifying creatures of the night. Fortunately, they discover that they can reverse the curse by killing that which attacked them, so now it's a race against their own transformation to find the beast, and return to normalcy.
Wes Craven Really, Really Disliked Cursed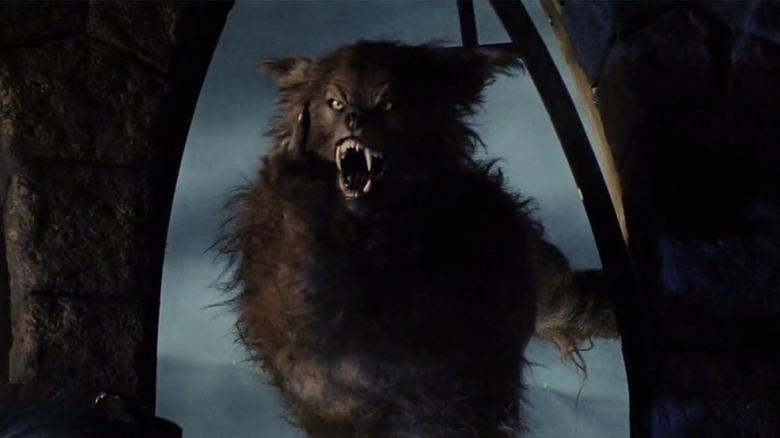 Miramax Films
We've all heard the expression "development hell," the phrase used when a project takes years and years to finally come out because of behind-the-scenes messes, and "Cursed" is one of horror's most prominent examples. Wes Craven is a bonafide Master of Horror, and the script came from "Scream" and "The Faculty" scribe Kevin Williamson, but that didn't stop producers Harvey and Bob Weinstein from hijacking "Cursed" and turning it into something neither of them never intended it to be. Don't get me wrong: the film has its die-hard fans and I don't want to take that joy from them, but imagining someone thinking they could make a better horror movie than WES CRAVEN AND KEVIN WILLIAMSON is downright criminal.
The Weinsteins fired legendary special effects artist Rick Baker from the project and replaced his work with CGI werewolves. Yes, you read that correctly — they fired the man who made the werewolves from "An American Werewolf in London" and replaced his work with early-aughts computer graphics. The Weinsteins also wanted the film to be PG-13 instead of the intended R-rating, forcing reshoots, plot changes, and an editing overhaul. Doesn't that make you want to rip your own skin off and throw it on their doorstep? No? Just me?
If "Cursed" is your jam and you want to get your paws on the Blu-ray, pre-orders are available now.