Magic Mike 3 Director Steven Soderbergh Reveals Channing Tatum's Mike Will Finally Be In A Relationship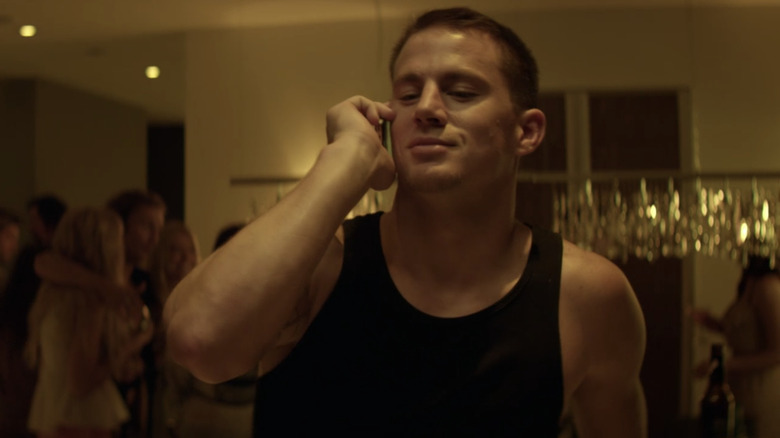 Warner Bros.
Channing Tatum is gearing up for his last dance as "Magic Mike," and this time, he won't be dancing alone. And no, we're not just talking about his reunion with Steven Soderbergh, who helmed the first "Magic Mike" movie and who served as the cinematographer and editor of its sequel, "Magic Mike XXL," under AD-turned-director Gregory Jacobs. For "Magic Mike's Last Dance," it seems there will be more of a relationship aspect than there has been in previous movies, where romance took a backseat to Mike Lane's adventures as a male stripper in Tampa, Florida.
Soderbergh is returning to the director's chair for "Magic Mike's Last Dance," which certainly sounds from its title like it will be the third and final film in the "Magic Mike" trilogy. Right now, he's out doing promotions for "Kimi," his new HBO Max thriller starring Zoë Kravitz. In a new roundtable interview (via Collider), Soderbergh touched on how "Magic Mike's Last Dance" will delve more into the realm of relationships. As he put it:
"The third [movie] is the sort of apex of everything that we've been talking about in that area. Not just taking the dancing to another level, but really getting into the relationship aspect that's been an undercurrent in all of the films. Like Mike has a full-on relationship that's at the center of this movie, while all this stuff is going on, and we haven't done that before."
A Threequel That Will Move Beyond Threesomes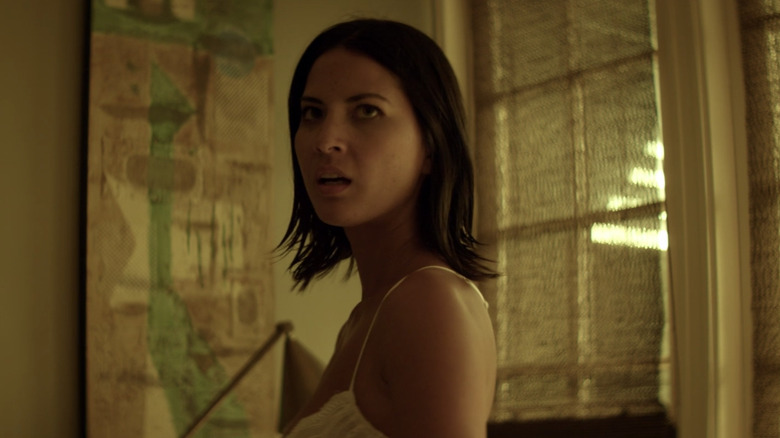 Warner Bros.
From what I remember of the first "Magic Mike" movie, Mike had something going with Olivia Munn's character, but it was very non-committal and libertine. A quick streaming refresher reveals that the movie opened with Dallas (Matthew McConaughey, on the cusp of the McConaissance) on stage at the Xquisite club, before cutting to Mike — butt-ass naked in his home after a threesome with Joanna (Munn) and another woman whose name neither of them can remember. Mike cleans up all the empty alcohol bottles from the night before and leaves Joanna and the other woman in his home, as Joanna jokes about them being strangers and makes a half-hearted promise to call him.
That was our introduction to Mike. As the movie progressed, he got involved with Brooke (Cody Horn), the sister of Adam (Alex Pettyfer), one of the other dancers at the club. Joanna surprised him by getting engaged, and the movie ended with him back in Brooke's good graces after using his life savings to bail out Adam from some drug dealers.
I didn't see "Magic Mike XXL," so I couldn't tell you how his relationship with Brooke progressed beyond the first movie, but it's nice to know that Mike has matured enough in this upcoming threequel to where he can sustain a committed relationship beyond threesomes. "Magic Mike's Last Dance" doesn't have a release date yet, but like "Kimi" and Soderbergh's "No Sudden Move," it will be headed to HBO Max.