Superhero Bits: Spider-Man Cast Unleashes No Way Home Spoilers, Marvel's Judgment Day & More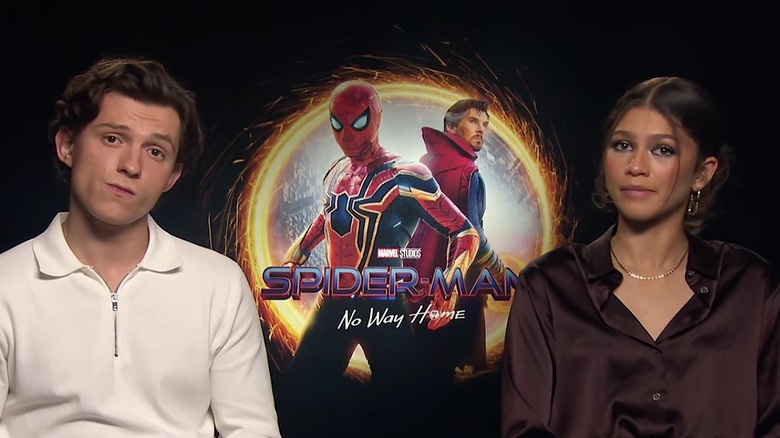 Marvel
(Superhero Bits is a collection of stories, updates, and videos about anything and everything inspired by the comics of Marvel, DC, and more. For comic book movies, TV shows, merchandise, events, and whatever catches our eye, this is the place to find anything that falls through the cracks.)
In this edition of Superhero Bits:
Tom Holland and Zendaya dive into "No Way Home" spoilers
Wakanda gets a new hero in the pages of "Black Panther"
Marvel teases its mysterious "Judgment Day" event
A new episode of the "Peacemaker" podcast
Meet Wakanda's Newest Hero, Tosin
The landmark "Black Panther" #200 recently hit shelves, and aside from being a story about T'Challa and Wakanda, it also introduced us to a brand new hero named Tosin. Marvel has now released the above video introducing fans to the character, who is seemingly going to be a big deal and not just a gimmick to help sell some books in the short term. Those who are curious to learn more can pick up the issue now in comic shops or via digital retailers.
Green Goblin Arrives In Fortnite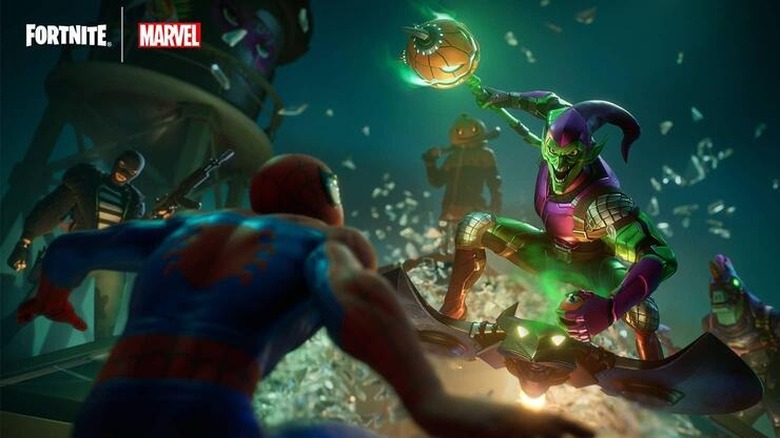 Marvel
Marvel is bringing a very comics-accurate version of Green Goblin to "Fortnite." The companies have worked together many, many times in the past and the latest collaboration will see the classic Spider-Man villain available for players to purchase as a character skin in the game. Other items, including a Pumpkin P'axe, a Pumpkin Bomb Back Sling, the Goblin Glider, and an Arm the Pumpkin emote, are available from the in-game shop. Full details can be found by clicking here.
Marvel Releases Cryptic Judgment Day Teasers
Marvel Comics' big event for this summer is titled "Judgment Day." While much remains mysterious, we know it will involve The Avengers, the X-Men, and the Eternals, which could make for some epic storytelling. Now, the publisher has started to stir the pot with a series of cryptic posts on social media featuring quotes from the likes of Tony Stark and Druig.
That's all pretty ominous and foreboding. Bu what does it mean? That is an excellent question and one that may well be answered in the near future. With teases like this making their way online, expect Marvel to reveal full details sooner rather than later. We'll be sure to keep you posted in this very column when we learn more about "Judgment Day."
Batwoman Season 3 Broken Toys Promo
Here's the official promo for the 11th episode of the third season of "Batwoman" on The CW:
Just when it seems things can't get worse... Batwoman's (Javicia Leslie) identity is once again at risk of being exposed, and some of Gotham's most villainous unite. Sophie (Meagan Tandy) joins Luke (Camrus Johnson) on a mission and Alice (Rachel Skarsten) gets into Mary's (Nicole Kang) head.
Camrus Johnson directed the episode, which was written by Chad Fiveash, James Stoteraux, and Natalie Abrams.
Podly: The Peacemaker Podcast With Steve Agee
"Peacemaker" moved right along this week with its fifth episode but the DC show has some solid supplemental content for fans to enjoy as well. "Podly: The Peacemaker Podcast" also released its fifth episode and it features cast member Steve Agee, who plays John Economos. For those looking to fill the void until next week's episode, this may well do the trick.
Punisher Co-Creator Gerry Conway Won't Watch Punisher Movies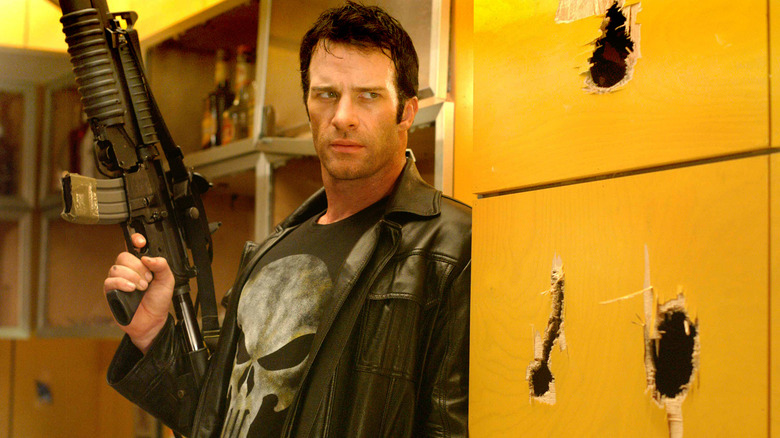 Lionsgate
As revealed during a recent appearance on the "Endless Thread" podcast (via 99% Invisible), Gerry Conway, legendary comic book creator known for co-creating Punisher, refuses to watch movies based on the Marvel anti-hero. As host Ben Rock Johnson explains, "Gerry refuses to see these movies. But all in all, while it was hard watching his bloodthirsty baby grow up, he was proud of him. Didn't feel too attached." Conway personally addressed the topic of adaptations later in the interview, saying the following:
"It's actually part of the value of the comics is that you can reinterpret these characters as long as you maintain some truth to the original archetype that they represent. You can reinterpret them for the time in which you're creating."
For what it's worth, Punisher is undergoing a pretty big transformation in the comics right now, though it's unclear what Conway's thoughts are on that front.
Doctor Strange 2 Villain Gargantos Gets a Poster At Walmart
One of the main villains in "Doctor Strange in the Multiverse of Madness" is going to be a gigantic tentacle monster named Gargantos (not to be confused with Starro from "The Suicide Squad"). Well, a promotional poster that is available for purchase on Walmart's website offers perhaps our best look yet at the beast. We still have questions about how this baddie will factor into director Sam Raimi's multiversal romp though, but we're glad to have further confirmation that this isn't Shuma Gorath. For anyone interested, the poster can be purchased for $34.48 by clicking here.
Spider-Man: No Way Home Spoiler Interview With Tom Holland and Zendaya
Lastly, today brings us a delightful little spoiler-filled interview with "Spider-Man: No Way Home" stars Tom Holland and Zendaya. The movie has been in theaters for weeks now, and since seemingly everyone in the world has seen it, the time has come to dig into spoiler-y discussions on main. As such, Marvel has released a new video with the actors behind Peter Parker and MJ to spill some tea now that they can finally talk about it. Specifically, they get into the ending of the movie, among other things. So for those looking for Holland and Zendaya's take, this should do the trick.