Jurassic World TV Show Has Not Been Discussed, Producer Frank Marshall Confirms [Exclusive]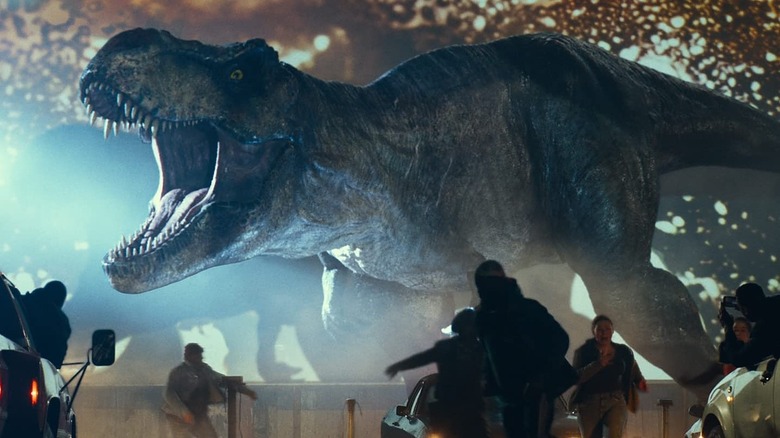 Universal Pictures
Are we ever going to see the "Jurassic World" franchise make the jump to the small screen? Quite a few other big properties are going that way in the streaming era, with premium TV shows centered around big IP now all the rage. However, if producer Frank Marshall is to be believed (and he probably should be) there are no such conversations taking place for this particular franchise — at least not right now.
I recently had the very good fortune of speaking with Marshall for his new documentary "Picabo," which is currently streaming on Peacock. Various rumors regarding a possible live-action "Jurassic" TV show have surfaced over the last handful of years, so I decided to ask Marshall about it. Is TV the future beyond this year's "Jurassic World Dominion?" The legendary producer did not mince words, saying:
"No, I'm really just focused on the movies. So I haven't really thought about that. There's been no discussion of that. As I say, we have the animated series [Jurassic World: Camp Cretaceous]. I think that's plenty for now."
So there we have it. Marshall is one of the key filmmakers behind the franchise currently, serving as a producer on all three "Jurassic World" films. Odds are, if any such discussions had taken place, he would know about them, and he was pretty direct with his answer.
Dinosaurs Are for the Big Screen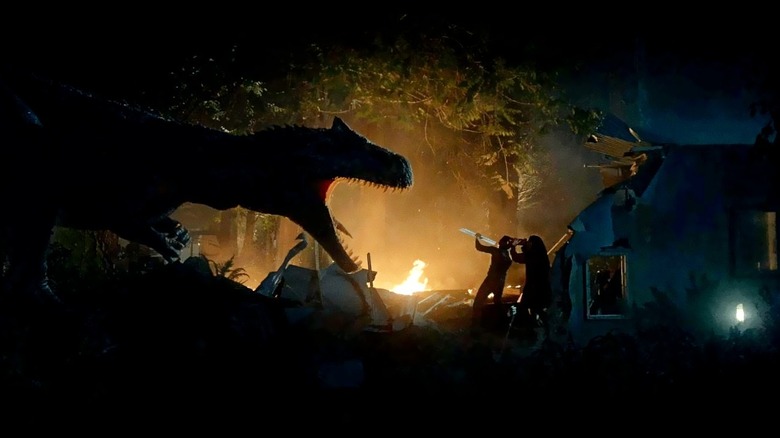 Universal Pictures
In an age where "Star Wars" scored a massive hit with "The Mandalorian" and a MonsterVerse TV show is happening at Apple TV+, the idea of a "Jurassic World" TV show doesn't seem all that absurd. Especially since Universal Pictures has already produced a couple of big-budget shorts in the series: "Battle At Big Rock" and the "Dominion" prologue. One might have looked at those as proof that the franchise could make the jump.
But according to Marshall, Universal is looking to keep the "Jurassic" universe as movies for the time being, save for the animated "Camp Cretaceous." In many ways, that makes sense. While streaming services shell out big budgets for the right shows these days, dinosaurs on TV would be wildly expensive. It also might run the risk of diminishing the value of the movies if people felt like this was suddenly something could be streamed from the comfort of their homes, rather than a cinematic event. Considering that the franchise has earned more than $5 billion at the box office to date, Universal has every motivation to keep audiences hungry for more.
"Picabo" is streaming now on Peacock. Meanwhile, "Jurassic World Dominion" is set to arrive in theaters on June 10.