Why It Took Willem Dafoe So Long To Host SNL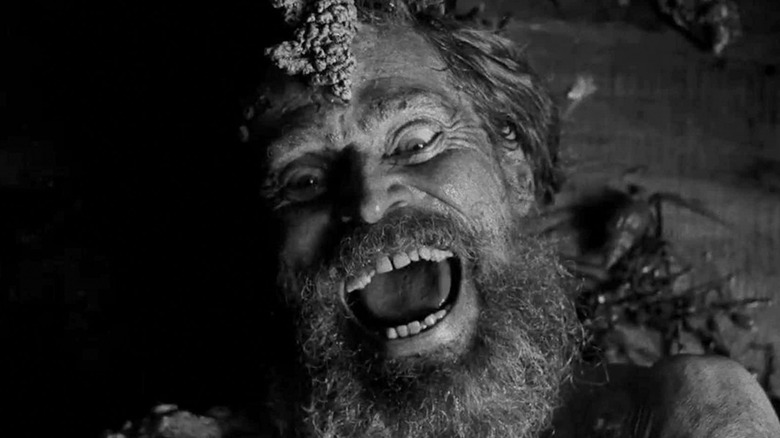 A24
Willem Dafoe has worn many hats (literal and figurative) since he started acting in movies in the early 1980s. Indeed, it's hard to think of too many other performers who could play the quietly sleazy, scheming carnival owner in Guillermo del Toro's "Nightmare Alley," then turn right around and portray the cackling Green Goblin in Jon Watts' "Spider-Man: No Way Home" with equal grace. However, there's one challenge the beloved character actor has surprisingly never taken on before: hosting "Saturday Night Live" from the Studio 8H stage at 30 Rockefeller Plaza.
That will finally change on January 29, when Dafoe hosts the third episode of NBC's late-night comedy sketch show in 2022, with Katy Perry serving as the episode's musical guest (marking the fourth time she's appeared on the series). But why did it take so long for this to happen? Well, as /Film's Lex Briscuso recently pointed out, it could be because so many of Dafoe's most celebrated film roles "have come off the indie circuit, and thus haven't really been 'SNL' promotion fare." As it turns out, Dafoe had pretty much the exact same thing to say in a recent interview.
Thanks a Lot for Not Picking Me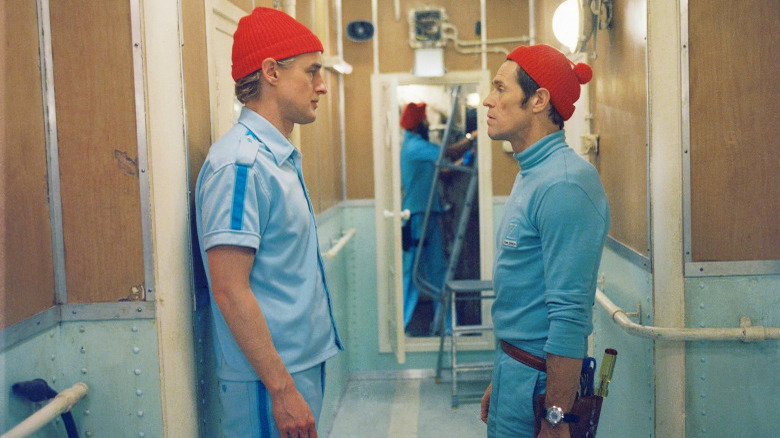 Buena Vista Pictures
When Variety asked Dafoe why he had never hosted "SNL" before, the actor chalked it up to a matter of timing (or, rather, a lack thereof):
"I think there was never the right combination of things. Because it's nice to pair it to a movie or something. And yes, I've had some successful movies in my career but they aren't always the ones that you can hang a 'Saturday Night Live' appearance on."
Dafoe went on to joke about the idea of an "SNL" sketch based on Lars von Trier's "Antichrist," a psychological horror movie in which a self-disemboweling fox warning Dafoe's character "Chaos reigns!" is somehow neither the strangest nor the most disturbing thing that happens. True, "SNL" star Kate McKinnon did a skit inspired by Dafoe's mysterious lighthouse keep from "The Lighthouse" in 2020, but by that point Robert Eggers' black-and-white Lynchian nightmare was already better-known to the masses thanks to the memeification of scenes like Dafoe's "You're fond of me lobster, ain't ye?" rant. By comparison, it's hard to envision a sketch centered on, say, Dafoe's detective from Werner Herzog's crime drama "My Son, My Son, What Have Ye Done" landing with the same impact.
On the plus side, that means "SNL" now has a whole lot of material from Dafoe's career to work with, ranging from his many Wes Anderson film roles to his recent return as the Green Goblin from Sam Raimi's "Spider-Man" movie trilogy. I just hope the show manages to work in at least one deep cut for those who know Dafoe's filmography inside and out, like a nod to his turn as actual-vampire Max Schreck in "Shadow of the Vampire."