The Batman Director Matt Reeves Talks About The Internet's Reaction To Robert Pattinson's Casting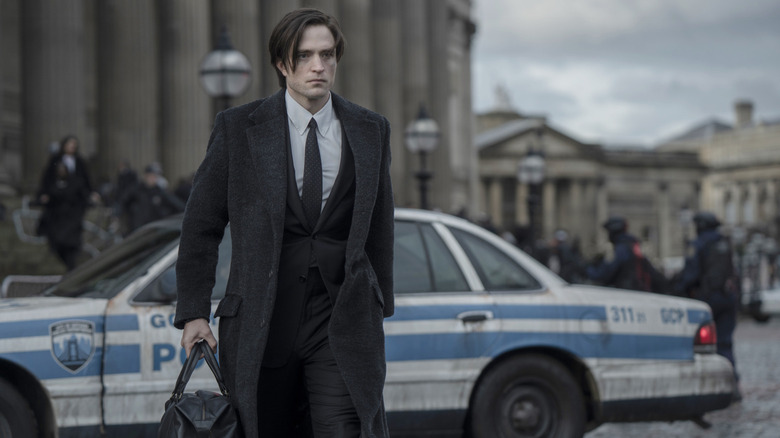 Warner Bros.
It is a truth universally acknowledged that people will always have strong opinions on who plays Batman. If the Internet had been around in the 1960s, there would have no doubt been many comments on YouTube arguing both for and against casting that guy from "The Detectives" (aka Adam West) as the Caped Crusader. Such has been the case for every actor who's played Bruce Wayne in the digital age — something "The Batman" director Matt Reeves pointed out while discussing his decision to cast Robert Pattinson as the latest iteration of the Dark Knight.
As /Film's BJ Colangelo wrote about in her recent feature, "Why Won't People Let Former Disney/Teen Idols Grow Up?," Pattinson is still that "Twilight" guy for many filmgoers, in spite of all the other movies he's worked on since he last played the vampiric Edward Cullen in 2011's "The Twilight Saga: Breaking Dawn – Part 2." To be fair, that's also understandable. For all the praise he's gotten for his acting in films like "Cosmopolis," "Good Time," and "The Lighthouse" over the past 11 years, it's possible (even likely) that more people have watched Pattinson in the "Twilight" movies than seen his collaborations with David Cronenberg, Claire Denis, and other modern auteurs combined (and that's including his role in Christopher Nolan's "Tenet").
People Always Hate the New Batman (Until They Don't)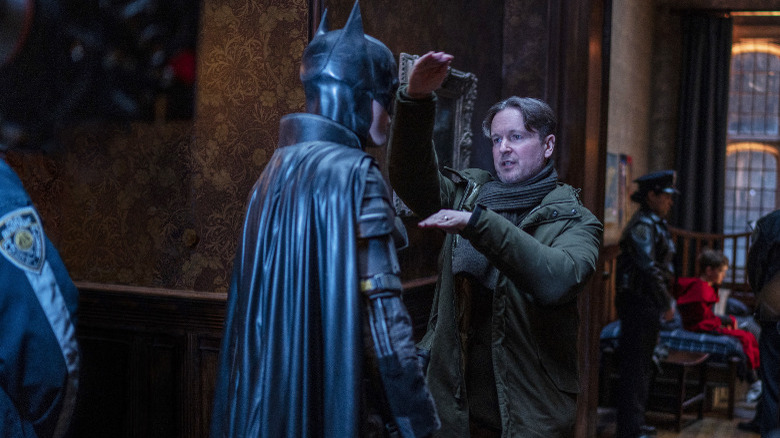 Warner Bros.
Reeves addressed this very point during an interview with Esquire, noting, "There has been no actor, when his announcement that he was going to be playing Batman in one of the feature films was announced, that has not received a backlash." He went on to discuss the difference in reactions between those who have kept up with Pattinson's work post-"Twilight" and those who only know him for playing Bella Swan's love interest:
"The people who were excited, I knew it was because they knew Rob's work post-'Twilight.' The people who weren't excited, I knew it was because they didn't know Rob's work post-'Twilight.'"
Pattinson's "Twilight" co-star Kristen Stewart is in the same boat. Even after her celebrated performances in Olivier Assayas' "Clouds of Sils Maria" and "Personal Shopper," as well as her joyfully queer turn in the "Charlie's Angels" reboot and solemn, haunting role in last year's Princess Diana memoir "Spencer," Stewart's acting career is still all too often reduced to her work in "Twilight." Plus, if we're being honest, both she and Pattinson did a better job in those movies than their detractors would probably give them credit for ... but that's another discussion.
"The Batman" will debut on March 4, 2022, at which point everyone can fairly decide for themselves where Pattinson ranks in the grand scheme of Batman actors.